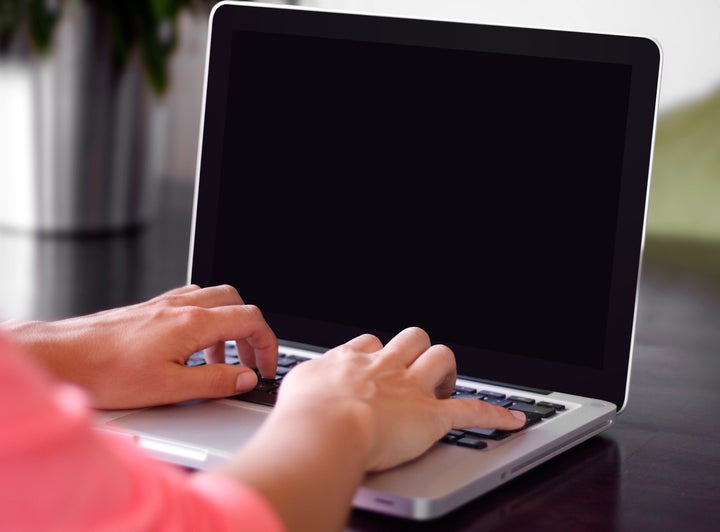 Ever since Tim Ferriss' bestseller "The 4-Hour Work Week," we have been inspired to trade in our monotonous 9-5's and free ourselves of the corporate chains in pursuit of an idealistic lifestyle of sipping fresh coconut water whilst productively tapping away on our laptop on the Thai Islands. It's a vision that has captivated many (the book has sold over 1.3 million copies worldwide and been translated into 35 languages) but how attainable is the laptop lifestyle, and is it really as glamorous and carefree as it sounds? I caught up with Camilla and Jamie, who co-founded online leather luggage brand MAHI Leather to find out why in the end, the laptop lifestyle wasn't realistic.
Passion Overtakes the 9-5
When we first started working from home there was the assumption that we were enjoying daily lie ins (no commute), taking leisurely lunch breaks and of course carrying out errands and activities usually reserved for weekends. The irony was that working from home in London meant there was a huge pressure to earn enough to sustain and improve our lifestyle. There were no lie ins, lunch breaks or even early clock offs. We would regularly work 12-hour days or more, including weekends. It didn't feel like work in the same sense going to an office did because we were so passionate about growing our brand. From the beginning we felt passionate about giving back, so even before we turned a profit we began donating $1.50 from every bag sold to FRANK Water. To date we have donated $7439 (which has provided 113 families in India with individual rainwater harvesting systems, delivering safe water to 510 people in their own homes). Would MAHI be where it is today if we'd taken the 4 hour work week literally? It's doubtful. But more importantly, could we have achieved the same working from various exotic locations?
Location Affects Productivity
Doing a start-up in London – were we mad? On paper we could have worked from anywhere in the world with a good Internet connection, so what stopped us from jetting off into the sunset? London was a safety net for us. If everything went to pot, we were still in a position to immediately search for jobs in the capital. But it also played another crucial role. London is a melting pot of start-ups, making it an excellent place to network and make life long working contacts, not to mention be inspired by the success around you. We weren't whole-heartedly ready to give London up for the unknown nomadic existence we'd often dreamt about but over the first 18 months we used extended working holidays to dip our toe in and trial exactly how it could work. The first problem we encountered was the Internet – even somewhere like Thailand that is often earmarked as the place to work abroad from experiences connectivity issues, often brought on by the inevitable exotic storms. Perhaps understandably we had less Internet problems when visiting Europe but the ultimate conclusion was that wherever we went we needed a reliable well-researched base. Travelling every few days with long periods of no Internet, jet lag and concern for the safety of our belongings just wasn't conducive with productivity.
A Centralized Team is Essential to Growth
For the first two years we juggled MAHI alongside our other online ventures using a remote team. The fantastic thing about the Internet is that you really can find extremely talented people all over the world to work with, and we heavily relied on a system called TeamWork in order to manage the ever-growing mountain of tasks. Just over a year ago we finally left the big smoke in search for the better work life balance that had lured us into exploring the laptop lifestyle in the first place. But instead of packing our backpacks we took on an office space in our hometown Stamford. As MAHI grew, so did the endless jobs and we found ourselves unable to put our heads above the parapet. The lack of space in our London flat also made it impossible to hold the regular photo shoots we required for social media and catalogue content. We'd finally outgrown the home office and could no longer continue to grow without a centralized team.
Today we are a small team of five committed to growing MAHI through product development and digital marketing. It feels great to be able to bounce ideas off one another and enjoy the milestones along the way as a team – something we found increasingly hard to do working remotely.