If you have seen recent articles about life expectancy declining in the U.S. for the first time in 20 years, one thing might have stopped you in your tracks. While researchers don't know exactly what has contributed to the decline, they do know that mortality rates for certain diseases have increased. They include heart disease, diabetes and kidney disease.
Kidney disease. The largest public health issue you have probably never heard about. It's the silent killer that very few people are aware of. It's not a topic of water cooler conversations or casual dinners. More importantly, it's probably not a topic at your primary doctor's office.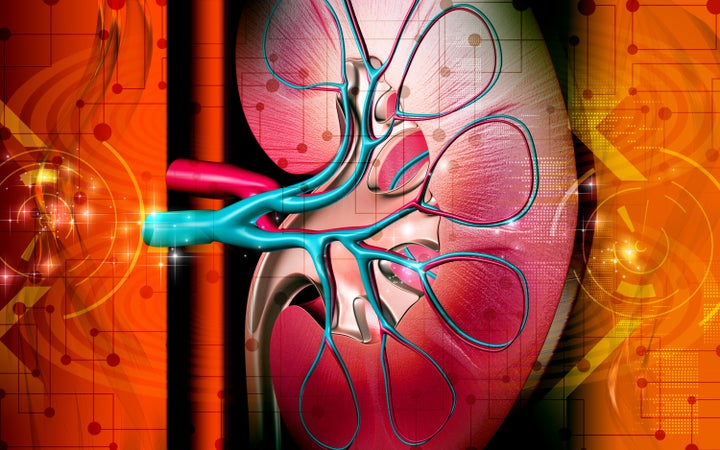 Out of the top 10 diseases with the highest mortality rate, kidney disease ranks at number nine. Deaths from kidney disease in 2015 increased from 13.2 to 13.4 per 100,000 people. While this may be a warning for patients with chronic kidney disease, it should also be a warning for about a third of the U.S. population who are at risk for kidney disease. That's right – 1 in 3 of us are at risk for developing kidney disease but very few of us realize it until it's too late and nothing can be done to stop it.
Hypertension (high blood pressure) and diabetes are the two leading causes of kidney disease in the US. Most patients with chronic kidney disease (CKD) will die of heart disease or stroke, which are related to hypertension. Those that do not die of heart disease, diabetes or stroke may go on to develop kidney failure and require dialysis. While this is the first time an increase in mortality has been reported in the US for some time, it is still a concern for those of us who diagnose and treat CKD.
For those with hypertension and diabetes, it is important to have regular testing for CKD. Early recognition and treatment of hypertension and diabetes can result in significant delay and avoidance of complications related to CKD. The National Kidney Foundation recommends annual testing for blood and urine in all patients with risk factors for CKD including patients with diabetes, hypertension and a family history of CKD. This should include blood testing for a serum creatinine which will allow the calculation of eGFR, estimated glomerular filtration rate. An eGFR is roughly the percentage of kidney function that is present. Urine testing for blood, protein and infection should also be done annually looking for evidence of kidney damage and as markers of CKD.
The report did not indicate the causes of this increase in mortality, but raises concerns about obesity, untreated hypertension and untreated diabetes in the U.S. population. Most recent estimates by the CDC suggest 1 in 3 American adults have hypertension and that only 54 percent of the population with hypertension are controlled. There are 29.1 million Americans who are estimated to have diabetes and 28 percent of those are undiagnosed and untreated. Obesity is estimated to be present in 36 percent of Americans and trends in children and adults has been increasing.
For more information about kidney disease and treatments, visit www.kidney.org.