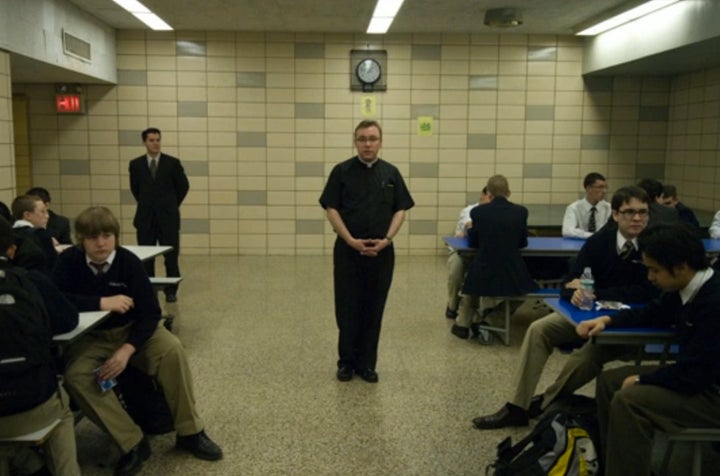 A few years ago I did a photo story for the New York Times about this place: Cathedral Preparatory Seminary in Elmhurst, Queens. On the occasion of Pope Francis being installed, I finally edited a piece using the ambient audio I recorded while doing that piece.
Cathedral Prep, operated by the Diocese of Brooklyn, is the last existing day high school in the United States for boys considering the vocation of the Catholic priesthood.
There used to be many of these schools, and now there are almost none. This is a trend that mirrors the overall decline in the number of priests in the United States. While there are fewer and fewer priests being ordained in the United States, and in Europe, countries like India are producing higher humber of priests than before. Some feel the choice of Pope Francis, a Jesuit from Argentina, reflects a geographic shift from the Euro-centric church of the past.
I came across Cathedral Prep online. I was interested in the subject because in the 1960s my dad was ordained as a Catholic priest by the San Francisco diocese. He did not attend such a high school, and he later left the priesthood, but I was always very interested in how different it would be to feel this calling as a young person. And to be doing that today? It seems both deeply old-fashioned and rebellious to explore an ancient tradition in the modern world, especially in the middle of New York City.
I made this piece so people can feel what it felt like to be at Cathedral Prep -- to see these kids as they discern what is next for them, and to listen to the clergy trying to keep this tradition of discernment alive.
REAL LIFE. REAL NEWS. REAL VOICES.
Help us tell more of the stories that matter from voices that too often remain unheard.