Recently I discovered that the 8-foot tall turn of the century wooden playground slide in the middle of my living room might be the last one like it on the planet.
The story of how an antique wooden playground slide came into my possession reads like a sequel to "Jack and the Beanstalk." It was 2003 or so, and I had just moved my company into a commercial loft space in Venice, Calif. My colleague Meg was going out of town and asked that I buy furniture for our lobby while she was away. "Certainly!" I said, realizing there were far more difficult and less enjoyable requests she could have made.
The next day I headed out of the office with the company's accountant to explore the new neighborhood. As we turned the corner onto Main Street, the clouds parted and I heard angels singing from on high. There stood an enormous wooden playground slide in front of an antiques store, blocking the sidewalk. I had never seen anything like it. The company's stamp revealed it was a Midwestern transplant like me, and I knew at that moment our chance meeting was destiny.
Meg returned from her trip a few days later to find vintage playground equipment where new furniture should have been. (Slightly disgusted yet less than surprised, she shook her head and went to her office without saying a word). My company eventually moved from that office space, but I kept the slide. Much to my mother's chagrin, it's the first thing visitors see when they walk into my home (thank the good Lord for vaulted ceilings).
After a recent guest admonished me for not having the slide appraised and insured, I began to seek out experts who might be able to help. I soon discovered that there aren't many if any wooden playground slide authorities or any actual vintage wooden playground slides still in existence.
Based on what little information I've found, my slide was created sometime before 1920 by the Hill-Standard Company of Anderson, Indiana as part of the company's Fun-Ful playground equipment line. The slide's shoot, stairs and supports are made of wood, with wrought iron handrails on either side of the stairs. I managed to track down a few print ads for the Fun-Ful line in back issues of The American City magazine, but unfortunately none that show my particular slide.
I've reached out to just about every expert on Antiques Road Show, the duo from American Pickers, several auction houses, appraisers and anyone who will answer the phone at the library in Anderson, Indiana. I've received help and encouragement from The Museum of American History librarians, Play-scapes.com guru Paige Johnson, and the University of Oregon and University of Chicago library archives. Thus far, other than a picture of a slide here or a link there, no one has been able to tell me about the slide.
A byproduct of my investigation, I've even managed to cast serious doubt on the storied legacy of one Charles Wicksteed of Northhamptonshire, England. His company claims he was the inventor of the first-ever playground slide, erected in 1922 (http://www.nydailynews.com/news/world/photos-historians-reveal-world-slide-article-1.1064433). Not so says a Library of Congress photo from the August 1, 1911 issue of the New York Times. It shows a playground slide, clear as day, in New York City's Carnegie Playground. (My efforts to change the erroneous reporting in Wikipedia about Mr. Wicksteed's slide have been thwarted for the time being, evidence be damned).
Undaunted, I continue on my quest to find the story behind my playground slide. Is it the last of its kind, or does it have sibling or two scattered about the countryside? Hopefully someone reading this with much more knowledge than myself on this subject will see my slide story and help me fill in the (sculpted wooden planks') blanks. Maybe there's even a curator out there in need of a wooden slide to round out a museum's American History collection.
Until the mystery is solved, at least I know one thing for certain. The kids in the neighborhood think I have the coolest house on the block.
When not investigating vintage playground equipment, Sarah O'Leary leads a national consumer healthcare advocacy, ExHale Health.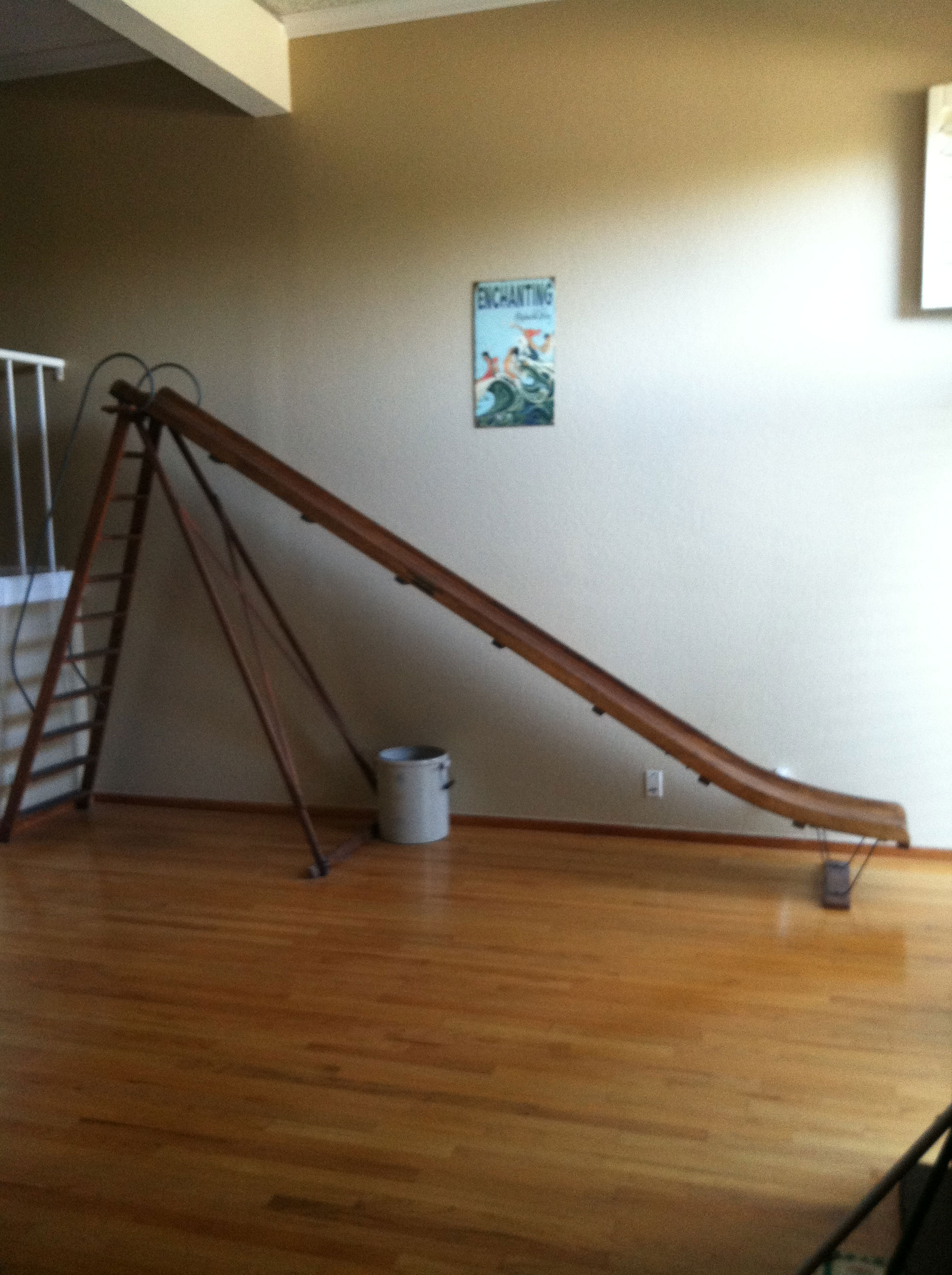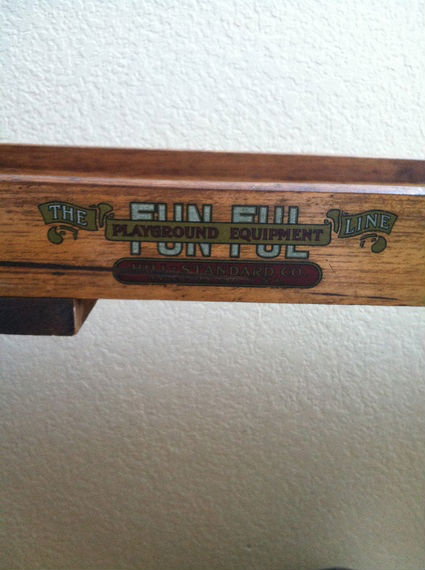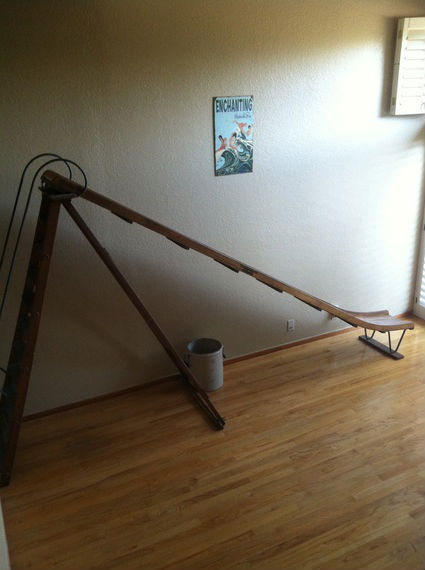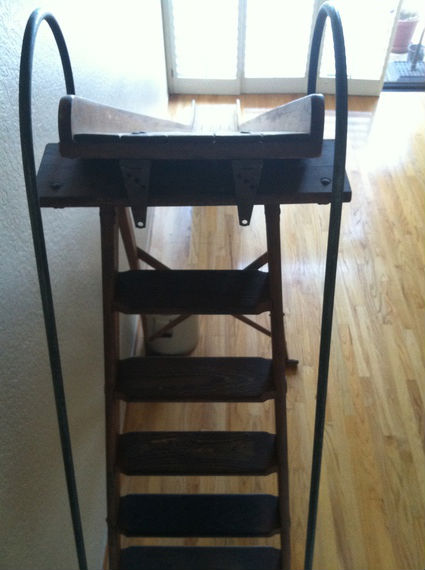 Calling all HuffPost superfans!
Sign up for membership to become a founding member and help shape HuffPost's next chapter