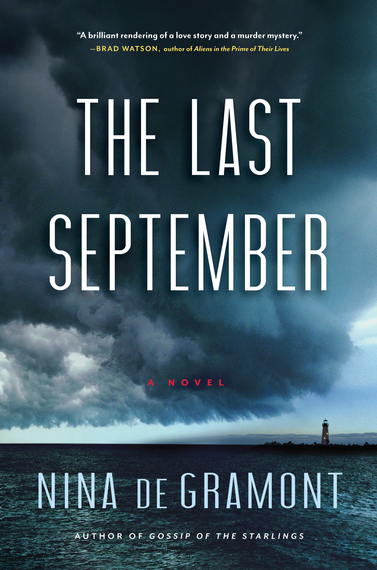 The Last September by Nina de Gramont traces the aftermath of a murder in Cape Cod through the point of view of the recent widow, Brett. Brett struggles to piece together what she knew about her life with her husband and his unstable brother, her one-time best friend, and how these relationships could result in such a stunning and tragic end.
The setting of The Last September, especially in the first chapter, captivates me. What lead you to Cape Cod and Brett's story?
For about seven years, my husband and I lived on Cape Cod year round. It was always beautiful - most of the time we lived right on the water--but in the summer it was bustling and busy. Then Labor Day rolled around and the beaches emptied. For a couple months that's a wonderful thing, and even through the coldest part of the winter, there was something romantic about it. But it also could be eerie living in a neighborhood where nobody else lived. Sometimes it felt like we were the last people left on Earth. When it got dark at four and the wind kicked up, it was easy to imagine something terrible happening and to wonder if anyone would find us before Memorial Day if something did.
Suspense is a key part of The Last September. What surprised you when writing this book? Do you outline in advance or let the story unfold as you write?
It took me about twelve years to write this novel, working on it on and off. I didn't write an outline initially but after several drafts the timeline changed significantly so I did outlines to make sure everything was unfolding according to a logical calendar. I think what surprised me most were the really lovely qualities Charlie developed as drafts progressed. Although he's a very flawed character, I think their marriage would have stood a chance if he weren't murdered.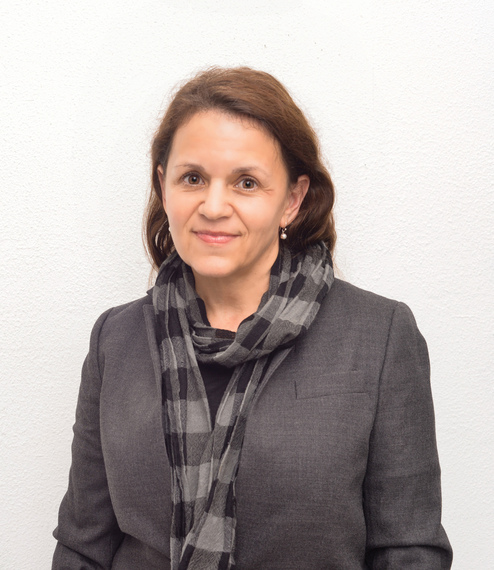 Tell me about your young adult novels. How is writing for adults different in your experience from writing for young adults?
I've written three young adult novels under my own name: Every Little Thing in the World, Meet Me at the River, and The Boy I Love. Another just came out under a pen name, Marina Gessner, it's called The Distance from Me to You. My favorite of the four is Meet Me at the River, which is a dark ghost story, and a love story too. I think it straddles the line between YA and adult fiction. I'm also excited about The Distance from Me to You which is an adventure story featuring a very strong female character.
There's really not much difference other than the age of the protagonist. It's good to try to swear less in the YA books (though I just read an on-line review of The Last September that complained about swearing so maybe I should watch that in adult novels, too). I think you actually need to be careful about changing too much about the narrative voice when writing YA because then you run the risk of condescending to your readers.
When did you first know you were a writer? What path did you take to get where you are? Where do you hope to go next with your writing?
I was a passionate reader from a very early age--six or seven--so it was a natural segue to wanting to be a writer. I can't remember ever wanting to be anything else. I'm working on another novel for adults. I hope to be able to keep writing books and reach a wider audience.
Calling all HuffPost superfans!
Sign up for membership to become a founding member and help shape HuffPost's next chapter