What follows is the last of four exclusive extracts from The Last Word by Quentin Crisp, the final installment of his autobiography, written in the last years of Crisp's life, published in Europe and North America by MB Books and available to buy on Amazon.
Afterword – By Phillip Ward
Quentin once said that an autobiography is an obituary in serial form with the last chapter missing. In his case, because we finished the content for this third installment of his autobiography four months before he passed away in July 1999, there is not much missing. Even so, this afterword will fill in what little of Quentin's story remains untold by him. This is his missing last chapter.
I moved to New York on Friday, July 13, 1979. It's an easy date to remember. I'd finished college and wanted to begin my adult life in the same surroundings as the poet Edna St. Vincent Millay. That meant moving to Greenwich Village and in 1983 that is what happened when I moved in with my lover, Charles Barron. Charles lived on Christopher Street only four blocks away from Millay's townhouse, and that is where I built my life for the next 26 years. Quentin moved to New York in 1981 and, though I saw him perform a number of times in those early years, it was not until February 1986 that I finally got to meet him.
I was working as an editor for a company called Business Research Publications when my secretary, Kathy Hurt, came back from lunch one day unusually excited. She told me she had just met Quentin Crisp while in the line for stamps at the East Village post office. After confirming that she had actually met Quentin (a brief description was sufficient since who else in the world looked or dressed like Quentin?), Kathy lamented that she hadn't formally introduced herself to him. Not a problem, I told her. He's in the phone book! She should call him up and arrange to have dinner with him and, that way, I could come along and meet him as well (I confess that until then I had always lacked the confidence to reach out directly to Quentin myself).
So that is how, aged 29, I first came to meet Quentin over dinner at Las Ventanas on the corner of Christopher Street and Bleecker Street. In hindsight, a Mexican restaurant was a terrible choice for a dinner date with Quentin since he hated spicy food. At the time though, I had no idea. Quentin famously never said 'no' to anything, especially a free meal. Without question, he was wined and dined by many thousands of people over the course of his lifetime. So exactly what turned our initial meeting into a relationship that lasted the next thirteen years, I couldn't tell you. Quentin actively avoided second rendezvous dates because he typically used up all of his best one-liners and anecdotes on the first.
Why or how then did Quentin and I become friends? Well, there was certainly a spark or a bond between us as early as that first encounter. Not a romantic spark you understand, though in subsequent years rumors persisted that he and I were having some kind of affair. That amused us both. I can say however, that having observed a number of people over the years around Quentin, by comparison to them I neither asked for nor demanded anything from him. Unlike others, I did not try to use Quentin to embellish myself.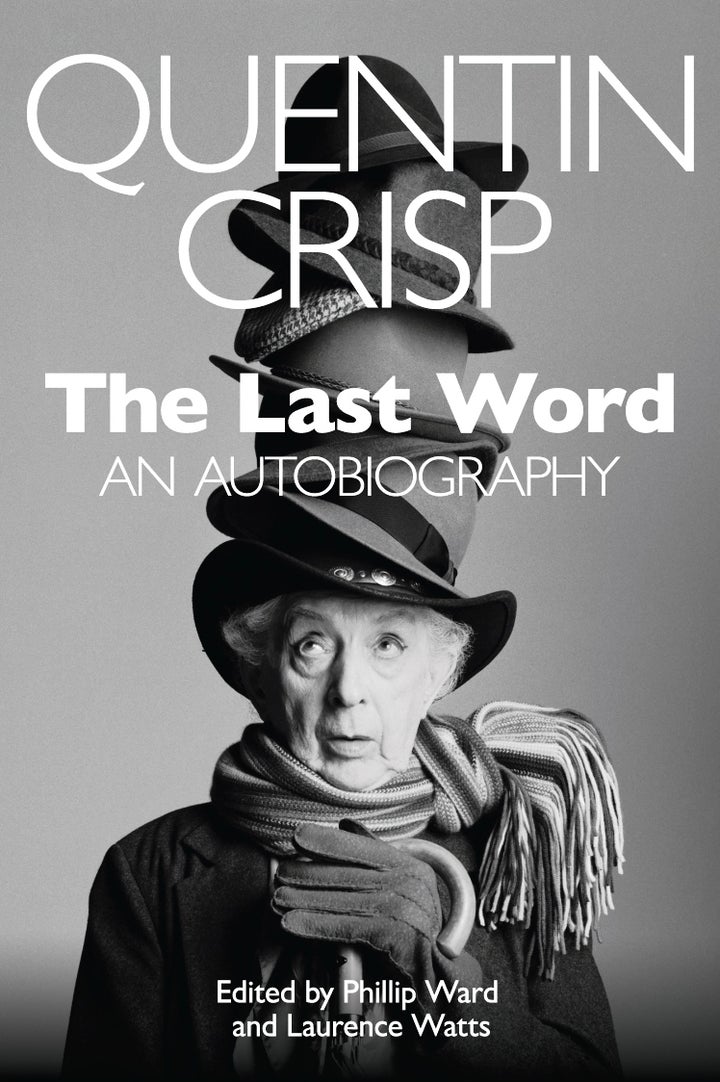 My relationship with Quentin was similar to that between a father or a mother and their son, especially so since my own father had died when I was eleven or twelve. The age gap between us certainly supported our respective roles in that scenario, but the warmth I had for Quentin came not from a blood relationship, but from a desire to help him in any way that I could. It was true love. Distilled further, I wanted to make sure that everything he had given to me and the rest of the world was repaid back to him.
Over the next few years, I saw Quentin every week. Then at least twice a week. Then even more frequently. He inhabited a different world from me, his professional or celebrity world which I never knew or tried to be a part of. Instead, I knew Quentin as a private person. The real Quentin was different from his public persona, but just as fun and entertaining. Quentin never criticized others in public, nor did he curse, but in private it was altogether a different matter. We cooked for one another (Charles and I more so than he), we would take him to dinner at his favorite restaurant – the now-defunct Sazerac House – and we shared birthdays, Christmases and other celebrations together.
As he became frailer, I began to help him not just with errands and chores but also with his work. When he lost the use of his left arm, I helped him continue writing by taking his dictation and typing up his essays and articles. My role in his life eventually merged that of friend, family member, personal assistant and caregiver. In hindsight, it sounds like a second job, but as every son or daughter with an ailing parent knows, and though it is time-consuming, most days you don't even notice the time go by and even when you do there is nothing in the world you would rather be doing. So whether I was collecting his mail, chaperoning him to events or helping him get dressed, it was nothing more than he deserved.
As is typical of men and women of a certain age, Quentin talked a lot about his own death. When you are older and live alone, you have a lot of personal time and you drift in your thoughts. You start to think about how much time you have left. If you reach sixty, you realize death is probably twenty or so years away. When you're eighty, it is likely a lot closer. After Quentin turned eighty, he started talking more and more about death. His body was falling apart. His stage presence had always been full of energy, but the older he got, the more his exuberance declined. He frequently talked, on stage and off, about wanting to die because he could no longer live the way he wanted. When he turned ninety in December 1998, he openly wished that death would hurry up and arrive. By that time, he had cancer, a hernia, blood pressure problems, an enlarged heart, and debilitating eczema.
We had already begun to get his affairs in order. In other words, Quentin had started to physically prepare for his death. Sometime in 1997 he approached me with a request to help him write one final book. This was odd. Up until that point, Quentin had confessed to only ever writing books that were requested of him. This one would be different. This would be the first and only book he wanted to write. It would also be his last. In it, he wanted to voice all that he had left to say. His original idea was to call the book The Dusty Answers, a reference to the fact that we would record material for the proposed tome from the subject matters that arose from the Q&A portion of his one-man show. In the end though, since Quentin's purpose was to have the last word on his life, we went with a different, more appropriate title. For the next two years, Quentin and I would record our conversations, slowly creating the content that you have just read. We finished those sessions in July 1999, about four months before Quentin died.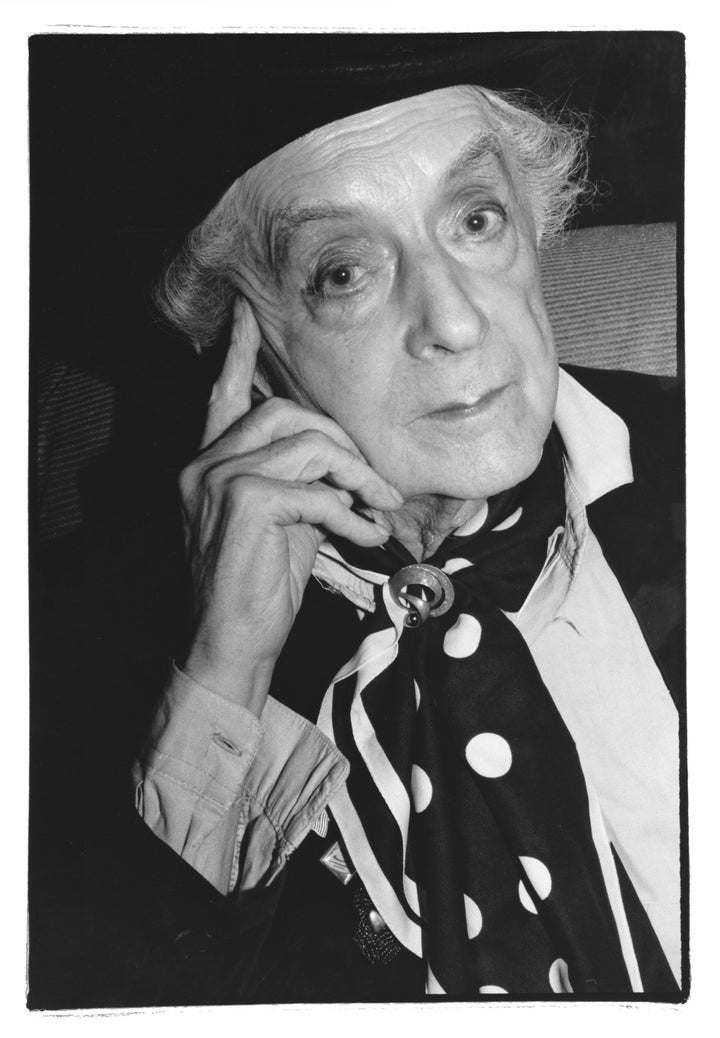 Not long afterward, Quentin started to clear out the contents of his apartment, room five at 46 East 3rd Street. Now anyone that knew Quentin knows that this was extraordinary. Up until then, Quentin would not let anyone move anything in his room. His tiny residence was packed from wall to wall with bags of what to an outsider might look like junk or garbage. That was how Quentin lived. Despite the chaotic appearance however, Quentin knew where everything was, or would so as long as nothing was moved. From July, he started gathering things that we might consign to the trash. During that time I also helped him clear out the floor of his closet where he kept his paperwork. Eventually Quentin created a path from his front door into and around his room, a path that hitherto had never existed.
In his final months, Quentin also asked me to help him prepare a new will. Quentin had been perturbed by someone pressuring him to hand over his life's work and savings so they could "look after things for him." Quentin was having none of it. As part of our cleanup, we gathered together his old wills and found that a number of people named in the most recent version of his will were now dead. This prompted the creation of a new will that split his savings principally between his three nieces and left future revenue from his books to his collaborators and partners. He also left token sums of money to people he believed might think they deserved more substantial legacies, and whose potential pain he wanted to soothe. He signed the will one week to the day before his death.
When and how Quentin died is a matter of historical fact. Following the success of a revival of his one-man show, "An Evening with Quentin Crisp" at the Intar Theater, New York, beginning in 1998 to coincide with his ninetieth birthday, Quentin was offered the chance to take the show back to England. A number of people advised him against this, I being one of them. None of us were sure his body could survive the rigors such travel would place on it. Now, of course, we know that it couldn't. Nevertheless, Quentin was determined to go. It's worth asking why, since there are those who claim that Quentin effectively committed suicide by doing so.
Quentin was certainly aware of the possibility of his dying on the trip to England, but he didn't undertake the tour knowing with certainty that it would kill him. Yes, he is on record noting the merits of suicide for someone in his dilapidated condition. He also openly confessed to being physically incapable of taking his own life, not to mention mentally incapable of doing so – Quentin was a self-confessed "sissy" in that regard. So focusing on those two facts alone, one might conclude that a "suicide tour" was Quentin's best way out of this world. This was not the case. In truth, Quentin went to England for one reason and one reason only: he was a professional people person. He didn't want to let down the organizers of the tour, and he wouldn't have wanted to let down those who had bought tickets to see and hear him. Being on stage, having a voice, and being the center of attention was Quentin's lifeblood. It is what he lived for, and that's why he flew to England on November 20, 1999.
My partner and I dined with Quentin on the night before he left for England. I had already seen him twice that week, once to talk about work and on another occasion to give him his nitroglycerin pills (for his angina) which I had picked up from his local pharmacy. Quentin didn't want to take the pills in case they prolonged his life. I persuaded him that taking them would instead actually increase the quality of life he had left, and he seemed happy with that explanation and accepted them. I collected Quentin from his apartment on Thursday evening and we made our way to Haveli Banjara, a local Indian restaurant. While we waited for Charles to arrive, I helped Quentin study for the written test he planned to take as part of applying to become an American citizen. He got every answer right. Two of Quentin's remaining life ambitions were to become an American citizen and to meet Elizabeth Taylor.
The next morning I called him to wish him a safe flight. He was in good spirits. His journey to Manchester would take him first to London Heathrow and then immediately onwards on a second, shorter flight. That evening he stayed in the house of Emma Ferguson, a lady he had never met and a friend of a friend, a set-up arranged at Quentin's request by his tour's organizers, a situation that Quentin preferred to a hotel. The morning after his arrival in England on November 21, 1999, Chip Snell, Quentin's companion for the tour, found him dead in his room. Chip found him lying in his bed with the bottle of angina pills in his hand and several pills scattered over the bed. I found out that Quentin had died when someone called me from England to ask if I had seen the news. I hadn't, but I quickly turned on CNN to confirm what had happened. Although news of Quentin's passing left me heartbroken, I can't say it surprised me because of all that I have said thus far. Quentin died of a heart attack.
© 2017 Phillip Ward. All rights reserved. Reproduced by permission.
REAL LIFE. REAL NEWS. REAL VOICES.
Help us tell more of the stories that matter from voices that too often remain unheard.