If the late rapper Biggie Smalls returned for long enough to make a movie about his life, it would look exactly like A&E's new "Biggie: The Life of Notorious B.I.G.," which premieres Monday at 8 p.m. ET.
Absent reincarnation, this new documentary has the next best shepherds for Biggie's legacy: his mother Voletta Wallace, his ex-wife Faith Evans and his long-time producer and pal Sean (Puffy) Combs.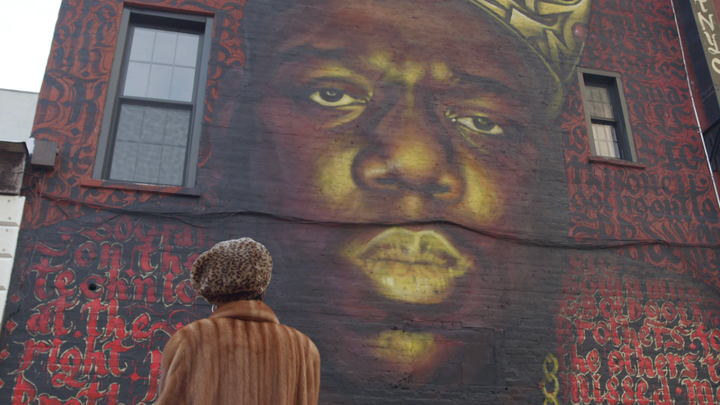 In their adoring eyes, Biggie was a warm, funny kid with extraordinary talent who loved his mother, propelled himself into stardom and wanted to bring all his friends along with him.
The fact he was shot to death at 26, a crime still officially unsolved, hovers over the documentary like something so inexplicable that two decades later his family and friends still haven't fully absorbed it.
So instead "Biggie" spends most of its three hours – two hours of film, one hour of sponsorship – on his remarkable rise from drug dealer to the top of the rap world.
Biggie was born Christopher Wallace in Brooklyn to an immigrant mother. His father left when he was 2 and he was raised in a caring environment that Voletta admits she thought was more protective than it turned out to be.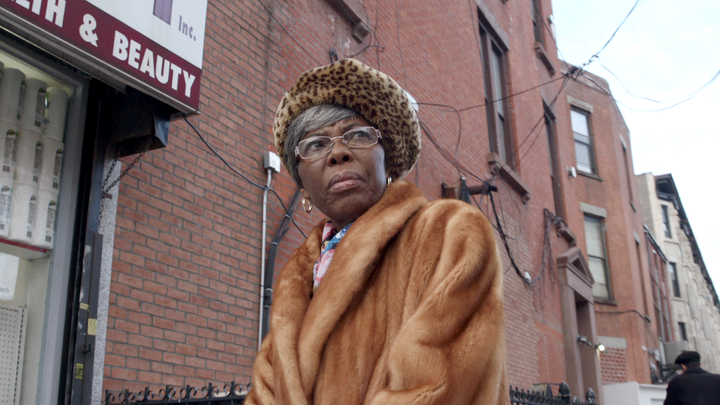 She sent him to Catholic school to get him off the streets, but by the time he was a teenager he was there anyway, a precocious writer and rapper who made his cash money by selling drugs.
He would later say that marketing drugs taught him valuable lessons about marketing music. Same principle, he said: Serve the customer.
He was still a teenager when he met Combs, who was looking for an East Coast rapper to challenge the dominance of Dr. Dre, Snoop Dogg, Tupac Shakur and the West Coast rappers of the early 1990s.
In Biggie, Combs found it: a powerful, unique voice that spoke for the streets. In fact, Combs recalls here, he had to plane down a little of Biggie's street gangsta edge to produce records that could get radio airplay.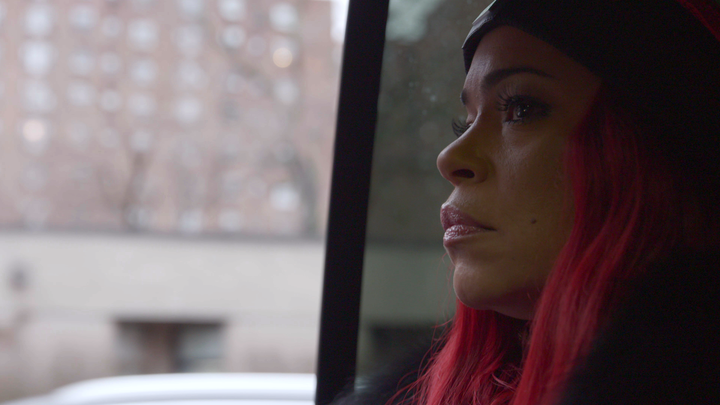 Along the way Biggie met Evans, and they got married in a hurry. Probably a little too much of a hurry, she admits here, since he was still discovering and enjoying the perks of the road.
Evans's recollections have a nervous energy yet a fond tone, even when she's explaining how she punched out a girl she found in Biggie's room. She clearly finds his memory more endearing than some of his behavior.
Voletta Wallace recalls him in a more relaxed way, though she jokes at one point that had she known some of the things he was doing while he was alive, like the drug dealing, she would have killed him herself.
The first 80 or 85 percent of the documentary, nicely directed and assembled by Mark Ford, traces Biggie's ascent.
He threaded that tough needle between keeping it real and carving out a big-time professional career in the entertainment business.
He dressed more stylishly, for instance, which was Combs drawing on the lessons of the Motown label. Show off the good things, the things to which your fans aspire.
Biggie doesn't suggest that as fame and fortune rolled in, everything got good. More money, he says at one point, means more problems. Relationships change, trust can vanish.
It did that with Shakur, and the last segment of Biggie dives into the feud that many believe helped lead to both their early deaths.
When Biggie and Tupac met, they were mutual admirers and quickly became friends. They hung out.
Then in 1994 Tupac got shot, and while he didn't think Biggie did it, he was convinced Biggie must have known and didn't warn him.
This fueled rap's infamous East-West feud, which some folks brushed off as a publicity ploy, but which in reality was serious stuff because in the rap world, people with guns sometimes played for keeps.
Tupac was shot to death in Las Vegas in September 1996. Six months later, in March 1997, Biggie was also shot to death in California.
Combs, looking back, says he and Biggie and their crew should have been more cautious about going to Cali.
As for who was fired the fatal shots, which came from an adjacent car, Evans and others strongly suggest that despite the lack of an arrest, the L.A. police know. Only one person mentions Tupac's friend Suge Knight – who was in the car when Tupac was fatally shot – but the implication is that Suge at the very least has some answers.
That's as close as Biggie gets to resolution of his murder, and maybe as close as anyone ever will get.
In the end, this unapologetically sympathetic production probably isn't the only documentary that fans would need to fully understand Christopher Wallace's jam-packed life. The darker side is simply left to someone else.
But when folks up to the level of Jay-Z talk about how Biggie helped redirect them off the path of street dealing, it's clear that his legacy extends well beyond his music.
And that the music would have been enough all by itself. Like other hip-hop artists in a line back to Kool Herc and Grandmaster Flash, Biggie emerges here as a voice to which America was well advised to listen.
Popular in the Community