Doug Banks was one of the answers to the oft-heard question, "Does radio matter anymore?"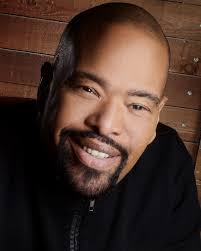 Banks, who died Monday at his Florida home from complications of diabetes and kidney failure, decided radio mattered before he was a teenager and kept proving it mattered for the rest of his 57 years.
"I grew up in Detroit listening to Al Perkins, the morning man on WJLB," Banks recalled a couple of years ago. "He was one of the first personality jocks. He knocked me out.
"I knew I wanted to be on the radio. I started at my high school station when I was 15."
Banks was a smart kid in high school, smart enough to get into the University of Michigan.
"I was studying law," he said. "Then one day I saw the message light on my phone. It was J.J. Johnson in Los Angeles. He said he'd heard a tape of me and that if I came out there, he'd give me cash dollars to be on the radio.
"I deliberated with the idea of the law. But here was real power. I could be something and make people part of it."
That sounds idealistic, almost utopian. But 20 years after he took Johnson's offer and ditched the law for the microphone, Banks said it was true.
"Being on the radio gives you an enormous amount of power," he said. "I will go deep, depending on a situation. I will jump on soapbox from time to time.
"I don't mean I want to channel anybody's mind. I just want to put it out there for you for you to think about."
That may make it sound like Banks hosted a political talk show, which was the hot ticket on radio at the time. He didn't. He'd raise political topics, but he was just as apt to ask listeners, "What was the worst thing your ex ever said to you?"
A Doug Banks show was lifestyle, culture, politics, news, music and fun - not unlike the shows of his colleagues Steve Harvey or Tom Joyner. In a sense they're throwbacks to the early days of black radio, when everything could be on the table because the radio biz had not yet partitioned "content" into narrow categories.
If Banks had kinship to a Harvey or Joyner, though, he and his sidekicks - DeDe McGuire for 17 years - also had to be distinctive.
"I listen to Steve and what he does works for him," said Banks. "It wouldn't work for me."
Banks had an rather direct friendly rivalry with Joyner.
"We have studios right across the hall from each other in Dallas," Joyner said a few years ago. "We see each other every day. I was in his wedding."
After Banks's death was announced, Joyner posted a statement saying, "Doug Banks wasn't just my Turntable Brother, he was my other brother! We did this back when urban radio made itself the best thing on the air - and we made each other better. Chicago, radio and afternoons will never be the same. I miss him and what we shared together."
After getting his professional feet wet in L.A., Banks got to the big time in Chicago, at WBMX and later WGCI. His success there landed him a national syndication deal in 1995.
Along the way his hours shifted from morning to afternoon, though he said that was really just sleight of hand.
"What happened is I was doing mornings in Chicago and I got burnt out," he said. "It was one of those moments where you knew it was time to stop.
"So I asked if I could move to afternoons, where the pace isn't as hectic. You have a little more time to talk about things.
"But my afternoon show was really still a morning show. I was just doing it later in the day."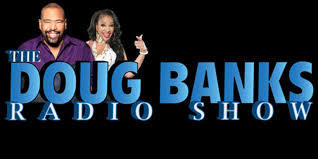 He added that "no matter how much fun you have, it's still a business," and any show must be guided by what the listener wants.
When his syndicated show was picked up by WBLS in New York for morning drive in 1998, he joked that even though he was broadcasting from Dallas, New Yorkers would hear the show as local because "we'll do 8½-minute traffic reports."
Banks also said that even after he ascended to national syndication, he never stopped being a radio fan.
"I listen to an enormous amount of radio," he said. "I always want to hear what other people are doing, get a sense of what's next."
REAL LIFE. REAL NEWS. REAL VOICES.
Help us tell more of the stories that matter from voices that too often remain unheard.