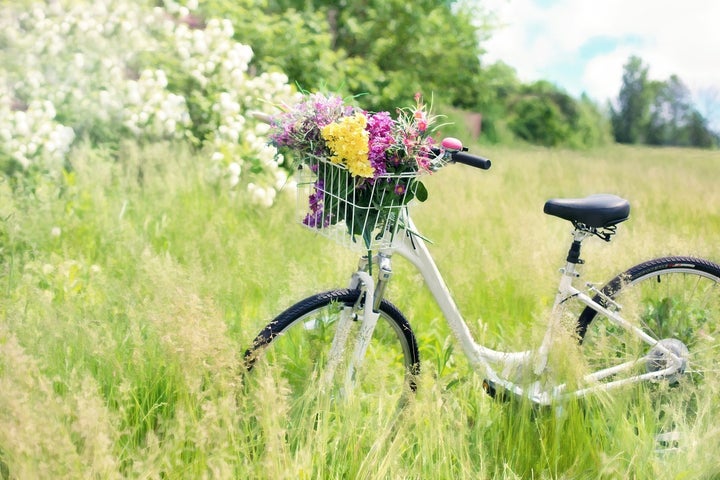 Bikes are big news lately. And the stories can be categorized into the following: what cities are doing to build bike lanes, and technological innovations in biking and bike-like exercise equipment. Let's explore a recap of the latest stories.
Bike Lanes and People's Use of Them
Fast Company reports that bike lanes aren't just beneficial for bikers, but that they also build jobs and boost the economy. CityLab reported this week that "Metro-pocalyse" in Washington D.C. (the year-long service cuts for Metrorail maintenance) has not been the catastrophe expected because two wheeled traffic has increased 94 percent compared to June 2015, according to the automated counters stationed throughout Arlington County.
The Green Lane Project was a push by the nonprofit People for Bikes. The National Association of City Transportation Officials says that the benefits of colored bike facilities include: "promotes the multi-modal nature of the corridor; increases the visibility of the bicyclists; discourages illegal parking in the bike lane; when used in conflict areas, raises motorist and bicyclist awareness to potential areas of conflict; increases bicyclists' comfort through clearly delineated space; increases motorist yielding behavior; and helps reduce bicycle conflicts with turning motorists."
The creation of bike lanes and their benefits to cities large and small is sure to be part of the discussion at the Designing Cities Conference in Seattle in September.
Technological Innovations
Technological innovations in biking fall into two categories: bikes themselves and wearable tech accessories. In April, Excy--short for exercise cycle—started selling a recumbent exercise bike and upper body ergometer that is portable, highly stable, offers various levels of resistance, and can be used anywhere. As reported in the Seattle Times, Protoype Excy models were created with 2014 Kickstarter.com campaign money and changes have been made over the last two years to increase its stability and resistance levels, based on initial user feedback, before this release of the product to the public.
And this week brought a story from OutsideOnline about SmartBike from VanMoof that is built with anti-theft parts and a tracking device (and it comes with this guarantee: that if stolen, it will be returned in two weeks or VanMoof will replace it).
In the world of wearable technology, a new smart helmet, manufactured by Bell/Giro records 360-degree video in 4K footage and has "built in GPS chip, barometer and altimeter functions, and an accelerometer," according to OutsideOnline.
And Visijax has debuted the City Ace, a jacket with improved reflectivity and built in LED to help commuters on roadways and in bike lanes be seen by motorists. As its sales literature says, "The City Ace also features motion activated, self cancelling turn signals on the arm; simply raise your arm as you would normally to activate. All integrated lights are powered by a rechargeable USB battery with 20+ hours of charge during normal usage."
Related
Popular in the Community