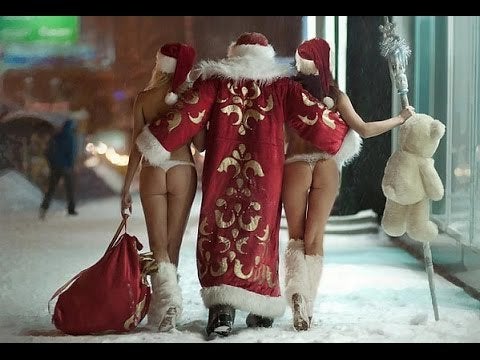 LOS ANGELEES, CA -- In today's climate of emboldened women stepping forward to identify powerful men who have harassed them, perhaps the near daily revelation of offenders' names no longer shocks us as it did when the Harvey Weinstein scandal first kicked things off. Until today. Women's rights attorney Gloria Allred, on behalf of several of her new clients, has just announced a major class action harassment lawsuit – against Santa Claus.
The female plaintiffs were located via Santa's Naughty List, which was provided to Allred by a disgruntled female elf who prefers to remain anonymous. The lawsuit specifies numerous complaints against Santa including offering gifts in exchange for a midnight Christmas Eve kiss, bribing women to move them from the Naughty to the Nice List, and a few of cases of extensive flirting with elves, known as elf abuse.
The media is in a feeding frenzy for any juicy details about this story. Photos and videos have gone viral on social media, and Claus's face is about to appear on the cover of every newspaper and magazine. The Vatican has announced that the Pope will shortly make a pronouncement about the matter. Understandably, Claus has begun to lawyer up.
Claus has released the following statement through his publicist: "I have the utmost respect for women and elves, and feel terrible that anything I might have done could have put any of them in an uncomfortable situation. Though I honestly do not remember any of these encounters (after all, I am 500 years old), there are no words to express my sorrow and regret for the pain I may have caused others. I always felt that I pursued shared feelings in the true spirit of Christmas giving, though I now realize that I was mistaken. Repairing the damage will take a lot of time and soul searching and I'm committed to beginning that effort. It is now my full-time job here at the North Pole."
The unfortunate timing of the lawsuit throws into jeopardy any holiday appearances of Santa Claus, not to mention his worldwide gift delivery for this season. As UNICEF has arranged for an emergency meeting to discuss how to deal with Claus's absence for this Christmas holiday season, the celebrity-filled Harassment Recovery Institute (HRI) in Malibu, has offered to accept Claus immediately for treatment.
In the meantime, Claus is fielding numerous offers from movie studios, TV production companies, late-night talk shows, and book publishers. Two questions on everyone's mind: Does this mean that Santa Claus will be forced to retire? And does this spell the end of Christmas, at least as we know it? Whatever happens, our feelings about Santa Claus and Christmas will surely never be the same.
REAL LIFE. REAL NEWS. REAL VOICES.
Help us tell more of the stories that matter from voices that too often remain unheard.
This post was published on the now-closed HuffPost Contributor platform. Contributors control their own work and posted freely to our site. If you need to flag this entry as abusive,
send us an email
.