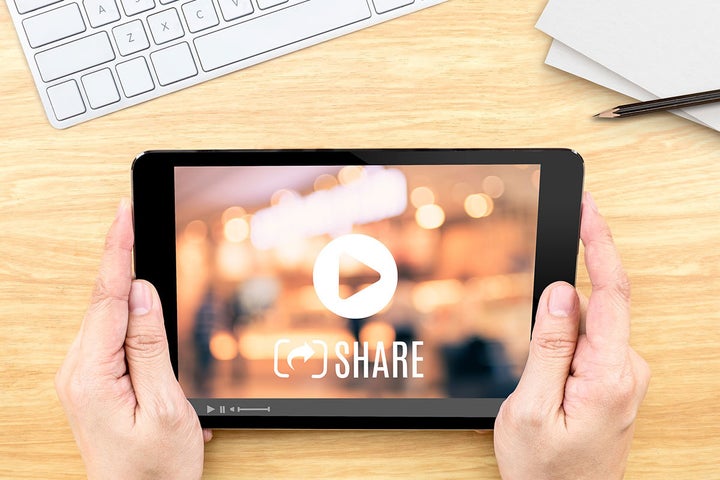 Unlike the rest of the world, share rates are going up in Japan, with a YoY increase of 44%*. It shows that advertisers in Japan have upped their game over the last 24 months - creating more engaging content and reaching more people.
So, who is getting it right, and what are they doing?
Unruly has been analysing video ads since 2006, and earlier this year we took a closer look at the Japanese market. We analysed the top 5,000 video ads in the three most shared verticals - Autos, FMCG and Tech - from the past two years to bring you a comprehensive view of the video advertising ecosystem in Japan.
Here are our key findings**...
The Autos vertical saw the biggest increase in the number of video shares of any sector, with growth of 112% YoY*. With 2.6 million shares last year, this puts it ahead of Tech (1.6 million) and FMCG (1.3 million). Nissan dominated the vertical, racking up 33% of all sector shares and 45% of all views last year. Eight of the top 10 most shared video ads also came from Nissan - with "The Professional Of Japan" clinching the number 1 spot.
In both the Autos vertical and the FMCG vertical, the highest share rates - the number of times a piece of content was shared divided by the number of times it was viewed - were achieved by luxury brands, with Alfa Romeo hitting a share rate of 8.6% and Kanebo a whopping 57.1% last year.
Overall for the FMCG sector, Coca-Cola was the most shared brand, with 17% of the total shares. However, SK-II's ads beat them with regard to views - attracting a 20% share of voice across the vertical. Extreme stunts, highly choreographed moves and original songs featured heavily in the top 10 most shared video ads in this vertical last year - with Kirin, Nissin and Coca-Cola all utilising these creative devices.
In the Tech vertical, Panasonic and Amazon overtook last year's winner, AU (which achieved 34% of the total shares and 54% of the total views), to jointly obtain the largest share of voice, representing 45% of the total shares per vertical and 18% of the views. AU and Panasonic dominated the top 10 most shared video ads in 2016 - accounting for 7 of the 10, with AU's "みんながみんな英雄" hitting the number one spot. The highest share rate of the year in the Tech vertical goes to Microsoft Windows - with a share rate of 28.6%
So we've talked about the winners…. But how did they do it? Here are our top tips for creating winning video content in Japan:
1. Tap into emotional trends
The emotional palette differs by vertical, but overall warmth is the easiest emotion to evoke among Japanese audiences. Toyota's "Loving Eyes" made it into both the 2015 and 2016 top 10 most shared Autos ads lists because it attracted intense feelings of warmth among viewers (25% vs. a market average of 7%).
2.Alternatively, gain cut-through by utilising a less common emotion
Amazement isn't an emotion typically used in FMCG video ads, but Shiseido used this to great effect in "High School Girl" - earning it a 36% share of views in 2015/16, plus the number one spot in the top 10 most shared video ads chart (the ad evoked amazement in 23% of viewers vs. a global vertical norm of 4%).
3. Give your audience a reason to share
Social utility, to seek opinions and shared passions are key reasons why Japanese viewers share content online. Both last year and the year before, Auto brands have been particularly effective at utilising shared passion as a reason to share. For example 18% of Japanese viewers would share Audi's "TT Landing" in order to connect with other Audi fans (vs. a global vertical norm of 10%).
4. Tailor videos for the Japanese market
Include cultural elements, values or locations in Japan to make your content more personal and authentic. AU's "Santaro" series, featuring traditional Japanese heroes, made it into both the top 10 most shared lists for last year and the year before and helped to give the brand 34% of the total shares for Tech in 2015/16 and 14% last year.
5. Use paid media to ensure your strong content reaches a wide audience
Volkswagen, Haagen Dazs and Asahi all featured in the top 10 most shared brands of 2016, attracting 2%, 7% and 7% shares of voice among their respective verticals, but none made it into the most viewed chart - meaning their strong, engaging content didn't reach its full potential with viewers. If you're onto a winner then maximise it's potential.
6. Consider making content for mobile distribution
Japanese audiences are more engaged on mobile devices - with click-through, interaction and video completion rates all higher on mobile than on desktop - 7.7% vs. 5.8%, 10.7% vs. 7.4% and 59.2% vs. 52.1% respectively.
The metrics for mobile campaigns in Japan also significantly outperform the global norms - +175% for CTR, +182% for interaction rate and +5% for video completion. Japanese mobile audiences are not only more engaged than those on desktop, but are also more engaged than their global counterparts.
For an even deeper dive, click here to contact our kick-ass commercial team to arrange a workshop.
* 52 w/e 30th Jan 2016 vs. 52 w/e 30th Jan 2017** unless stated otherwise all data relates to 12 months w/e 30th Jan 2017*** 12 months to w/e 30th Jan 2016
Unruly gets videos seen, shared and loved across the open web for brands that want to move people, not just reach people.By bringing emotional intelligence to digital advertising, we help 91% of Ad Age 100 brands inform and inspire 1.44bn people around the world, using polite outstream formats on sites that people love. UnrulyX, the viewable video SSP, creates better ad experiences for consumers, improved brand outcomes for advertisers and increased revenues for top-flight publishers.
Emotion matters in marketing. Emotion creates values and sets preferences. Inspires action. Drives sales. Unruly has a decade's data of consumer responses to video and uses that to hone content, model audiences and deploy ad dollars in ways that heighten emotional response and maximise brand impact. Unruly was founded in 2006 and acquired by News Corp (NASDAQ: NWS, NWSA; ASX: NWS, NWSLV) in 2015. With 300 Unrulies across 20 locations worldwide, our super power is emotional intelligence and our secret weapon is passionate people on a mission to #DeliverWow.
Related
Popular in the Community