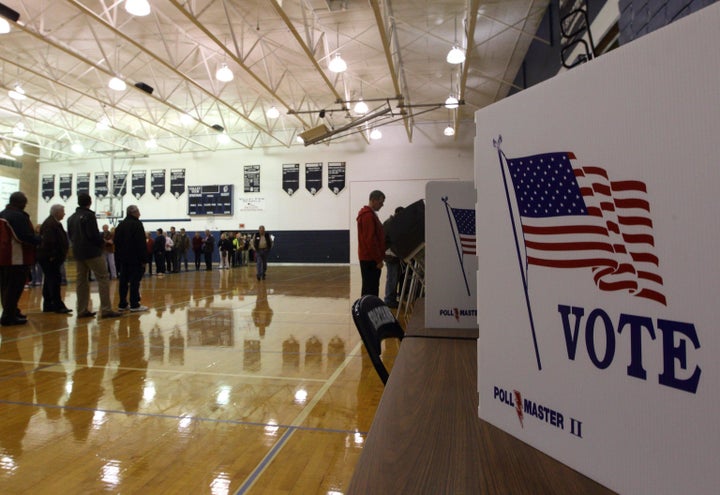 Much was said this year about how Latinos would cast the deciding vote in this election. So last night I watched closely to see just how much we the Latino electorate, impacted the election. Early results show that Latinos did just that.
Latinos turned out in droves. We voted early and voted our conscience and our experience. Over the next weeks we will pore over these results, but what has been materializing over the past decade is now clear: our time has come.
An impreMedia-Latino Decisions poll released Tuesday estimated that Obama had won 75 percent of Latino voters nationwide, which is very close to the most recent exit polls that find Latino support at around 72 percent -- higher than in 2008. In states like Colorado, Nevada and Florida, the results hinged on Latino turnout. Even in states not traditionally thought of as Latino strongholds like Ohio and Pennsylvania, exit polls were crediting Obama's win thanks in part to Latino voters.
An estimated 24 million Hispanic-Americans were eligible to vote this election (an increase of more than 4 million since 2008), and 11-12 million were expected to actually go to the polls. Turnout was key for all of us working with Latino voters since for our community, this election carried high stakes. Our unemployment rate remains high, health care remains a priority with many Latinos -- many of whom are uninsured, education is critical for our youth, our communities are still bearing the brunt of pollution and global warming, and there is of course the large issue of immigration.

While the results reflect that a majority of Hispanic voters nationally simply believed that President Barack Obama was better able to deal with the country's problems than his Republican challenger Mitt Romney, this election may have come down to respect.
For all the Spanish language ads targeted to Latinos, there was no disguising the disconnect. The same way the GOP aligned itself with the fossil fuel industry and polluters, so too did they stand arm in arm with the creators of the most extreme anti-immigrant policies like SB 1070, the Arizona anti-immigrant profiling law. As San AntonioMayor Julian Castro said, "They took on the most extreme position and alienated Latinos."
And while Hispanics are not homogenous, the tone of the debate is still seen as a sign of respect to the community even among those who may not face the issue of immigration personally.
Now as the day breaks the focus must shift to us. We as Latinos now have an opportunity that we must not waste. It's now our job to show the country and our leadership that we are watching: on immigration, on health, on the economy, on the environment. We must call for action and remain engaged in the public debate. We must show leadership. Our civic duty must live beyond Election Day and translate into a dialogue with our representatives and let them know we will hold them accountable. Let's make our voice heard and stand ready to advocate for our community and for ourselves.
Popular in the Community