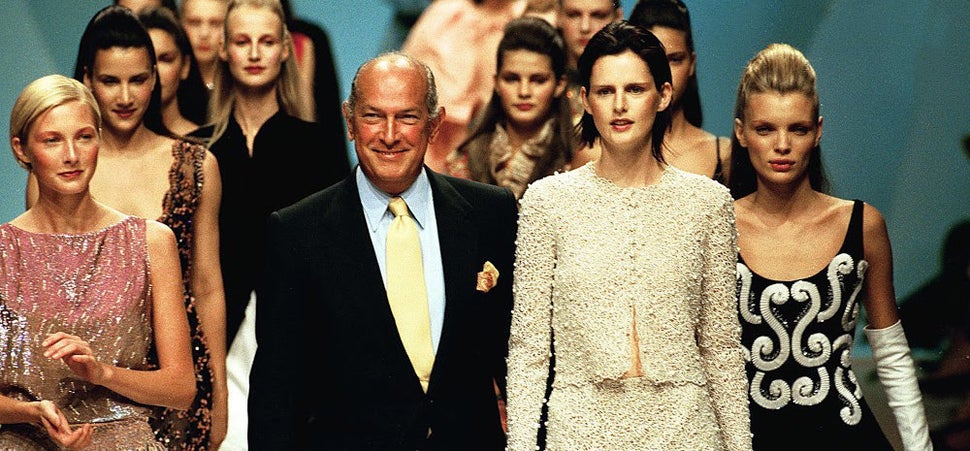 You can see this declaration manifested throughout his work, and throughout his current retrospective at the de Young Museum in San Francisco. His designs, known for their boldness, femininity and opulence, require a woman to be comfortable taking center stage, whether it's in a full floral ballgown, vibrant kaftan or an embellished tunic.
It's no surprise then that powerful women from the realms of both politics and pop culture have continuously been loyal clients of the designer throughout his career, from presidential candidate Hillary Clinton to pop star Taylor Swift. At the end of the day, women -- and how they felt in his clothes -- were always what drove his vision.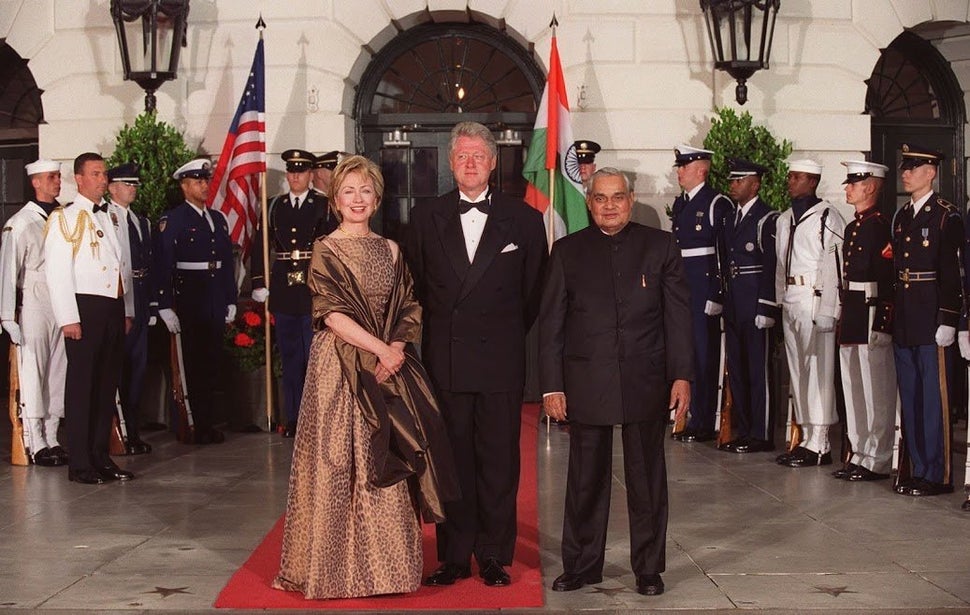 "I believe that my sole purpose as a designer is to create something that I think a woman would want to wear," said de la Renta in 1972.
Although there are more than 120 ensembles produced over five decades on display, every piece seems to make one unifying assertion: "Look at me." His work embraces a singular expression of womanhood, reveling in its aspects of adornment, attention and drama. If all the world's a stage, de la Renta's clothes are what you'd want to be wearing for your moment in the spotlight.  
While the retrospective highlights his global influences, from East to West, it also conveys his overarching American attitude toward change. The Dominican Republic-born designer refined his craft in Paris but left for this reason: "I'd come to New York because I believed the future of fashion was in ready-to-wear."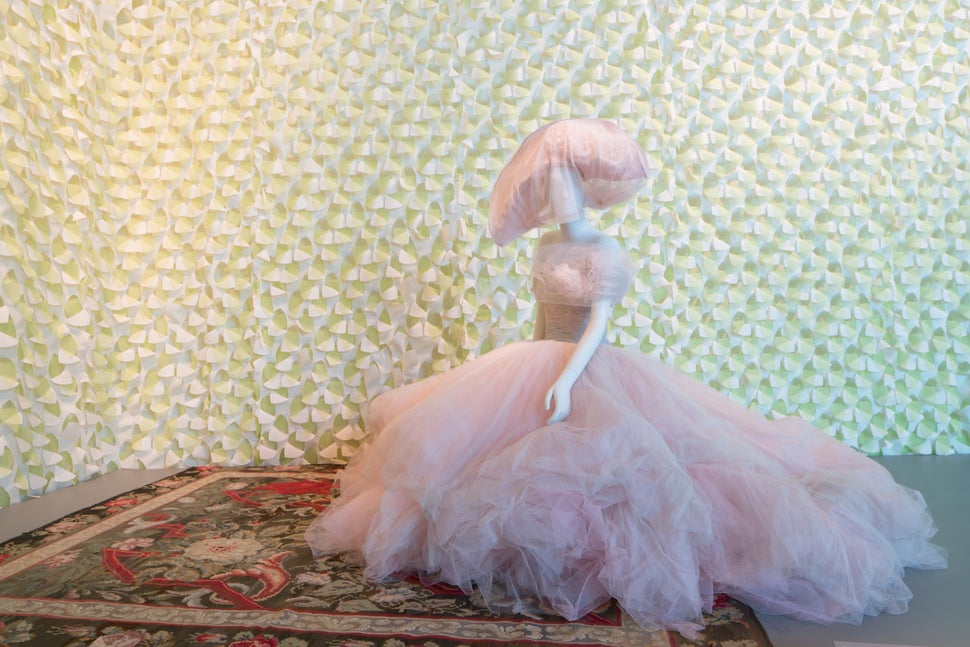 "Over the course of his career, he mixed an incredible sensibility of ready-to-wear and haute couture, creating demi couture, an amazing synthesis of both," Richard Benefield, the de Young's Acting Director and Exhibition Organizer, explained to The Huffington Post. "Oscar could do it all -- whatever was the most fashionable at the moment, he'd do it with his distinctive flair and eye for aesthetics."
Like a story out of a fashion fairy tale, on his very first night in Manhattan, de la Renta met cosmetics mogul Elizabeth Arden, who offered him a job the following morning designing haute couture gowns for her design house. Two years later, he started his own collection bearing his name.
His legendary status doesn't end there -- in fact, it was just building. In 1973, he represented the United States as one of five designers at the notorious "Battle of Versailles" fashion show, a competition between French and American designers. De la Renta and the other Americans were a sensation, challenging old-world European haute couture with their ready-to-wear designs.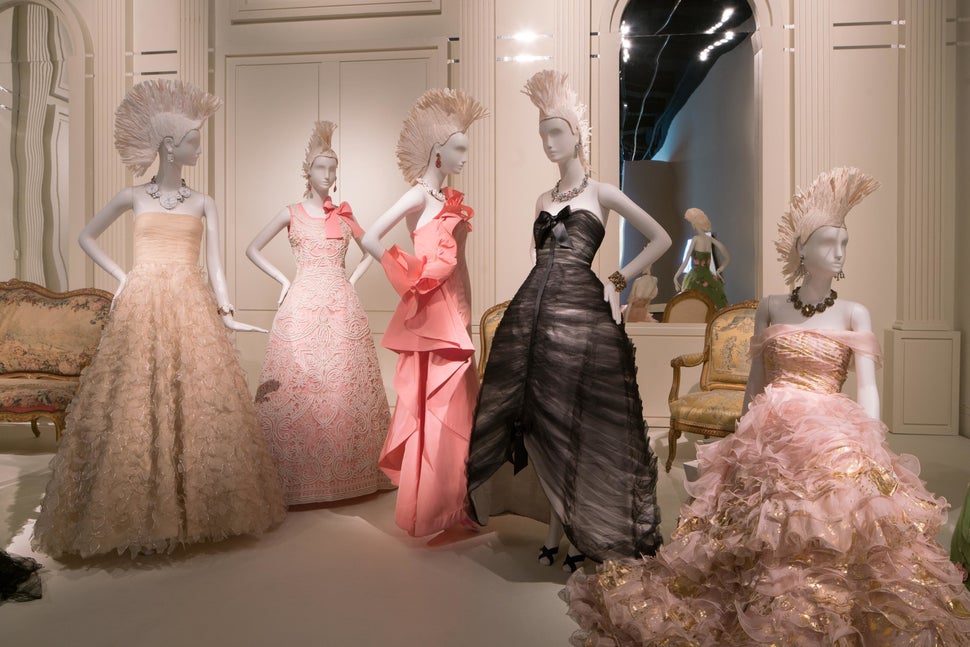 With a career-long retrospective, it's easy to see that the 1980s were the designer's spiritual and aesthetic home. His bold clothes during that time reflected American might and confidence. "In the eighties, it was back into rich, opulent clothes, which were my thing," he's said.
After the 1980s, the designer was always forward-thinking though, especially when it came to looking to diverse cultures for inspiration, including Chinese embroideries, Indian textiles, Uzbek and Kazakh ikat-patterned cloths, Japanese woodblock prints,and traditional Russian fabrics and ornamentation.
"Today, people -- clothes -- are international. Frontiers are non-existent," de la Renta says.
His sentiments, like his clothes, feel eternally modern yet timeless. "Oscar de la Renta: The Retrospective" presents the life and legacy of a man who loved life and encourages you to celebrate it, too. With the show's lush exuberance, it's an invitation that's hard to resist.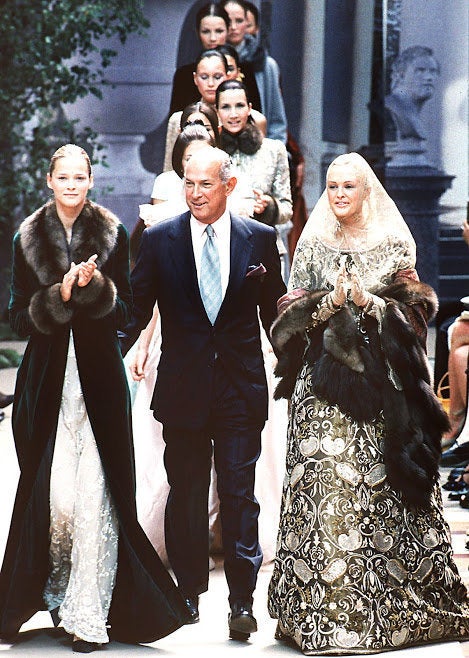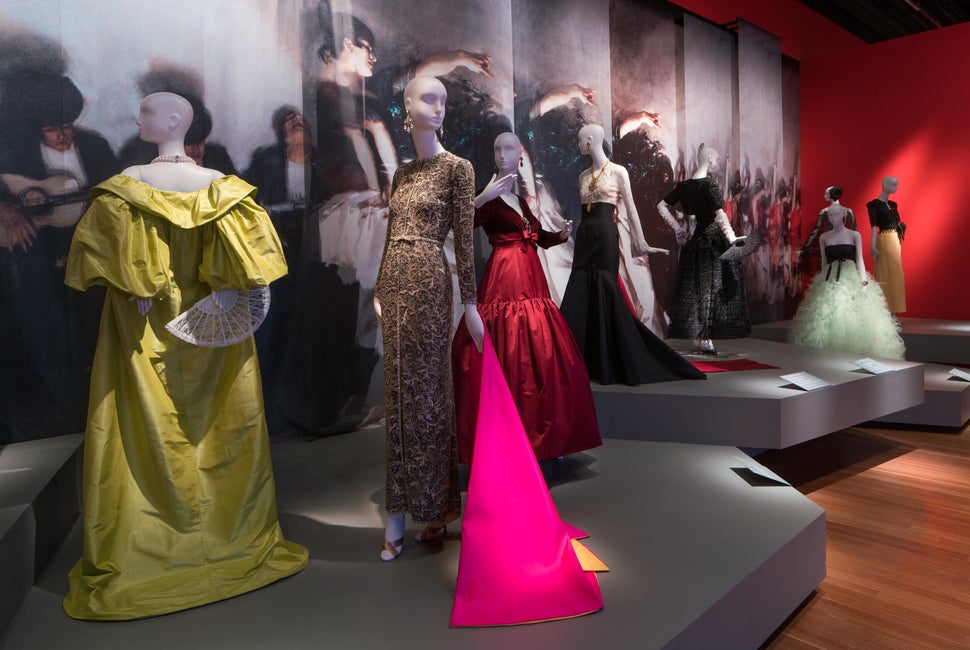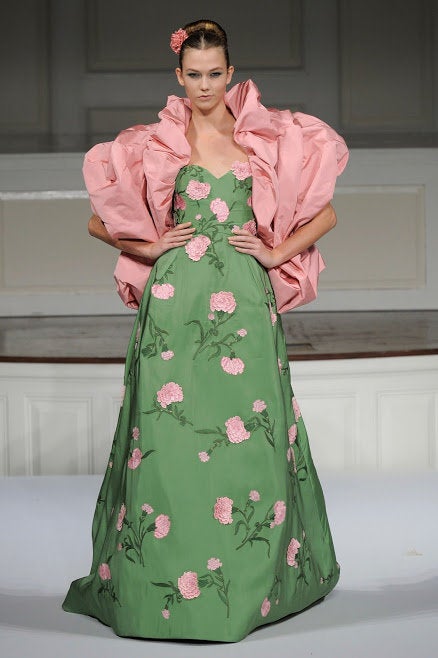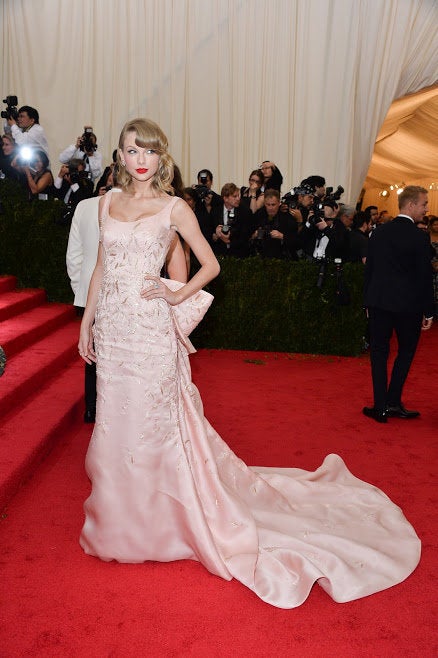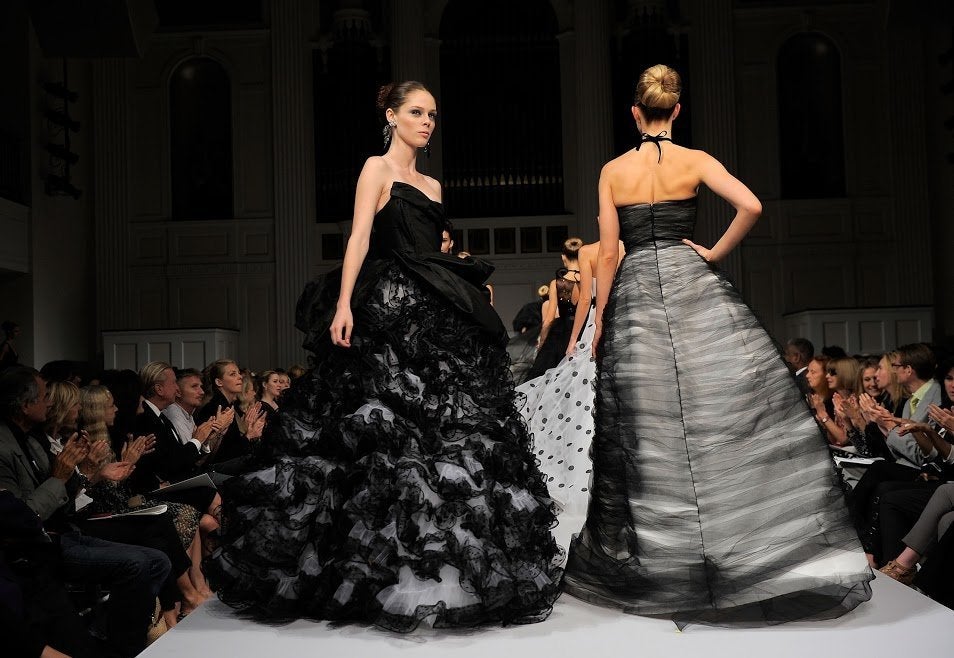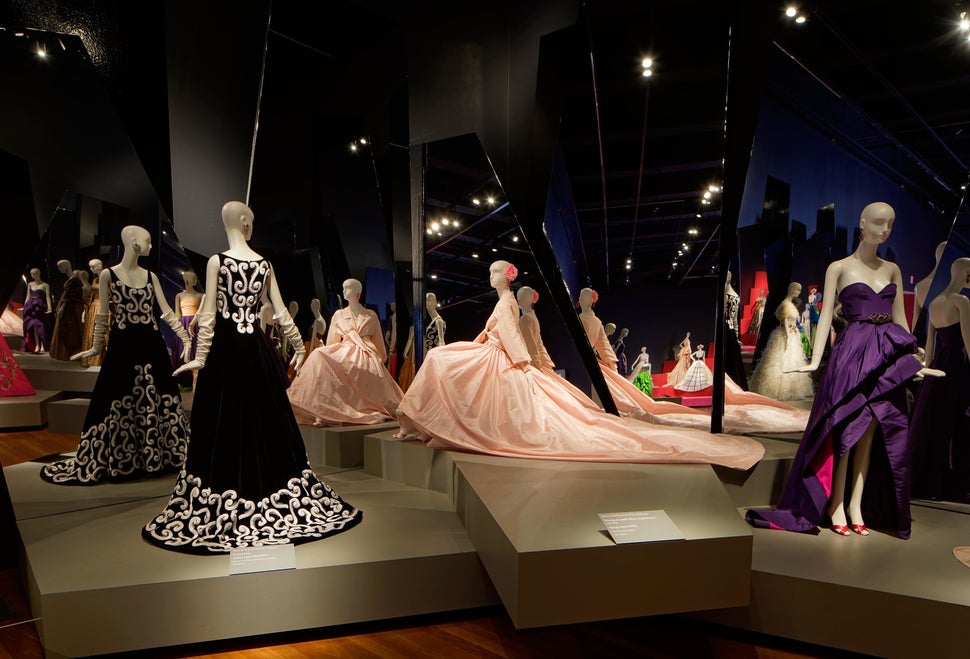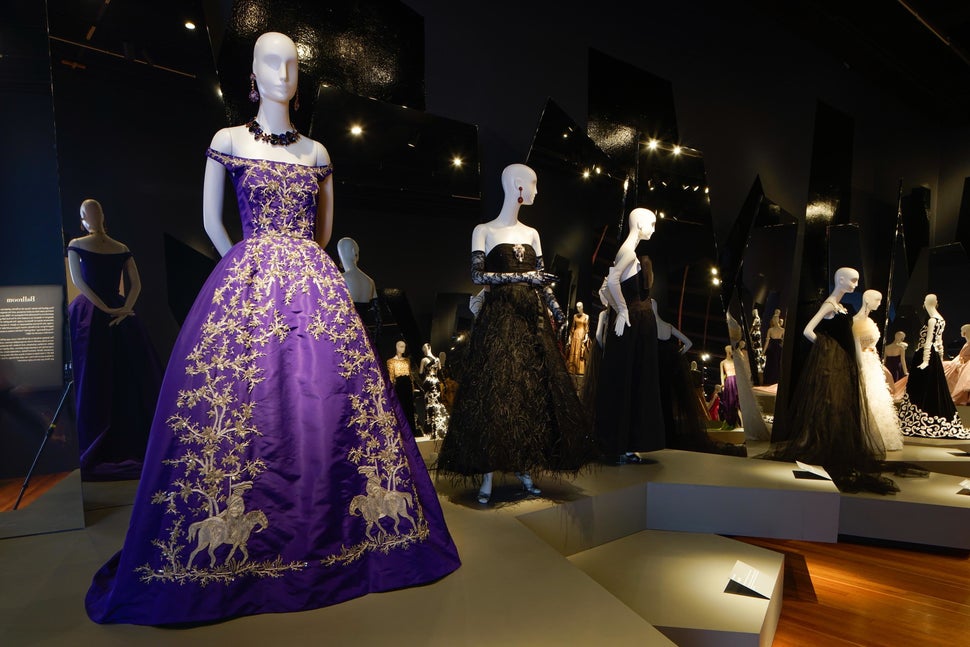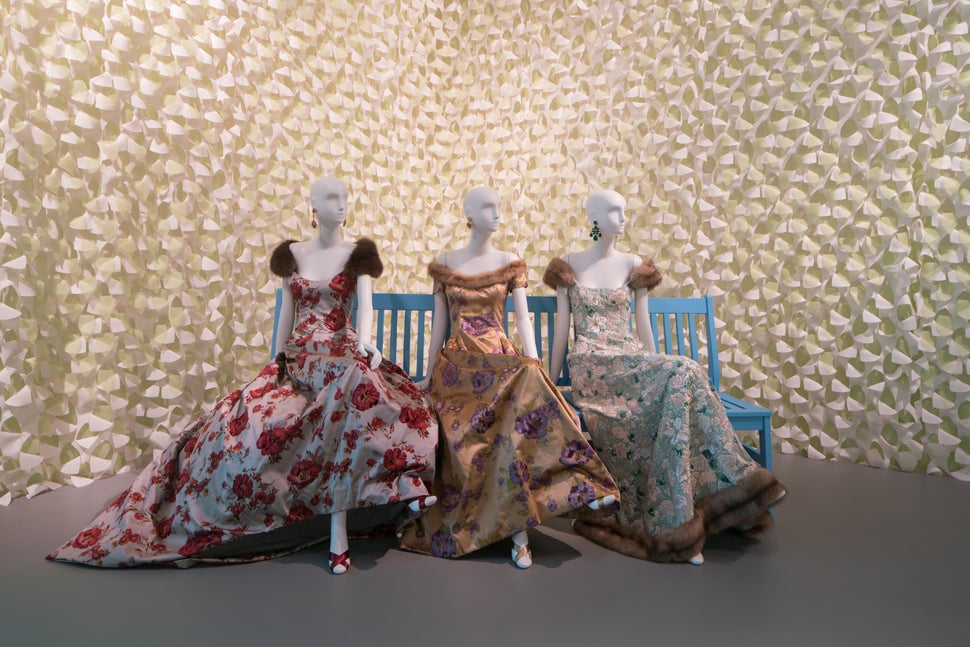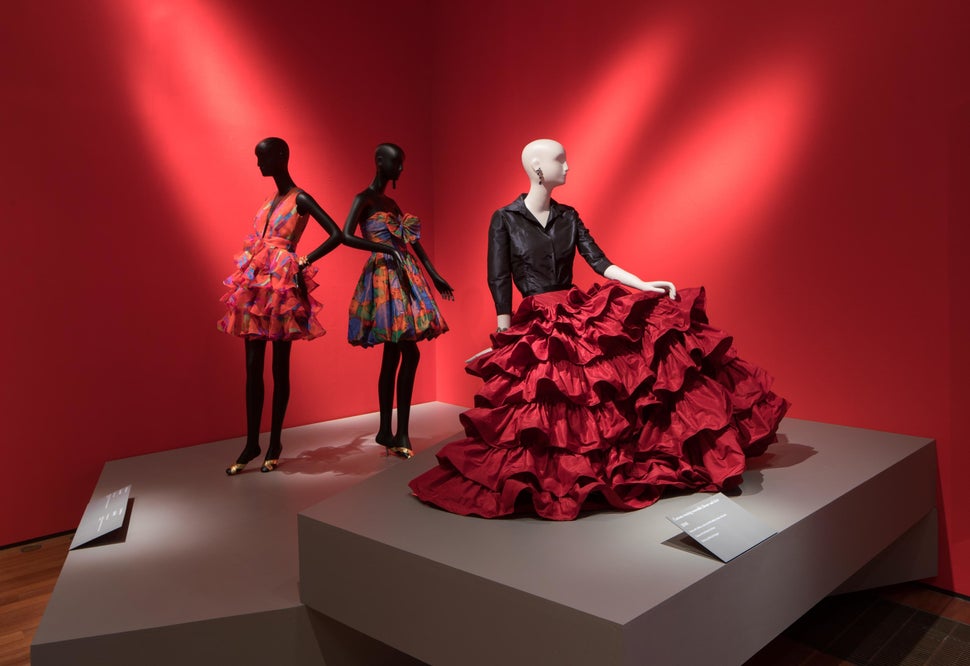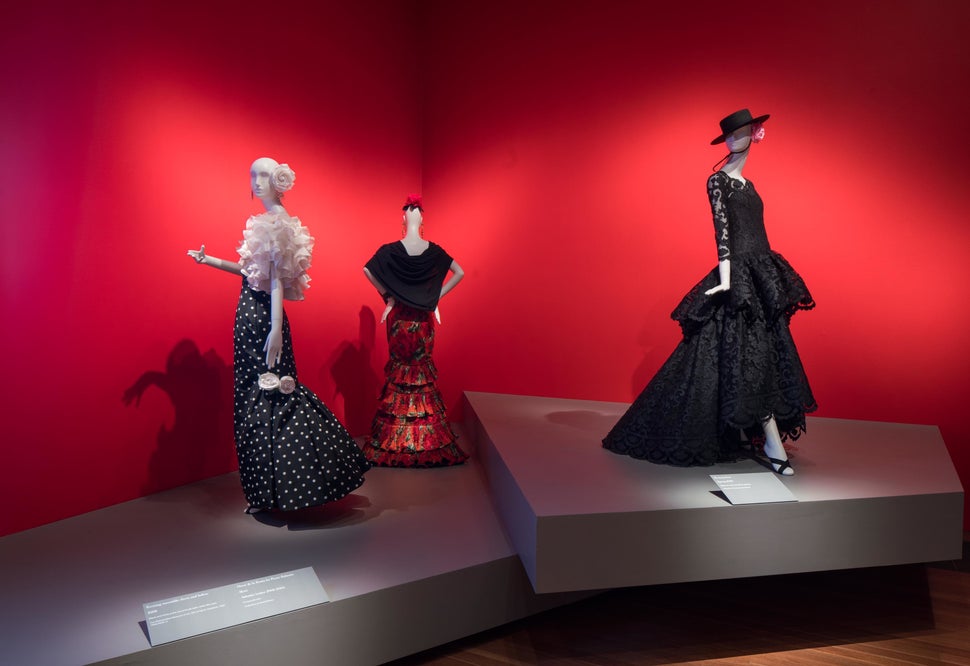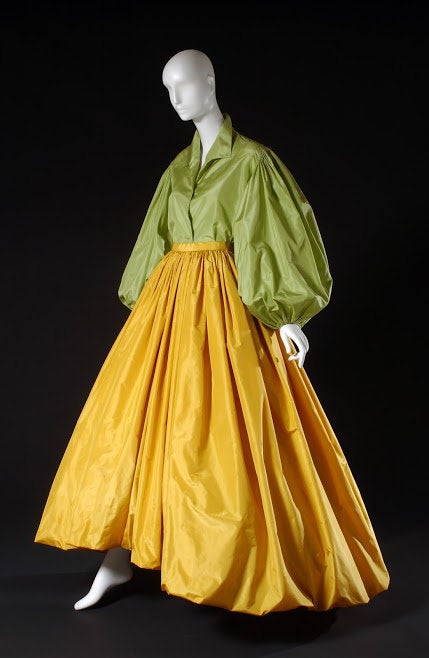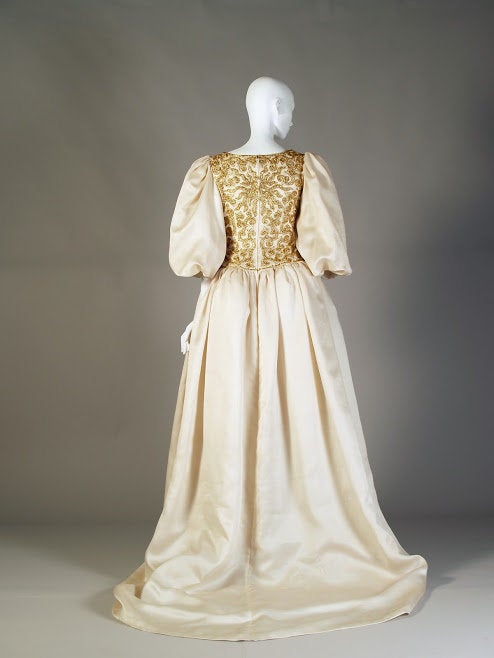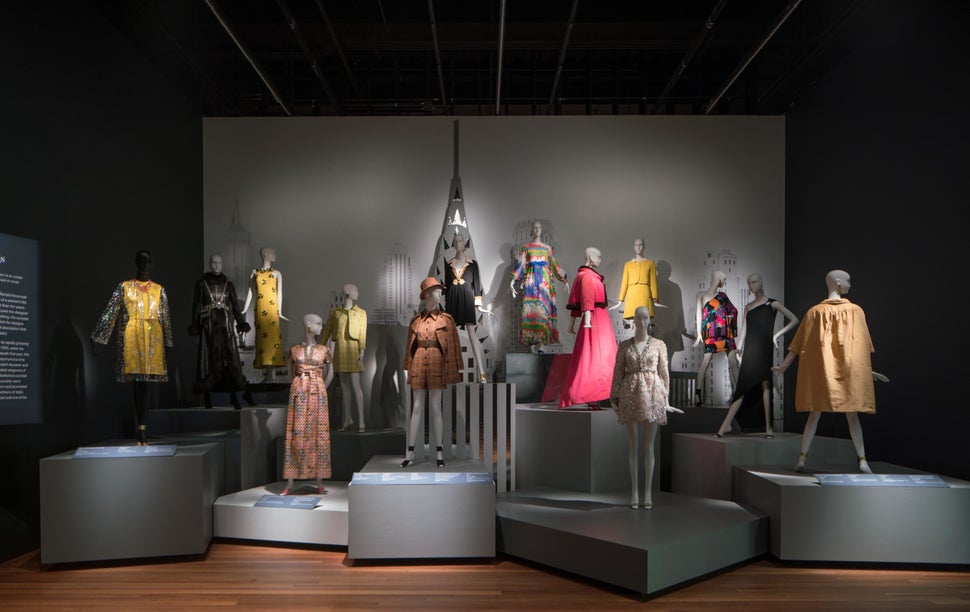 REAL LIFE. REAL NEWS. REAL VOICES.
Help us tell more of the stories that matter from voices that too often remain unheard.
BEFORE YOU GO
PHOTO GALLERY
Behind The Scenes: Bubble Wrap Fashion