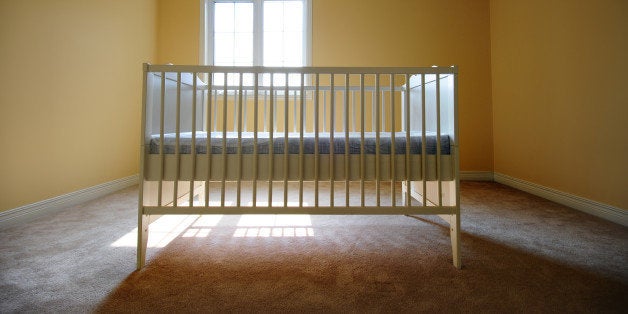 In 2008, the OrganicMania blog had a post that reflected the feelings of so many moms at the time: "...those cheap toys always give me pause. So many of them have been linked to recalls and lead paint. So I decided against purchasing one..." Lynn Miller, a mom, marketing expert, and the OrganicMania blogger, went on to encourage her readers to, "Call or write your Congressional delegation and tell them that you want more resources devoted to the Consumer Product Safety Commission, the agency tasked with ensuring the safety of our children's toys."
Congress listened and responded to the call for action from millions of parents, and on this date five years ago, President Bush signed into law the Consumer Product Safety Improvement Act (CPSIA).
The CPSIA dramatically changed consumer product safety -- for the better.
For the past four years, I have had the privilege of leading CPSC through the successful implementation of the CPSIA. I am so proud of the hardworking staff at CPSC who has made the United States the global leader in consumer protection and product safety.
The good that has come from the law is best understood by comparing 2008 to today.
Five years ago, lead-laden toys caused fear in homes and distrust in the marketplace. Recalls of Thomas & Friends™ toys, Barbie© accessories, and Fisher-Price favorites splashed across the media week after week. The CPSIA helped stop the lead scare. The law required and CPSC put into place the most stringent lead limits in toys and children's products in the world. I travelled to China to make sure that the government and manufacturers understood and adhered to the new U.S. rules, and I strengthened our presence at U.S. ports to catch violators. The result: an 80 percent decline in toy recalls because of lead, and millions of violative toys detained at port, never reaching the hands of children.
Congress recognized that consumer confidence would increase if certain key safety standards were made mandatory, instead of being voluntary. The result: all of the nation's toy standards are mandatory. The standards for the top juvenile products have changed or are being changed, from voluntary to mandatory. There are now federal limits on certain phthalates in toys and children's products. And, there are mandatory surface coating limits on cadmium and other toxic metals, which CPSC used to prevent a wave of dangerous lead substitutes.
The airwaves in 2008 were filled not just with news of toy recalls, but also recalls of defective cribs that had entrapped and killed helpless babies and toddlers. Congress recognized that every child deserves a safe sleep, so they included Danny's Law within the CPSIA, which requires mandatory safety standards for all durable juvenile products. Danny's Law honors Danny Keysar, who was taken far too soon from his wonderful parents, after he died in a previously recalled play yard in a childcare facility. The result: CPSC created the strongest crib and play yard safety standards in the world--and a new bassinet rule isn't far behind. I can think of no better way for us to honor the beautiful children who needlessly died, then by creating rules that will keep the next generation of children safe when they sleep. CPSC has also used Danny's Law to create strong safety standards for baby bath seats, infant walkers, portable bed rails, and toddler beds.
So many moms and dads thought that all children's products were independently tested before reaching store shelves. I believe they had a right to expect our nation's product safety net to include this protection. The result: as the capstone of the CPSIA, CPSC proudly passed rules requiring independent, third-party testing and continuous testing of children's products. Parents and grandparents can shop with confidence, as toys and children's products have never been safer.

After experiencing the year of the recall, the Congress and consumers came to CPSC's rescue. CPSC reached a low point in 2007 and 2008, with fewer than 400 employees and a serious lack of funding. The CPSIA saved CPSC. The result: CPSC has a new and exciting National Product Testing and Evaluation Center; an office in Beijing; 175 new employees; the ability to impose increased penalties; more resources dedicated to import surveillance, resulting in millions of violative imports being detained; and the SaferProducts.gov website, giving the public open access to report and search more than 15,000 product safety incident reports.
We are bigger and we are stronger at CPSC, and consumers are better off because of it. I want to thank the Congress for passing the CPSIA five years ago and for the support of the public as we put the law into effect.
As Lynn said just this week, "We want all of our children to be safe. When it comes to lead and other dangers to children, we cannot let our guard down."
At CPSC, we will not let our guard down. Product safety has advanced too far for us to turn back now.
Popular in the Community