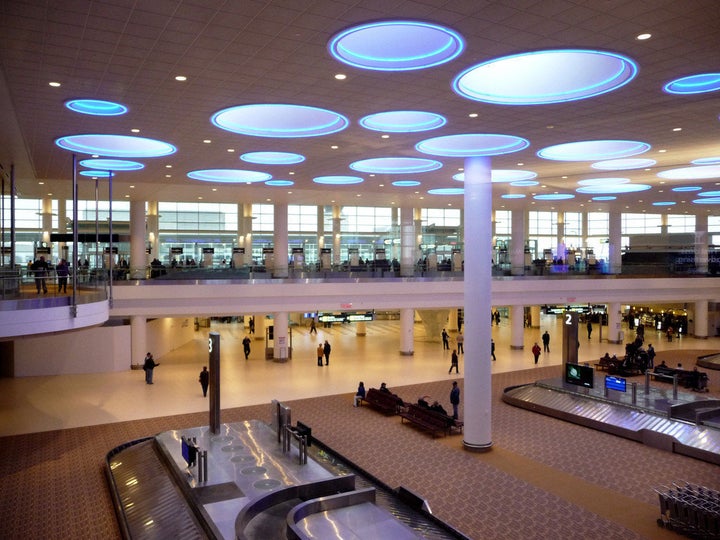 My work involves a lot of travel, mostly short-hop domestic trips at least once a week. But about eight years ago, after nearly three decades of living in New York, I decided to get out of Dodge and move to Palm Springs, California!

The only trouble is my business has always been and still is headquartered in Gotham City. And that means I have added coast-to-coast travel to my itinerary.

When I first moved to the west side of the US, I tried, really tried, to be loyal to one airline. But after six months I noticed that loyalty got me bupkis: the airline kept raising prices as competitors announced bankruptcies.

After a few attempts at trying to be loyal to another airline, I finally gave up I gave up on the whole loyalty shtick (and for my purposes United is the worst at being loyal to). One time a gate attendant told me that I was just one frequent flier among many. That was after a plane was canceled for the ninth time.

I decided I no longer cared what airline flew me where, as long as they got me to where I needed to go. I also completely changed my mindset and started to look at my business trips as an adventure, an opportunity to find those hidden gems in or around airports in every major US city. It was also the only way I could think of to mitigate my travel misery.
At one time I was the person who did the Red Carpet, Admirals and Ambassador clubs while I shared a moment with Shirley MacLaine or hung out with the other cross-country travelers.

Now, I'm the guy who hangs out with really cool sunglass saleswoman at Salt Lake City's International Airport. I'm the guy who has a "wodka" with a great Russian émigré bartender at airport in Phoenix. At Denver I get all buzzed up in the Chocolate Factory, while everyone mills about me frustrated with travel itineraries that have gone bad. I don't care: I have chocolate.

Minneapolis turned out to be a real charmer: soft-accented and bizarrely warm even in the winter. I love the airport: seemingly miles upon miles of flat space on the top level with myriad stores and offerings just one floor below. It's a walker's paradise, and I take the opportunity to stroll.

Portland, Oregon shocked me andnd because of it I now fantasize about living there. Who knew this out-of-the-way suburb was so lush? I would never have guessed that its airport would be so graceful, so colorful, so beautiful. People are sweet!

San Francisco -- yes, SFO! -- is among my favorites. I usually have at least an hour layover there so I rush to Chinatown for dim sum. Heck, I'm a tourist in a town where I've spent thousands of man-hours working.

Next on my list: I wish to pan for gold in Charlotte. The guides all say you can do it in three hours. Could be quite lucrative as a layover. Then I want to go to a rodeo in Cincinnati. For out-of-airport experiences like these, I play with online schedules and do a longer stopover.

Back to Mr. Bourdain. Give me a break. You never had a layover like mine. Yours sound like they were produced by, well, TV producers.
My day-job is negotiating, managing and arguing. In life I look for peace and some calm, so why not take advantage of the layover? I can meet new people and eat. It doesn't get any better than that.