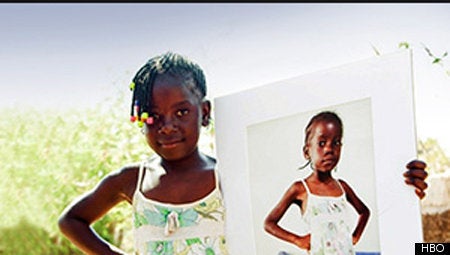 Approximately 30 million people in Sub-Saharan Africa are HIV-positive but widespread poverty prevents the majority of them from receiving the anti-retroviral drugs that have improved life for millions living with the disease. On Monday, May 24, HBO is premiering "The Lazarus Effect," a documentary by Lance Bangs that follows four HIV-positive Zambia residents, and how treatment has changed their lives.
Thanks to the efforts of nonprofit organizations, anti-retroviral drugs have become much cheaper to obtain, dropping from $27 dollars a day in 2002 to about 40 cents per day, today.
The Huffington Post is proud to present a live chat with director Lance Bangs on May 24, just hours before the premiere. He'll be available to answer questions about the film, the issue of HIV-AIDS in Africa, and why supporting (RED) and the efforts of organizations like The Global Fund and The U.S. President's Emergency Plan for AIDS Relief are so important.
Join the live chat on Monday afternoon at 4:00 p.m. EDT for a Q&A with Lance Bangs:
Read more about "The Lazarus Effect" on HBO.com.
REAL LIFE. REAL NEWS. REAL VOICES.
Help us tell more of the stories that matter from voices that too often remain unheard.