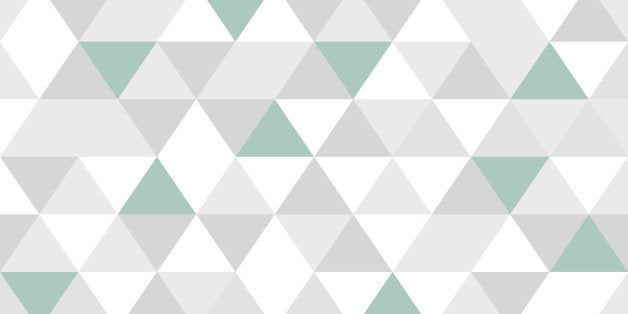 When 13-year-old Hana Williams died in 2011, my husband and I and our three adopted children were living in Northern California. The story out of tiny Sedro-Woolley, Washington initially attracted limited national attention, but among adoptive families like ours, word spread. Carri and Larry Williams had brought Hana and a younger boy, Immanuel, who is deaf, to the United States from Ethiopia in 2008. Three years later, Carri called 911 on a cold spring night to report that "rebellious" Hana had "unintentionally killed herself" in the family's backyard.
Investigators would discover that Carri William had forced the girl forced out into the rain as punishment for perceived disobedience. Hypothermia-induced confusion drove Hana to shed her clothes in the cold. She lost consciousness soon after, and died alone, naked and face down in mud. By the time first responders reached the scene, her body had been wrapped in a sheet and dragged inside by her adoptive teenage brothers. Witnesses said no one in the Williams family shed any tears that night.
The Williams already had seven biological children when they adopted, children accustomed from birth to the kind of strict discipline advocated in controversial books like To Train Up a Child by Michael and Debi Pearl, a manual of zealous corporal punishment and complete parental control. Hana and Immanuel were thrown into a foreign family culture where daily beatings with plastic pipes were the norm. The adopted children survived on small amounts of frozen food or wet sandwiches -- a diet that left Hana so emaciated, authorities believe malnutrition hastened her death. When hunger compelled Hana to "steal" food from the family kitchen, Carri Williams punished her further. Homeschooling kept the children isolated from outsiders who might have noticed their decline.
The list of horrors continued: the Williams forced Hana to sleep locked in a dark closet or outside in a barn. She was made to use an outdoor toilet and shower with a garden hose. When Hana "refused" to wash the shampoo out of her hair, Carri Williams shaved the girl's head. Photos of an emaciated and bald Hana -- who'd arrived in the U.S. healthy and so full of hope -- echoed the desolate images of inmates in a concentration camp. Skagit County prosecutors would eventually charge Carri and Larry Williams with homicide by abuse of Hana, and with first-degree assault of Immanuel, who was removed from the family home, along with the Williams' biological children.
Like Hana, my 11-year-old son and 10-year-old daughter are Ethiopian; my eldest daughter, 12, was born in India. By the time Carri and Larry Williams went on trial this summer, our family had relocated to Seattle, where the case served as shocking local fare. We settled into one of Seattle's oldest neighborhoods, attracted not only its well-kept, 100-year-old homes, but also by its racial and ethnic diversity. Our new locale gave us access to Black barbershops, good Ethiopian food, Asian grocers and other amenities important to our multiracial family. This area is a hub for East African immigrants, and I knew we'd be encountering Ethiopians daily, which I saw as a wonderful opportunity, but in light of the Williams' case, also felt potentially fraught.
Strangers and acquaintances question visibly adoptive families like ours all the time -- most with friendly curiosity, a few with hostility. Ethiopians have always tended to greet our family warmly, including my Indian daughter, whom they often take to be one of their own. Elders ask the kids if they like America (yes), if they are studying hard in school (yes), if they speak Amharic (no). However, the death of the girl Ethiopians call Hana Alemu had naturally saddened and outraged habeshas, particularly in Seattle, where the community felt the pain of being so close to a tragedy they couldn't prevent. I couldn't help but worry: Would some Ethiopians, understandably concerned about adoptions from their country, confront us? And what about our other new neighbors, who might hear about the case in the media? What questions might come from them?

A front-page headline in The Seattle Times a few weeks after our arrival in the Emerald City pushed the issue. "Adoptive Parents on Trial in Death" ran splashed above the fold, illustrated with a large photo of a pale, grim-faced Carri Williams, and a smaller, inset image of Hana offering the camera a shy smile. I didn't want my children to read about Hana's death in the paper, or hear about the crime from a concerned or angry stranger in the grocery store. They needed to hear it from me first.
And so, on a bright summer afternoon, the same day that headline ran, I sat my three kids down at the kitchen table to talk. I watched their faces contort with pain and shock as I told them an edited version of Hana and Immanuel's story. I saw the racial complexity of the case, the ugly black and white of it, wash over them, and I felt my own chest tighten with sadness.
This wasn't the first time my kids had heard about an adoption gone wrong. In California, they'd watched an Ethiopian friend pass through three different households before coming to rest in a safe and permanent home. At one point, my husband and I had considered taking in two Ethiopian tween sisters when we heard that an adoptive mother in our community intended to re-home them, but my Indian daughter vetoed that plan; she didn't want to surrender her spot as eldest child to a new girl. In both of those instances, I was eventually able to reassure my kids that the girls involved had found good families to help them overcome past disappointments and betrayals. However, the Williams case was quite another, even more terrible story, and my voice shook with the telling.
"Why don't we adopt that boy?" my 12-year-old daughter asked as soon as I'd finished.
Those words, coming from the same girl who didn't want to bring the Ethiopian sisters into our home two years ago, made my eyes well up. This daughter hates all boys on principle, including the brother she already has, but to help Immanuel, who had suffered so much, she was willing to love. The other two kids quickly endorsed the plan, and I was able to comfort them with the news that Immanuel was already safe, living with a caring foster mother who'd supported him through the difficult process of testifying against his adoptive parents in court.
The instinctive empathy and impulse to act I witnessed in my daughter and her siblings mirrors the thoughtful and caring response to Hana's case that I've seen throughout the Seattle community. Ethiopians, adoptive parents and other concerned citizens held vigil in the courtroom throughout the seven-week trial, and they were present for Hana's sake on September 9, when the jury found Carri Williams guilty of homicide by abuse, convicted Larry Williams of manslaughter, and found both parents guilty of first-degree assault against Immanuel. They were there again for the children on October 29, when Judge Susan Cook delivered maximum prison sentences to both parents. Locals have maintained Hana's grave site, and there are plans in the community to replace the simple marker installed by the Williams with a nicer headstone, though according to a tweet from Skagit Valley Herald reporter Gina Cole, the adoptive family is opposed. Seattle's Ethiopian Community Center created Hana's Fund, to help prevent future cases of abuse and assault in adoptive families through a program of outreach, crisis intervention and cultural education. Others have suggested funding a scholarship for Immanuel.
As I expected, Ethiopians have indeed stopped us on the street now and then to talk about the case, but there has been no anger directed our way, only a purposeful gentleness. The Elders ask me if I've heard about Hana's death, and I let them know I share their sadness. When the Elders turn to my children, they still lob the old queries about school and culture, but now a few also add, Do you like your adoptive parents? Are they taking good care of you? I understand why they ask, and I am thankful, for we are united in our desire to travel back in time to ask Hana and Immanuel those very same questions before it is too late.