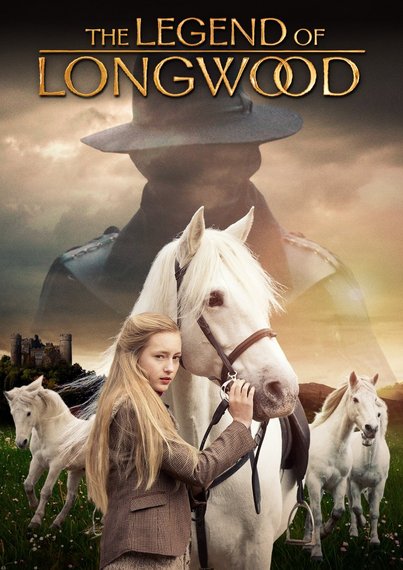 Crumbling castles, frightening spirits, beautiful horses and a plucky, fearless heroine all come together in this magical "quest" film, set in the starkly beautiful landscapes of rural Ireland. Mickey Miller is a thoroughly modern 12-year-old New Yorker who has little enthusiasm for her mother's plan to take her and her little brother to start a new life Longwood, a windswept town in Ireland. However, their arrival coincides with the return of the Black Knight, a legendary ruler whose appearances always mean that something evil is going to happen. Realizing that she is directly linked to the story of the Black Knight, Mickey and her new friend Sean - along with Silver, the wildest, most untamable horse in the stalls of a nearby castle - set out to redeem the knight. But first she must save a precious herd of white horses and thwart the plans of a greedy, ambitious woman - a mighty handful even for the bravest girl! KIDS FIRST! Film Critic Gerry O., comments, "The Legend of Longwood is a wonderful dramatic story that will be enjoyed by most who sees it." See his full review below.
The Legend of Longwood
Reviewed by Gerry O., KIDS FIRST! Film Critic, age 13
It is not too common that a small production company makes a wonderful film with a nice story line, cast and nicely done overall. The Legend of Longwood is a wonderful dramatic story that will be enjoyed by most who sees it.
The main genre of this film is drama with a sense of adventure and fantasy thrown in. Also, they include from time to time a bit of comedy making the story enjoyable, yet thrilling.
The story begins when a young girl named Mickey (Lucy Morton) is torn away from New York where she lives with her family because they have to move to Ireland on almost the opposite side of the world. She arrives sad and depressed. To add to the problems of leaving New York, she leaves behind the memory of her passed away horse which is the only connection she has to her dad. (If you want to find out more about he dad, you have got to watch the film!) She and her family settle in and she soon learns about a legend and starts a massive and dramatic adventure along with a discovery which leads to a very unexpected ending.
This film is a wonderful production with nicely executed shots and story plot. You never expect what happens so it is just a thrilling thing to watch. The director, Lisa Mulcahy, really excels at creating a compelling story with everything in perfect position. The only con I have is that the acting with some of the younger talent is a bit dull at times. Also, they move through conversations so fast that I missed important parts of the story, making me wondering what happened later.
My favorite scene is when a elderly lady tells Mickey the story of the, 'Mysterious Black Knight' which is a 300-year-old legend. It is shown through animated pictures and narration and becomes a very, if not the most, important part of the story.
This film really has nothing too mature for kids, so I recommend it for ages 9 to 18. I also give it 4 out of 5 stars because, although it is very nicely done in terms of directing, story and camera shots, it lacks somewhat in terms of acting skills and feels rushed at times.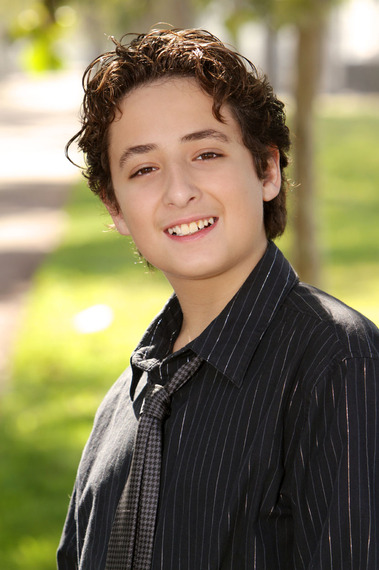 Gerry Orz, KIDS FIRST! Film Critic, age 13
Calling all HuffPost superfans!
Sign up for membership to become a founding member and help shape HuffPost's next chapter