Lia Chan, a LEGO builder, has created an amazing recreation of the Kennedy Space Center Launch Complex 39A.
Featuring the Space Shuttle Atlantis and the crawler system, it is a very realistic-looking creation and a must-see for any NASA-lover.
Let's take a look at the original Atlantis.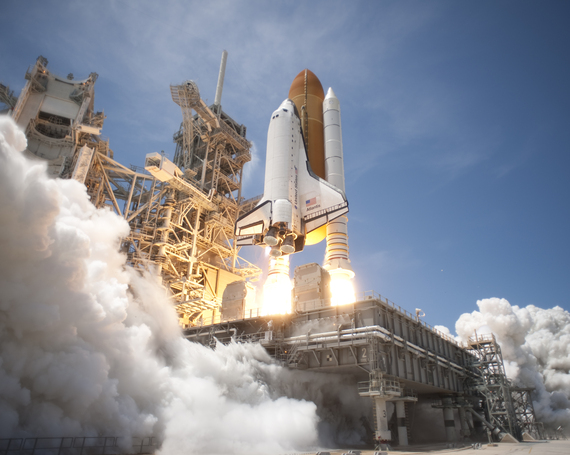 And here is the wonderful creation by Lia Chan.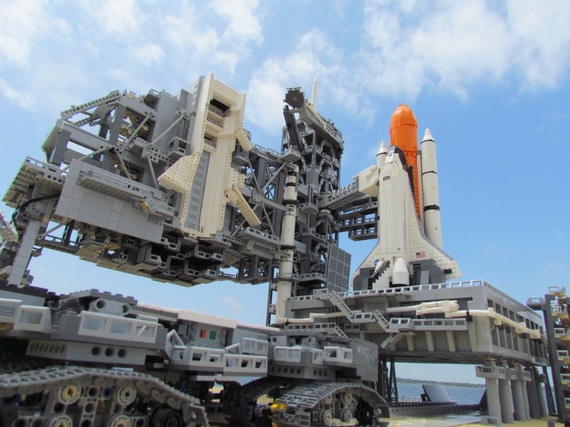 The Space Shuttle Atlantis orbited Earth a total of 4,848 times, traveling nearly 126,000,000 mi (203,000,000 km) or more than 525 times the distance from the Earth to the Moon.
This space shuttle is particulary special, as it marks the final mission of any space shuttle, STS-135, which began on 8 July 2011.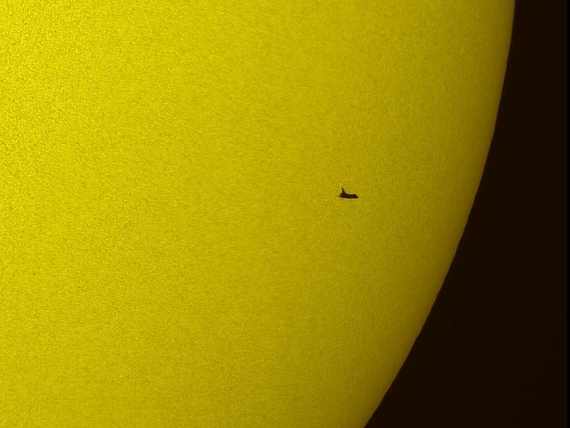 Here is a photo taken by NASA showing the Space Shuttle Atlantis as it transits the sun; a beautiful photo from an amazing period of NASA's history.
Let's take a look at the crawler transportation system.

What's a Crawler?
A crawler-transporter is part of a pair of tracked vehicles that were used to transport spacecraft from NASA's Vehicle Assembly Building (VAB) Launch Complex 39.
Here is the original crawler used to transport the Space Shuttle Atlantis.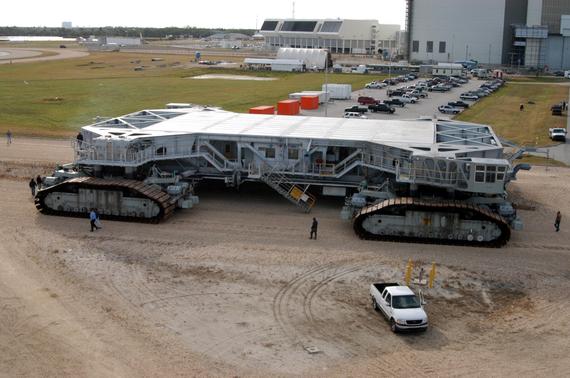 And here is the LEGO version.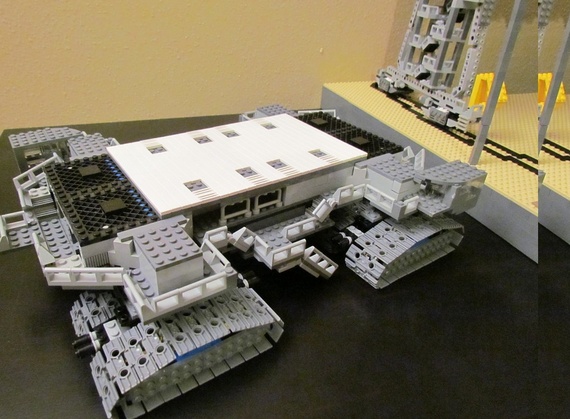 Lia Chan has done an excellent job of recreating the crawler-transporter, the Shuttle, and the Space Center itself.
Notable for her amazingly detailed LEGO creations, expect to see more from this rising star in the future!
To view more of Lia Chan's work, you can check it out here.
Sarah Caroline Bell is a writer based in Seoul.
You can contact her or view her work at www.themscript.com
Related
Popular in the Community