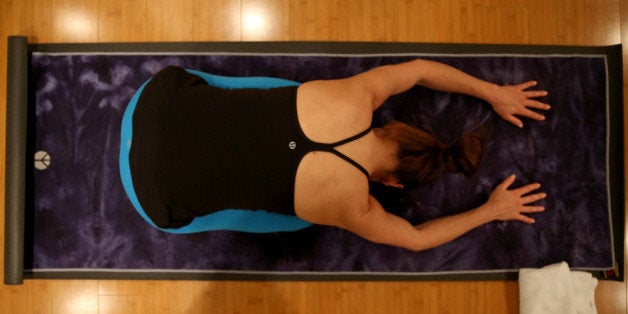 2013 was a big and controversial year for Lululemon Athletica. Its former CEO, Chip Wilson, speaking on behalf of the company, was quoted as saying that "[Lululemon pants] don't work for some women's bodies... it's really about the rubbing through the thighs, how much pressure is there over a period of time, how much they use it." Although not explicitly admitting to this, many felt that Wilson was implying that the pants were not meant for girls with certain body types. This created a huge backlash and an abundance of criticism for not only Wilson's comment, but also Lululemon's practices of hiring employees, their firm culture and their distribution and supply of women's plus sizes in their stores. But does this mean that Lululemon misbehaved? Did Lululemon breach some duty that they might owe to the public?

We impose one real obligation or duty on a company, and it's a legal one. The main tenet of corporate law is that a company must maximize the profits of the shareholders of the company. The reality is though maximizing profit is not a science and it can be construed very broadly. Wilson and Lululemon can easily say that they made those comments in order to maximize profits -- and the thing is, they could be right! The comments about body type and firm culture could actually increase profits. But even if they didn't, as long as a company claims its underlying intention is to maximize profits, there is little it can do wrong.

But should we be imposing another type of obligation on certain companies that goes beyond the profit maximization mentality? The short answer is yes.

The reality is that some companies, because of their situation (their size, their popularity, their products, etc.), become authorities on certain social issues, and as such actually have the power to mold, skew and build public perception of these issues. These select companies should take into consideration their power to influence consumers, and hence should have an obligation to responsibly make comments and carry out their businesses.

Take first an example of companies that don't have such power. Chik-Fil-A has been criticized for making anti-gay statements publicly. There shouldn't be however an obligation or responsibility on the company to scrutinize their comments on gay rights. These companies are not authorities on civil rights issues. Chik-Fil-A is an authority on fast food and chicken.
Although Lululemon is also not an authority on civil rights, it has arguably become an authority on fitness, fashion and beauty. Given its prevalence in malls, yoga studios, the gym and online, it can be easily seen how Lululemon can persuade and skew public perception of fitness, fashion and beauty. Lululemon can set the standard for what a fit attractive yoga practitioner looks like. It had, after all, the third most retail sales per store in the US in 2012 (Apple and Tiffany & Co. being the other two). It is this power that Lululemon has garnished (albeit a sign of success for the brand) that makes us so rightfully critical and quick to baulk at Wilson's comments and the company's actions.
In effect, companies that wield this type of power create a type of social externality that is not accounted for on their balance sheets. An externality is an economic concept for a cost or benefit that a producer creates but does not necessarily bear or internalize. Socially powerful companies can create social costs or social benefits simply by how they speak or behave publicly, because they have the power to influence public opinion. And these costs or benefits sometimes don't directly have an effect on the profits of the company.

Some argue that the effects of socially powerful companies' comments and actions are sometimes translated into market responses. For example, if a clothing company were to say, "we don't want little people wearing our clothes" we might expect a market backlash that would effectively punish them -- people might boycott their products and the company would lose large amounts of revenue.

But what happened to Lululemon's stock price after Wilson made his comments? As a matter of fact, within about 10 days after Wilson's comments, Lululemon's stock dropped almost 5 percent, but only a week later, it rose to its pre-Wilson comment levels. A simple 10-day drop in prices doesn't seem like an effective type of market discipline.

Lululemon's comments can and likely do cause negative social effects by creating a concept of the ideal fit female body as one that only can fit comfortably into its pants. Many have cited CrossFit advertising as having a positive social effect because of their message that women who are of a muscular build are also sexy. The reality is that much of these effects are not translated into dollars for the companies and hence they don't necessarily care about how their actions affect social issues.

Although trite, it's true: companies that have this power should have a responsibility and duty to use it wisely. Current laws provide no sanction and no means of regulation on the actions and comments of socially powerful companies. As a matter of fact, First Amendment laws exist to protect this exact type of speech from government sanction. Instead, what we need is a type of internal-self regulation of these companies. CEOs, CFOs, employees and other agents of these companies must begin to understand and recognize that their actions effect how we view certain social issues. They should begin to impose on themselves an extra duty to be socially responsible. And therefore, they should be more sensitive and cognizant of how they market, design, produce their products and run their businesses.

Suneal Bed is a graduate of Harvard Law School.