I'm in my second bath of the night, my bath being the only place I can feel somewhat comfortable, this being my third day of suffering from a horrible cold.
This afternoon as I lay prostate on my bed, I pondered why I haven't felt disturbed that my mother has not called me today to ask how I am feeling.  I had just spoken to her the day before, telling her how unwell I felt. This was a novel experience for me, since I've been keening for my mother's love and acknowledgment for most of my childhood and certainly all of my adulthood.
I realized that I did not care if she asked how I was doing, because for the first time in my life, I'm actually taking really good care of myself. Such good care that I finally feel mothered by my own innate good mother who, like Sleeping Beauty has finally awakened after sixty years of slumber.
However, unlike Beauty, I was given the sole task of waking up my good mother self. This has been my life's work, the challenge I have been grappling with for the last forty years. How do I mother myself when I was never shown proper mothering?
So painful was it for me to be left unmothered that I put myself to sleep, allowing addiction to take the place of genuine care. As I healed my lifetime of disordered eating, I began to understand that my underlying addiction was to my mother. I have felt totally captivated in her web of cruelty, unable to wrench myself from the negative pleasure I was receiving by repeating my particular pattern of call and response.
After what felt like a lifetime of therapy and self reflection, I have forgiven my mother for her inability to protect and care for me. I am certain my mother didn't wake up each morning asking herself "Now how can I injure my daughter today?"
I'm not saying she didn't cause me grievous emotional and physical harm, I'm just acknowledging that she did what she did without conscious thought. Should there have been moments of clarity, her impetus to harm was so much bigger than her impetus to heal, that it was impossible for her to stop.
Once I forgave her, I was able to wake up my slumbering inner nurturer and have her take care of my wild beast of a child. For the past three days I have stayed inside my apartment, only venturing out to get supplies and to take my puppy Lucille for a brief walk. I calmed down little Beastie by assuring her that Lucille will be fine without our daily marathon, and that she can feel sad about staying indoors on three consecutive sunny days, but this is the best way to get better.
I've been feeling so proud of myself that I haven't needed to look anywhere else but here, to receive my own blessings and my own congratulatory responses.
"You are such a good girl!" I say to myself on repeat, and guess what? I'm actually beginning to believe that.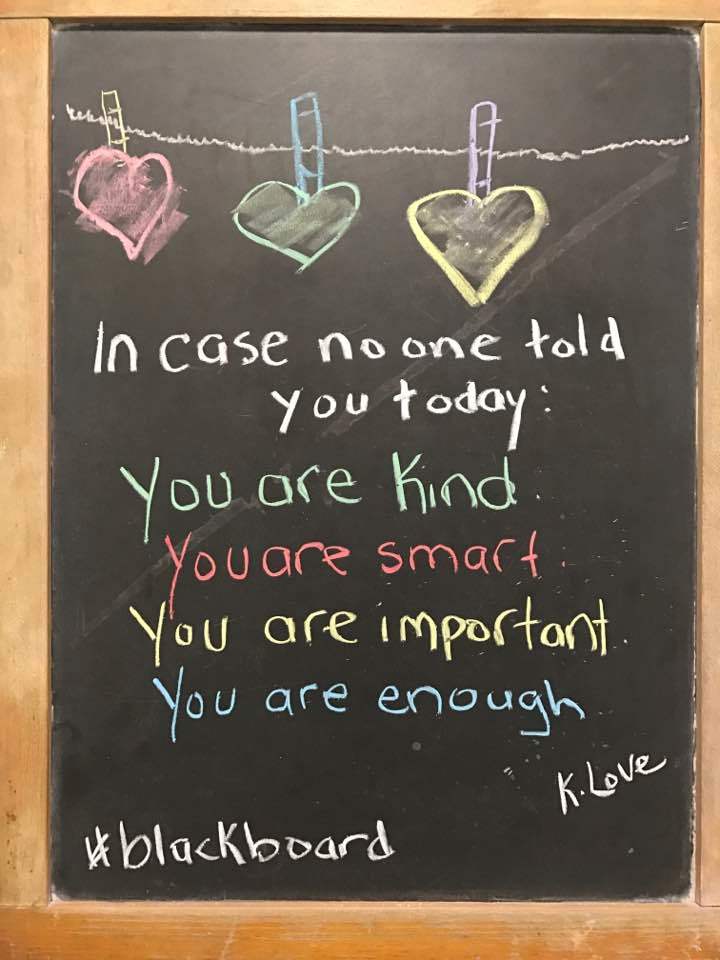 REAL LIFE. REAL NEWS. REAL VOICES.
Help us tell more of the stories that matter from voices that too often remain unheard.
This post was published on the now-closed HuffPost Contributor platform. Contributors control their own work and posted freely to our site. If you need to flag this entry as abusive,
send us an email
.