I am cohabiting here in Montréal with my Mother due to a confluence of events much too complex to write about today, better saved for that proverbial rainy day blog.
Here is my mini explanation:
Years ago in a different time and place I was a practicing Buddhist. When the day arrived for my naming ceremony I felt quite hopeful, as I was attempting to rename myself from my given name of Rhona and my adopted name of Katharine to something else altogether.
I entered the temple and waited patiently for my turn, and hoped the Buddhist Name Goddess would be kind. My teacher gave me a blessing and gave me the name 'Sawjack'. I asked my teacher what my name meant and was told the English translation was 'You reap what you sow'. (This is where you insert that creepy music from the movie 'It' when the clown is about to do something very very bad.) At that time I didn't understand the ramifications of reaping what you sow, today I most definitely do.
I have up until recently chosen to partner with powerful but cruel women. Truth be told, their cruelty turned me on, but only in limited quantities. When they acted according to their character, I demanded that they treat me with kindness instead of cruelty.
"How did that work for you?" You might ask. "Not so well!" I would answer.
So here I am, living in Montreal with my cruel and powerful mother and certainly reaping what I have sowed which to be honest, is mostly manure.
C'est la vie! I have learned a lot and continue to do so. I am one of those irritatingly optimistic people who believe what doesn't kill you makes you stronger.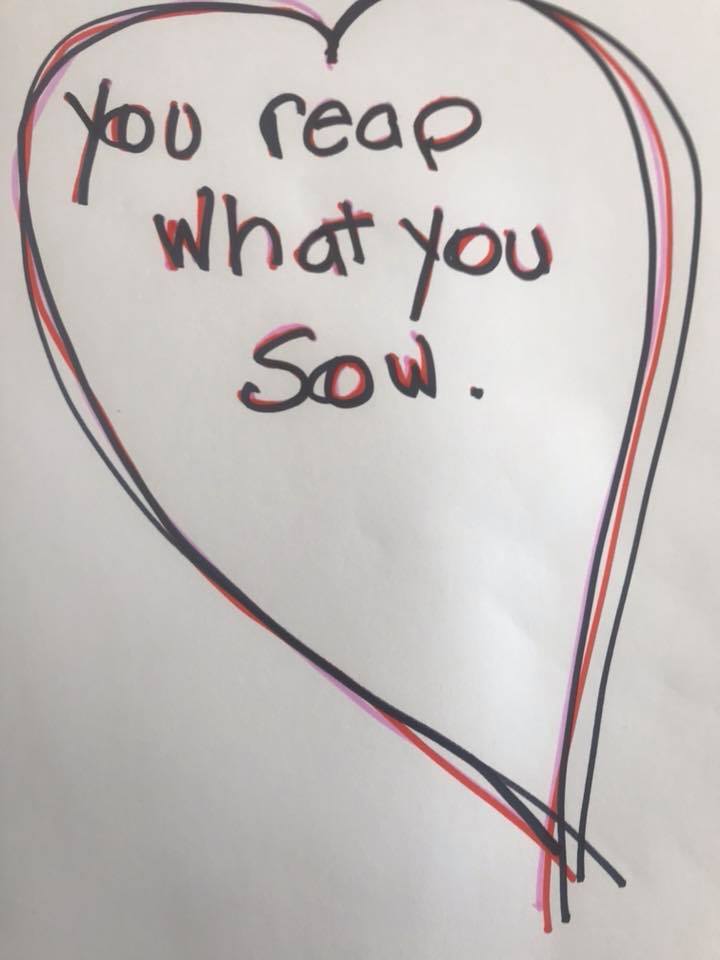 REAL LIFE. REAL NEWS. REAL VOICES.
Help us tell more of the stories that matter from voices that too often remain unheard.
This post was published on the now-closed HuffPost Contributor platform. Contributors control their own work and posted freely to our site. If you need to flag this entry as abusive,
send us an email
.