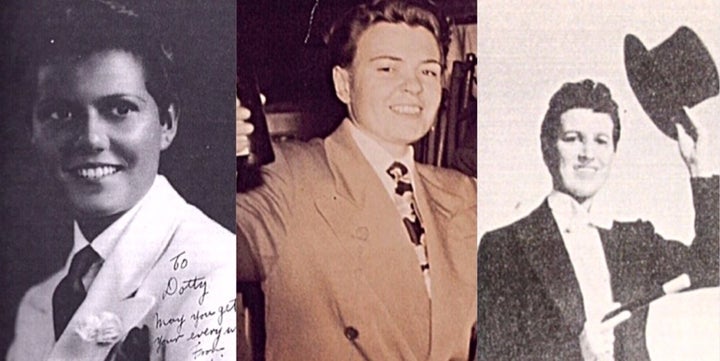 In the '30s and '40s lesbians formed an unusual alliance when they started working for and with the mafia in New York City's Greenwich Village. Back then, dressing in a suit was illegal for women — It could mean the difference between life and death. Butch women were taking real fashion risks and the mafia offered lesbians much-needed protection.
Although it might sound surprising to hear about out lesbians working with and for the mob, there was a time in New York City when all the gay clubs were mafia-run. —Vice
There's always been an attempt to erase women from his-story, but make no mistake, the suffragettes were the first to plant their flag in the Village. The Village was run by lesbians. Working with the mob gave them clout and there was a good amount of money to be made.
Most of the bars in the Village were lesbian...The Village belonged to the gay girls, because the suffragettes had been there first, and they were all queer as pink plates. —Vice
While the mafia used their power to pay off the cops, lesbians in the Village found their own brand of power. Many performed as drag kings, dressed to the nines in suits and ties. They put together acts that included a variety of talents. They worked the biggest drag shows in town, and were some of America's first drag superstars. Drag was appealing — it meant cash and freedom. Coming out of the Depression, lesbians in Greenwich Village were living it up, buying cars and spending like there was no tomorrow.
"It was mafia bosses who founded hot spots, from the famed Stonewall Inn to the lesbian haunt the Howdy Club to the 181 Club." —"New York Post"
Off stage, women who broke the dress code oozed with style and sex appeal. Their hair, sleek and daring. Their style choices, undeniably seductive. Women never needed men to tell us what was sexy— We already knew.
You would think that for gay girls, working for the mafia would be some kind of scourge, but it was the greatest thing that ever happened to them. If they got together, that's all they talked about! —historian Lisa Davis, Vice
Blackie Dennis, Gail Williams and Buddy Kent were just a few of the women working with the mafia at that time. Dennis was one of the "most important erotica pioneers" according to Paper Magazine's top 10. They were all trailblazers at the heart of a movement that railed against conventional style norms.
It's really fun to come across a gender-bending icon's name in court documents against a mob boss wherein the witness is being questioned for moral character because they may have had perverted lesbian sex...what a nightmarish attitude this country had about woman-on-woman goodness... —Paper Magazine
Meanwhile, uptown in Harlem, Gladys Bentley, was rising to stardom during the Harlem Renaissance. In times of racial segregation, being the only out black lesbian performer was extraordinarily brave. She belted out tunes in a suit and top hat. She paved the way for other black lesbian performers, like the legendary drag king Stormé DeLarverie, "the gay community's Rosa Parks," who would land in the Village years later, and someday throw the first punch that incited the Stonewall revolution.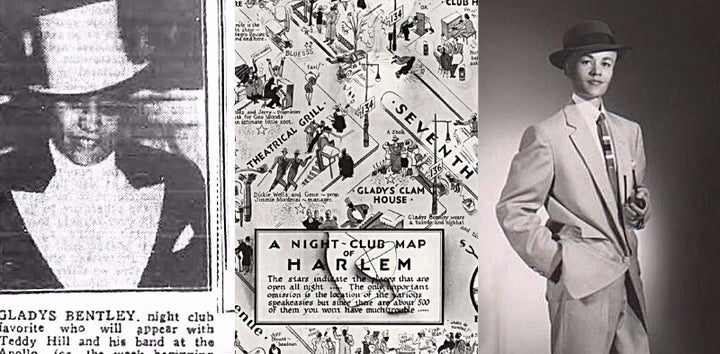 In those days women were expected to get married and stay at home. Women had to ask their husbands for permission to open a credit card. If a woman was permitted to work, she had very few options. During an extremely sexist time in female history, lesbians dared to defy the oppressive patriarchal invention of what a woman should look like.
Buddy Kent said the mafia was very good to the gay girls. They were coming out of the Depression, they had nothing, and being gay—dressing up in your little trousers and suit — you could easily get yourself murdered. —historian Lisa Davis, Vice
"Cross-dressing" was against the law, and butch women broke this law both on and off the stage— For them dressing in a suit was a style, not a performance. Lesbians were constantly bombarded with psychological warfare— Butch women were accused of wanting to be men, and femme women were grilled for wanting to be with women that "looked like men." The outside world demanded black and white.
Lesbians were profoundly misunderstood. Equating womanhood with femininity is about as sexist as it gets. What the outside didn't seem to comprehend was that the allure was (and always has been) in the unwrapping. We all have types, but lesbians are compelled by what female heaven awaits beneath. While style and confidence certainly catch the eye, lesbians are biologically driven creatures—scent, taste, sound and female pheromones—a same-sex magnetic pull. Equating femininity with a particular style was (and still is) damaging to womanhood.
These women were brave, loyal, protective, strong and bold— They were the epitome of feminine beauty wrapped in a Brooks Brothers suit.
Our culture has been buried and rewritten throughout history by a male-dominated media perpetuating a sexist and rigid idea of womanhood. TV continually tries to recreate lesbians into something more palatable to the masses. The archetypal butch stereotype remains a punchline. The pioneers were so much more. They were the protectors and the founders. Sexy and determined. They didn't just pull on clothes, they put on armor. There's a fundamental lesson to be recaptured from the past: Women in tailored suits are often warriors— and those warriors are often the best that womankind has to offer.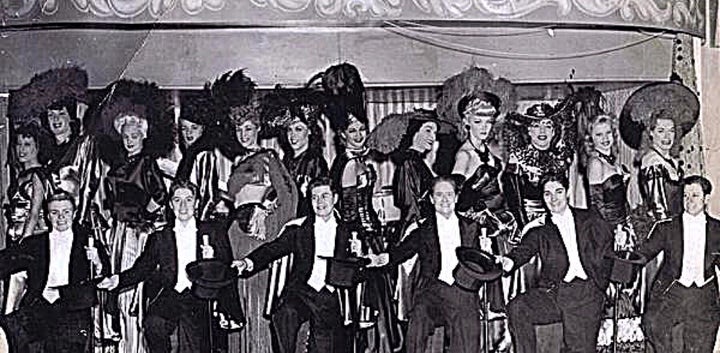 *This article was edited to include correction links & additional clarification of butch style vs drag performance
Support HuffPost
Every Voice Matters
Popular in the Community