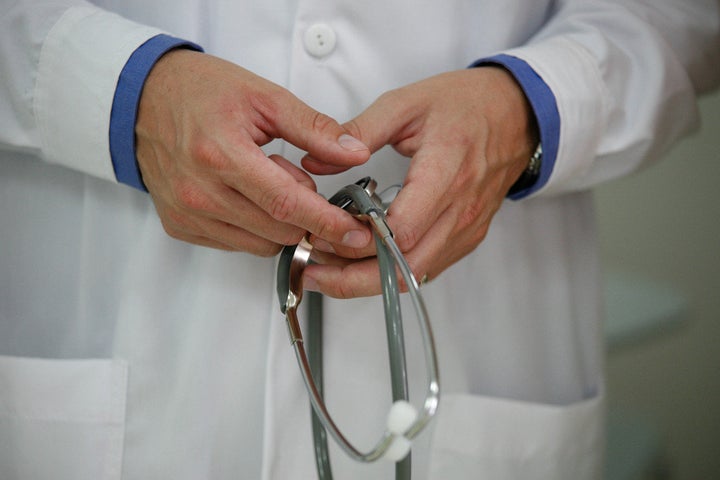 Everyone dreads hearing, "You have cancer." Suddenly, the world seems to have stopped spinning. Yes, you are overwhelmed, but you have to make some quick decisions about treatment and hospitals and doctors. Those decisions will affect your life, and they are far from simple. If you think of it as a journey, imagine yourself standing at a fork in the road, only in this case there are three different roads branching in front of you.
Most people think they will immediately set out on the road that leads to the "best" team of health-care providers, oncologists, surgeons, etc. We'll call that the right road. However, if you are lesbian, gay, bisexual or transgender, you don't take that first step so fast. What if the "best" surgeon is transphobic or refuses to honor your relationship with your partner? You may decide to take a different route to find your treatment team.
Let's imagine that the middle road is the one lined with LGBT-culturally-competent providers. Yes, this is often a separate road. Remember that cultural competence is more than just accepting your gender identity and sexual orientation. It means that your provider understands how cancer affects you, recognizes that LGBT people often create families that are invisible or not legally sanctioned, and can answer questions about the impact of cancer on LGBT sexuality.
Wait, there is still one more road to consider: the one lined with facilities and practitioners who take your insurance. You can't choose a facility or providers that your health insurance won't cover or that you'll have to pay out of pocket, which is impossible for most of us. LGBT people are less likely to have health insurance than the general public, with transgender people having the lowest rates of all. And if you have no insurance, you have no choice. You will get your treatment at the municipal hospital.
This is the dilemma many LGBT people face when they are first diagnosed with cancer. It's like Sophie's choice; you need all the roads but must choose just one. Yes, it should be simple; there should only be one road, where all the "best" providers are culturally competent and accept your insurance. We are just not there yet.
So what happens in real life? LGBT cancer patients make a variety of decisions. Last week a cancer survivor called to tell me about her experience with her oncologists. She started by choosing a highly recommended physician in her area and bravely announced in the consultation that she was a lesbian. She asked the doctor to make a note of it in her chart so that all future providers would know not to ask about her husband but to ask about her partner. The doctor refused, saying the often-heard, "I treat all my patients the same, and I don't think that information belongs in a chart." Ultimately, the patient left. She now drives two and a half hours each way to see a new oncologist. She is thinking of moving.
Even those people who are generally comfortable being LGBT may be more guarded and fearful when they have a life-threatening illness such as cancer. This was true for another lesbian I know. She chose the "best" cancer treatment center in her city, but feeling that her very life was dependent on the good will of her oncologist, she never came out. She was living with her partner, but she showed up to every appointment, every chemotherapy treatment, alone.
A gay man I know with prostate cancer was too afraid to ask his doctor if it was OK for him to engage in anal receptive sex. His oncologist assumed that he was heterosexual and simply assured him that, after treatment, he would probably be able to maintain an erection strong enough for intercourse. The man simply nodded his head and left, not knowing what to do.
The National LGBT Cancer Network wants to create a better map so that future LGBT people who are diagnosed with cancer can make the best treatment decisions. With the help of the Palette Fund, we are developing a database of providers who are both highly skilled and culturally competent. We are knee-deep in our research already.
Now, we need your input. We want the database to include the collective wisdom of all the LGBT survivors who bravely traveled these roads before. Write to us at staff@cancer-network.org, and tell us about an LGBT cancer support group in your area, the great hospital where you work, or an incredible doctor, nurse, P.A., or social worker who treated you. You don't have to know everything. We will follow up and do the research, making sure that they meet our strict criteria for inclusion and find out what insurance they take. Together we can make the journey easier for those who follow.
REAL LIFE. REAL NEWS. REAL VOICES.
Help us tell more of the stories that matter from voices that too often remain unheard.