 I'm not afraid to say, and I say it with zero ego, but when it comes to the dreams of those who choose a life of creating for film, television and theater, I want to change the world. -- RB, Founder and CEO, Stage 32
It's tough to make a living as a creative. Anyone who has put serious effort into being a professional writer, musician, filmmaker, artist or fashion designer knows that success depends on far more than just talent. It's also about hardcore networking topped off with a hefty dose of serendipity -- meeting the right people in the right place at the right time to put together projects that actually happen.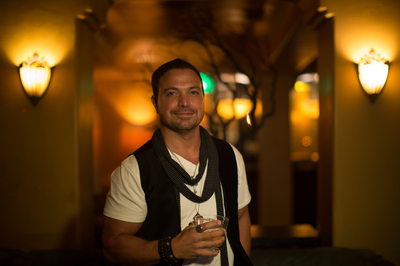 Richard "RB" Botto, founder and CEO of Stage 32, knows all about the obstacles to creative success from personal experience. He spent years working as an actor in New York City, and then moved to Los Angeles to pursue screenwriting and producing. During this time, he met numerous "enormously gifted" people from the film, television and theater disciplines. But while they had the dreams and passion necessary to succeed, many lacked the contacts or, in some cases, access to educational opportunities that could have helped them further their craft. So they ended up quitting the game.
"It was hard to watch," RB said. "It wasn't a matter of lacking talent or the competiveness needed to survive, but one of access and resources."
Being a creative entrepreneur himself, RB decided to take matters into his own hands. He didn't see any sites or social networks where the potential for success was equal to the time investment required. In his opinion, the all-inclusive social networks like Facebook -- at least as far as they relate to people working in film, television and theater -- are too much of a time suck. The business social networks like LinkedIn, on the other hand, cater primarily to white-collar workers in traditional careers. For a creative looking to find work, land representation, launch or raise funds for a project, or simply operate inside a network where he or she can make career-altering connections, RB found nothing. So he decided to create one.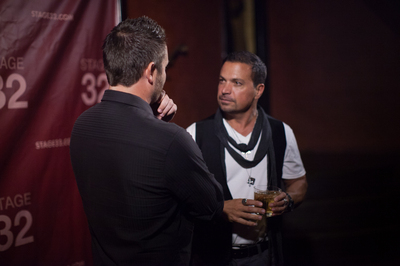 Stage 32 is a free social network where members can search for people or projects of interest, ask questions and learn via a forum, take online classes to advance their skills, and exchange best practices. They can also post or look for specific jobs. The goal of the site is to lower the barriers to entry into creative careers and encourage people to pursue their passions. In less than three years, the company has experienced organic growth resulting in over 325,000 active members from all over the word. It is also profitable without any outside investment. "We've basically crowdsourced the community, which is one reason I believe the atmosphere to be so overwhelmingly positive," RB explained.
RB's success with Stage 32 isn't quite so surprising when you find out than in addition to his creative career, he's also been a successful entrepreneur several times over. In the early days of the World Wide Web, he ran an Internet consulting company, working for 12 of the top 50 most trafficked sites on the web. Later, he sat at the forefront of e-commerce, developing one of the first affiliate tracking programs on the Internet.
In 2000, RB founded and launched RAZOR magazine, a national men's lifestyle publication that played in the same arena as Maxim, GQ and Esquire. At different times, he served as the magazine's publisher and editor, publishing the works of amazing writers including David Mamet, James Carville and Mark Cuban. Their readership peaked at over 1.5 million.
Although his two career paths might seem quite disparate to an outsider, RB feels that entrepreneurship and his creative pursuits actually have a lot in common. He said, "I find the plotting, planning and shaping of a business to be very similar to writing a screenplay. You spit out every idea that comes to mind, push those ideas to the limits, and then slowly but deliberately begin whittling them down until suddenly the narrative goes from making a bit of sense to making all kinds of sense."
As far as Stage 32 goes, RB gets excited every day about how much the social network is helping creative people find success through access to networking, resources and educational opportunities. "I've been moved to tears by some of the stories," he says. "It's beyond humbling. Everyone on our staff truly wants to give every single person who joins the network the absolute best chance to succeed. We've changed the lives of tens of thousands so far. We wake up each morning with the intent to change more."
When I asked RB what advice he has for aspiring entrepreneurs and those on the creative path, he replied, "You're going to get punched up against the ropes. Don't hit the mat; punch back. Keep fighting, pushing, until you find a way through. Failings and disappointments are part of the game and if you understand that, you've won more than half the battle."
Photo Credit: Scott Cronan Photography
Popular in the Community