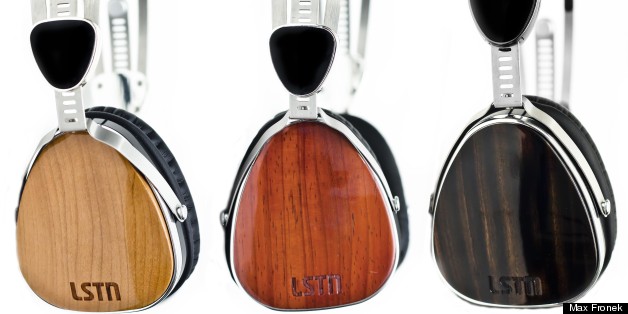 I jumped for joy when my friend and serial entrepreneur Joe Huff and his co-founder Bridget Hilton told me about their latest project. LSTN headphones are ridiculously sexy, made of wood rather than plastic, which seems so obvious and intuitive for a music product. Plus for every pair sold, a child gets the gift of hearing -- so the company has a social conscience, as well.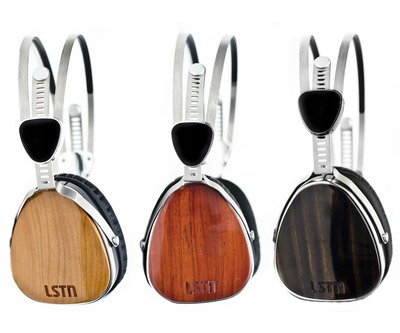 Hilton first had the idea for LSTN a year ago. Originally from Flint, Michigan, Bridget moved to California in 2007 while working in the music industry for a major record label. But after a time, she felt called to continue to pursue her passion for music while also helping heal the world. "I immediately thought of giving back through the gift of hearing, because as a music lover, losing my hearing would be the worst thing that could happen to me," she said.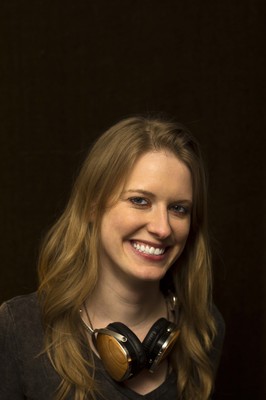 Bridget wanted the headphones to be made from wood. After looking at her favorite instruments -- guitars, a piano, and a violin -- she thought, "Why are these amazing instruments made of wood, but headphones aren't?" Hence LSTN headphones were born.
Joe and Bridget connected through a mutual friend who knew of Joe's passion for saving the world. The founder of This Shirt Helps, Joe spent years creating products like comfy and stylish tees, which support causes that help animals, the environment, poverty, and disaster relief.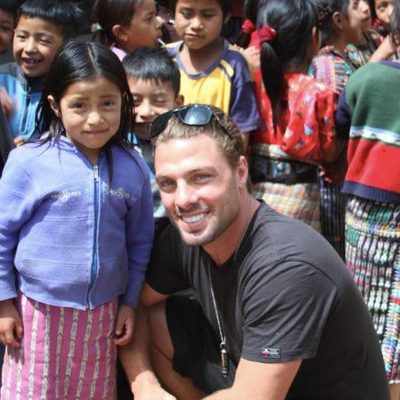 Joe thought LSTN was interesting because he enjoyed finding ways to make social enterprise cool. "What could be cooler than music?" he said. "Everyone understands music. Everyone is passionate about it. And hearing loss is a global issue. I couldn't think of anything better than music to tell the story of hearing loss."
To deliver hearing aids, LSTN has partnered with the Starkey Hearing Foundation based in Minnesota. Joe said, "The charity: water of hearing, this amazing organization has names like Richard Branson and Bill Clinton behind them. They may be the biggest hearing-related NGO in the world." Starkey already has given away over one million hearing aids in more than 120 countries worldwide, including the U.S.
With their socially conscious one-for-one model, LSTN is hoping to appeal to "anyone who cares about having an excellent product that does something good for the world -- from a 50 year-old punk rocker to a 35 year-old soccer mom to a 15 year-old high school student," said Joe.
Joe and Bridget had a lot of fun designing their product. Bridget explained, "We wanted something inspired by vintage California culture that would transcend trends, as opposed to something that would wear out quickly or wouldn't be cool in a couple of years." And since LSTN headphones are made from wood, each pair is unique in both look and sound, just like wooden musical instruments.
I asked Bridget and Joe what it means to them to live the Life Out Loud. Bridget responded, "I always tell people they must follow their dreams. It doesn't make sense not to. I've taken the three things I'm most passionate about -- music, the outdoors, and giving back -- and combined them in my career. So I never feel like I am working."
Although Bridget admits that it was scary to quit her job and not know how she was going to make money or pay rent for a while, she feels strongly that if you're passionate and have a plan, you can make anything a reality.
Joe replied, "Someone told me way back when, 'Show me your friends, and I'll show you your future.' So first, surround yourself with people who are doing what they love, pursuing their passions.
"Second, ask yourself, 'How do I measure success? LSTN has a great product and a terrific mission. I measure our success by how many people we inspire and the difference we can make in the world. If you want to live the Life Out Loud, do something that inspires people. That will make all the difference in your life."

Photo credits: Max Fronek
Calling all HuffPost superfans!
Sign up for membership to become a founding member and help shape HuffPost's next chapter