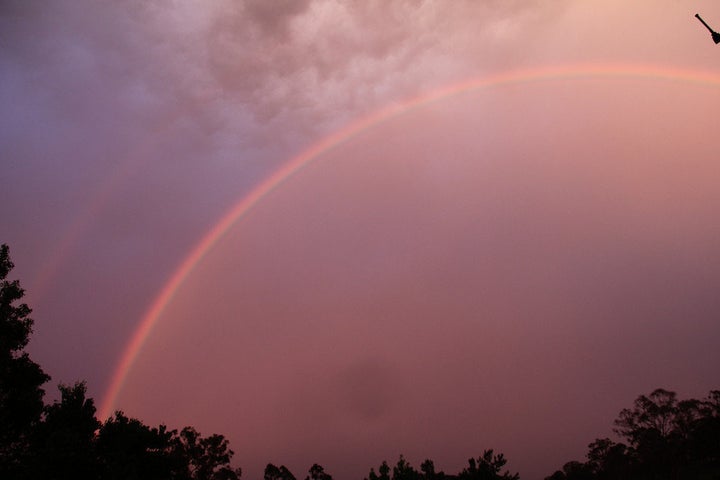 "The most important thing in life is being true to myself and the art I'm making. When that happens, it's a good thing that makes me smile," says petite, pale-skinned, wide-eyed Meganne Stepka. The Cleveland-born and based musician of the band Glass Audrey looks and sounds like a fairy princess. Her airy voice and the group's ethereal melodies combine to make spine-tingling music.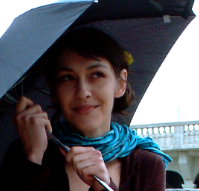 "I always see the dichotomies of my situation and within myself," Meganne said when we spoke. "Perhaps that comes from my childhood. I had two families of very different socio-economic status." Meganne's parents divorced when she was two years old. During the week, she would live with her mother, who worked a couple of part time jobs. They existed on a tight budget. On weekends, she would go to her father's house. He had no trouble making ends meet. Meganne said, "My childhood taught me that dreams matter more than money."
Meganne didn't discover her love of music until her freshman year of high school, when an English teacher named Erica Tingler changed her life. "Going to her class didn't feel like you were in school," Meganne explained. "Miss Tingler asked us to think about who we wanted to be in the world. She helped me find my own voice."
Miss Tingler encouraged her students to write poetry as songs, and also to listen to music at a 24-hour coffee shop in Cleveland called Common Grounds. At 14, Meganne picked up a guitar and began teaching herself to play. Over the next few months, the coffee house owner, Veronica, became a mentor to Meganne and the other "discontent teenagers" who hung out there. Veronica told Meganne that she had real talent and ought to consider a career as a musician. For the next few years, however, Meganne went through a period of "teenage craziness" in which she strayed from her music.
In her early 20s, Meganne got serious about her career. She started working with her current partner in Glass Audrey, Michael Roberts, and the two began performing around Cleveland. Over time, they taught themselves how to record and refine their music with basic home computers and a couple of hundred bucks worth of software and equipment. They released their first album, Little Waves, on September 1, 2010.
I asked Meganne what it means to her to live the life out loud. She answered, "So much struggle comes from trying to be what we think other people want us to be. We'd all be happier if we followed our passions."
And yet Meganne readily admits that following one's passion can often be a struggle, too. There are times when she feels blocked creatively and just has to let it be. "I think, 'I'm in this rut for a reason!'" At other times, she feels overwhelmed with doubt about the quality or value of the music she and her partner have created. "The scariest moment is not a place in time, but rather a place in the mind that you go to from time to time. When you start thinking, 'Should I be doing something else that is more profitable or traditional?' But you have to have faith that you will get where you need to go."
Glass Audrey's first album, Little Waves, echoes that theme. Meganne said, "It's about that moment when you stop being afraid of the what if's and start living the life you want to lead. The mind lets go and the body goes with it. You take that first step towards your dream, and every step after that is much easier."
You can download Little Waves here. Even better, if you're at South by Southwest in Austin this week, you can hear Meganne in her solo state representing herself, her new solo album, and her band Glass Audrey. Meganne performs live Wednesday, Thursday, Friday, and Saturday from 10pm-2am; Thursday, Friday, and Saturday from 10am-2pm; and Friday and Saturday from 3:30pm-7:45pm. All shows will be held at the Embassy Suites in Austin, in the Topaz, Palmwood, or Presidential Suites.
For those of us who can't make it to the show, here is the video for Glass Audrey's song, "A Light in the Distance."
Photo credit: David Kay Kraska
REAL LIFE. REAL NEWS. REAL VOICES.
Help us tell more of the stories that matter from voices that too often remain unheard.