Hillary Clinton made history by becoming the first woman to ever be a major American political party's presidential nominee.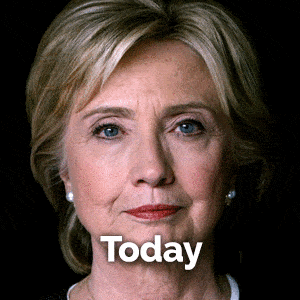 Her road to the nomination was a long one.
In her youth, she campaigned for Republicans, then became a Democrat in college. She spent years practicing law, then became First Lady of Arkansas - and later the United States - as her husband, Bill Clinton, became a national political figure in the 1980s and 1990s.
Like all of us, her life history is full of the good, the bad, the ugly, and the beautiful.
This is why Data4America brings you Lifemap - the non-partisan history of politicians, influencers, and policy in 100 characters or less.
Lifemap aims to simplify the circuitous paths of lives like Hillary Clinton's into straightforward, easily digestible, and social media-friendly education.
Lifemap is written, edited, and published by Data4America, an educational non-profit dedicated to bringing data science and data visualization to the understanding of politics. You can help support our work with a tax-deductible donation.
React, share, and let us know what you think - we look forward to hearing from you.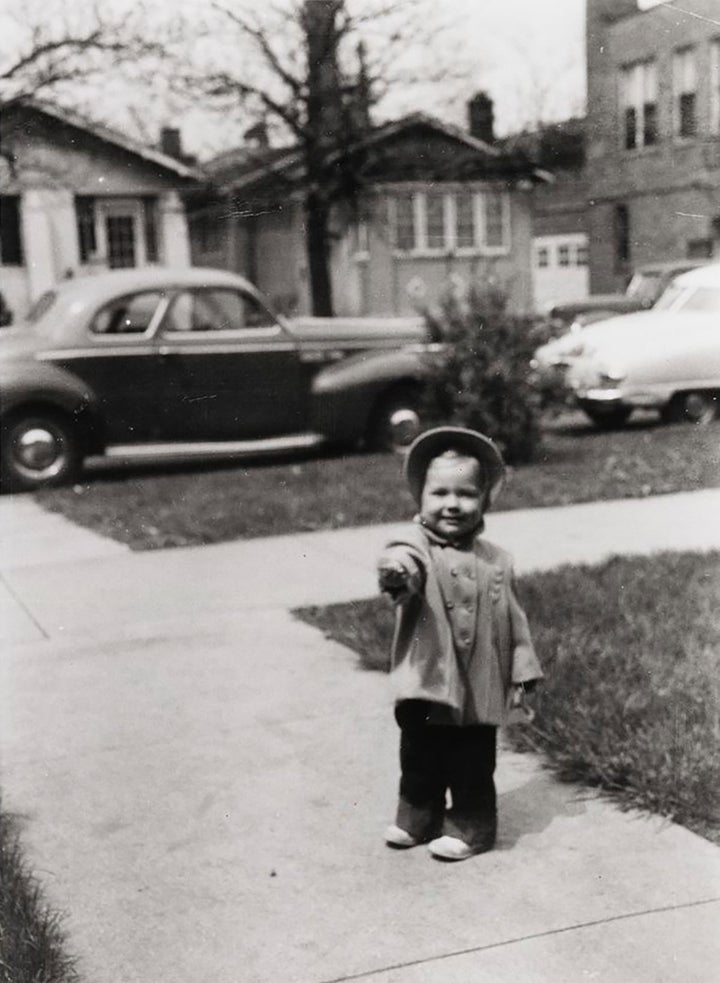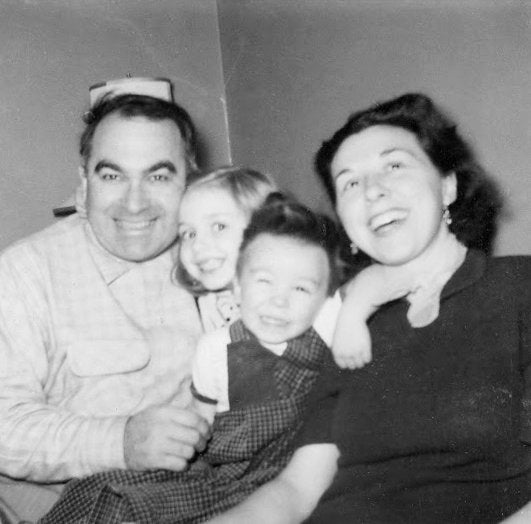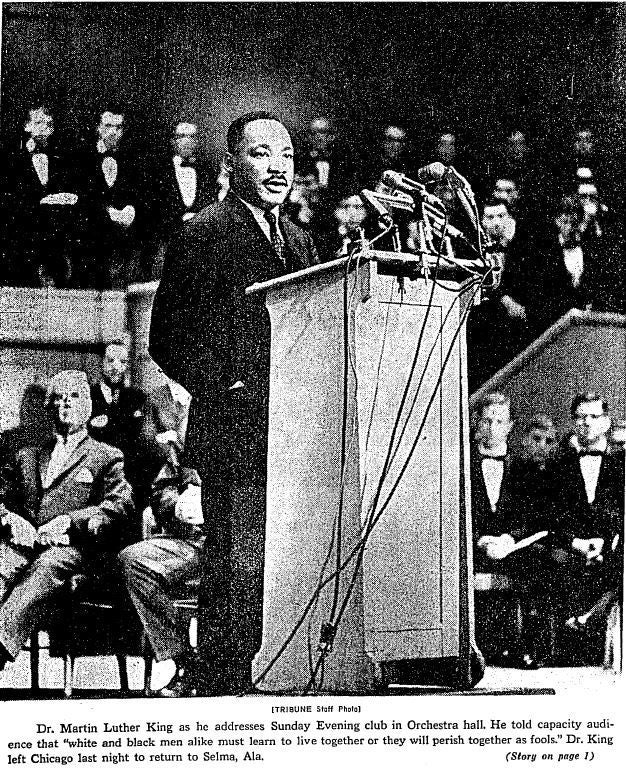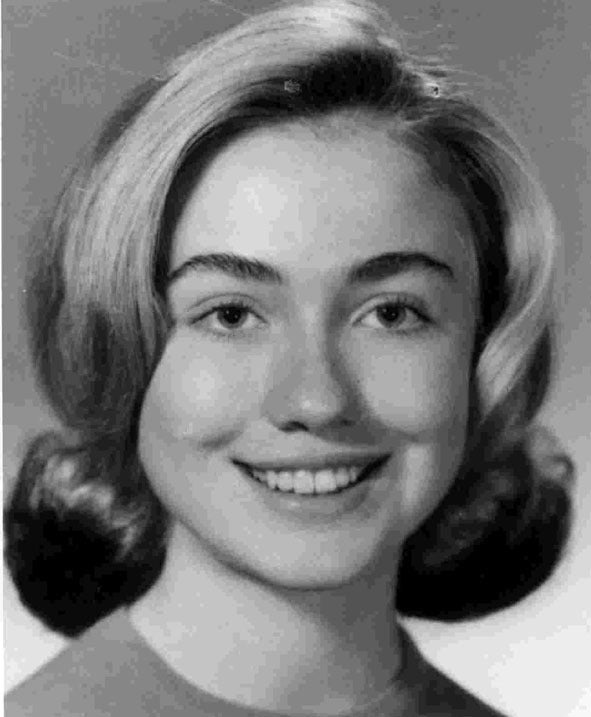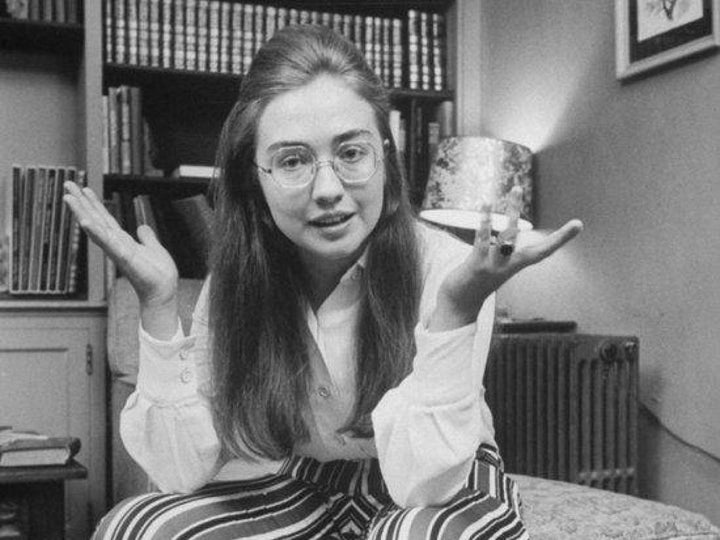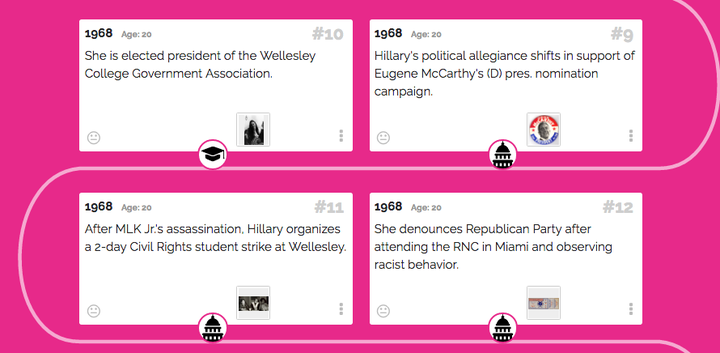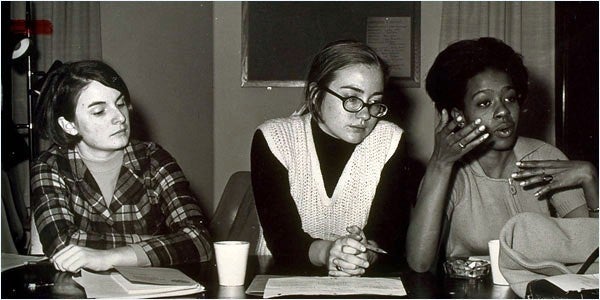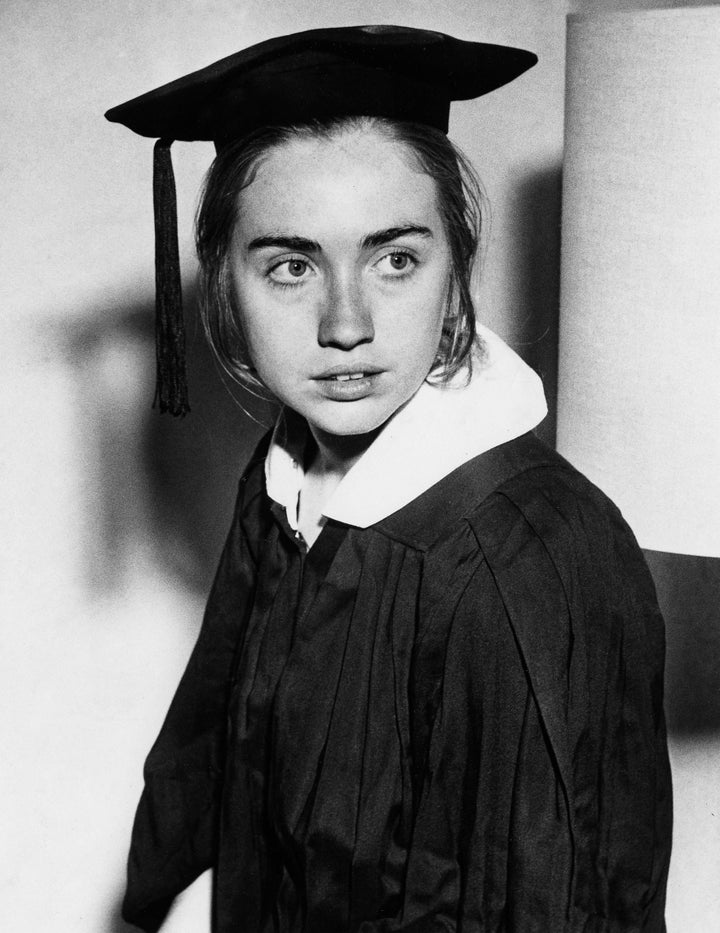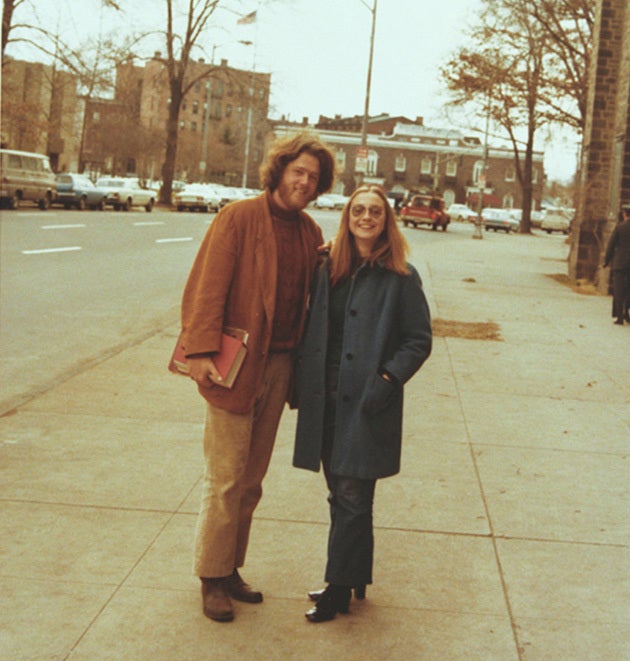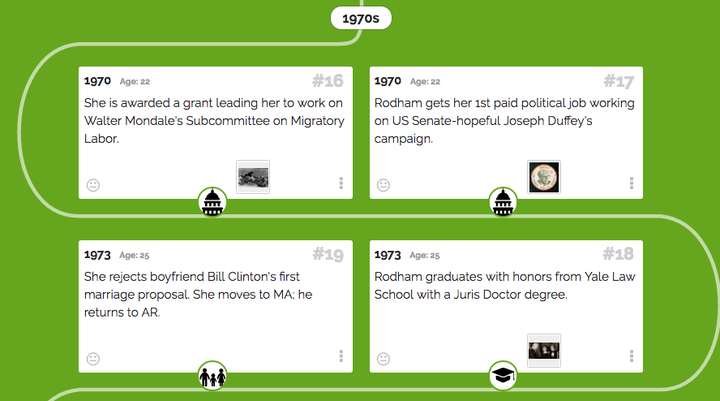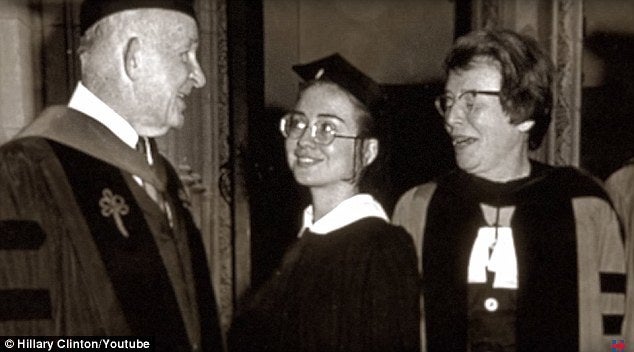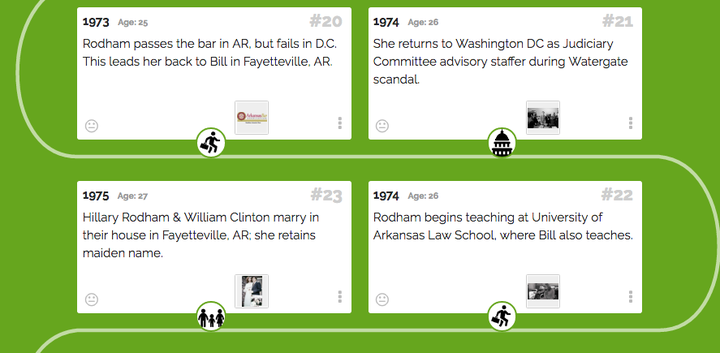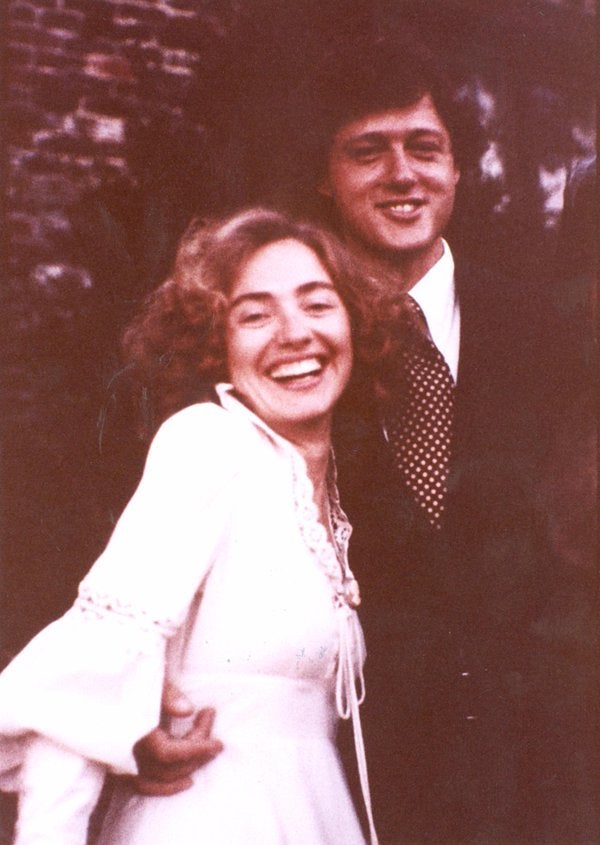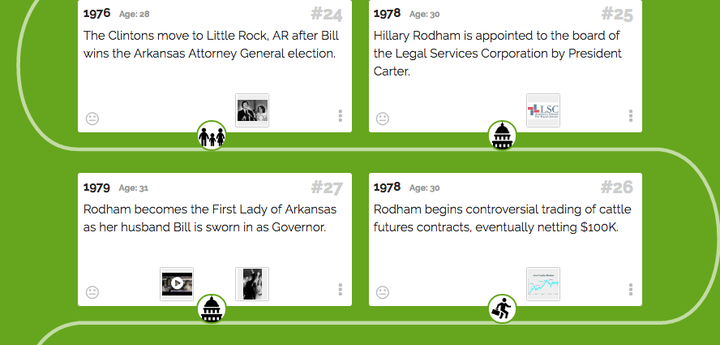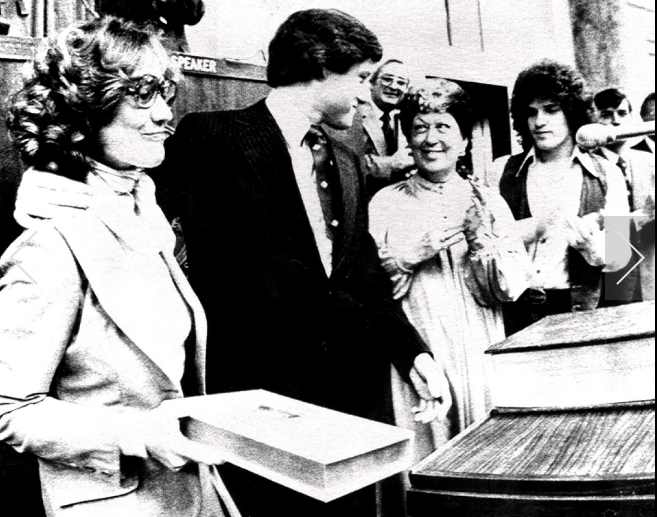 In the 1980s, as First Lady of Arkansas, Hillary begins pursuing initiatives for children and making major business moves.
She also begins using the Rodham-Clinton as Clinton gains increasing political momentum.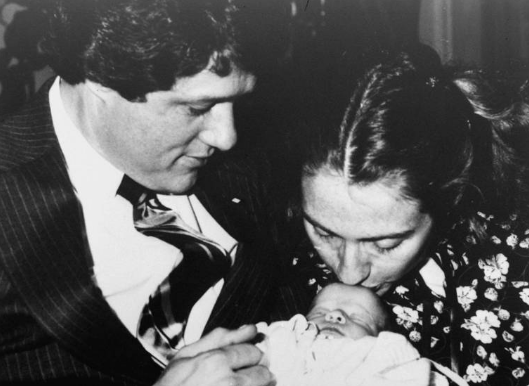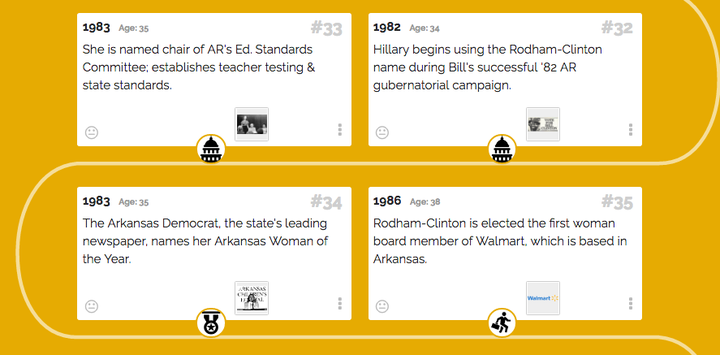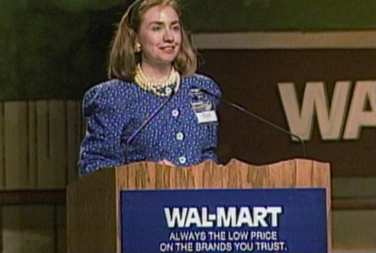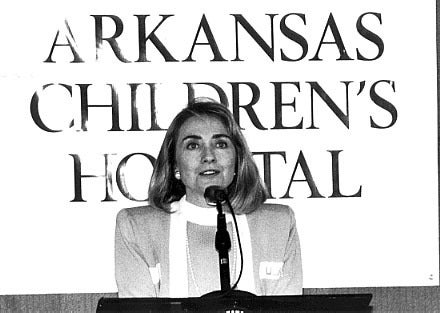 In the 1990s, Hillary Rodham-Clinton becomes First Lady Hillary Clinton as her husband Bill serves two terms as president from 1993-2001.
She pursues a number of initiatives, including an early version of healthcare reform, with mixed success, and the family weathers a major scandal when Bill is impeached.

Age: 44, 1992, She delivers a commencement speech to the graduating class at her alma mater, Wellesley College.

Age: 45, 1993, She becomes the First Lady of the US when Bill is sworn in as President.

Age: 48, 1996, She is the 1st First Lady ever subpoenaed, but Whitewater case is dropped for insufficient evidence.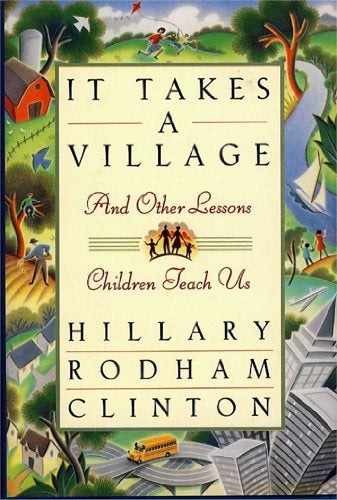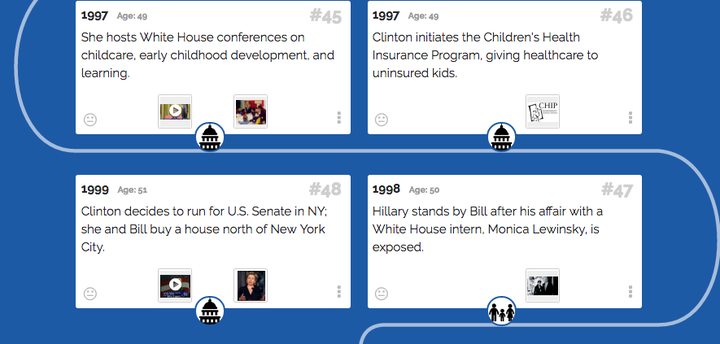 Age: 50, 1998, Hillary stands by Bill after his affair with a White House intern, Monica Lewinsky, is exposed.

Age: 52, 2000, Clinton wins US Senate election in New York (55% to 43%) despite criticism of carpetbagging.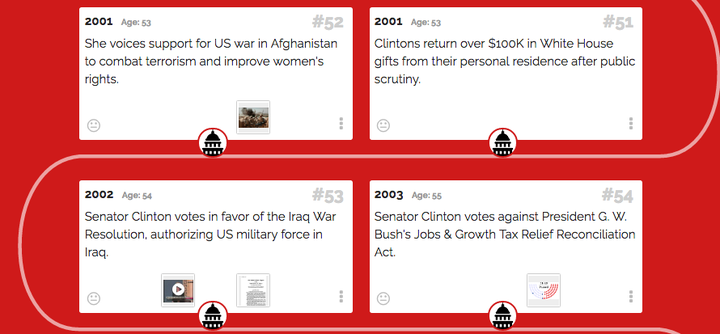 Age: 54, 2002, Senator Clinton votes in favor of the Iraq War Resolution, authorizing US military force in Iraq.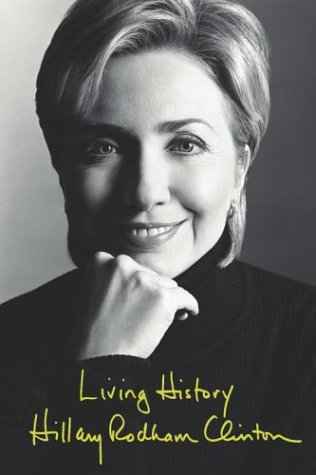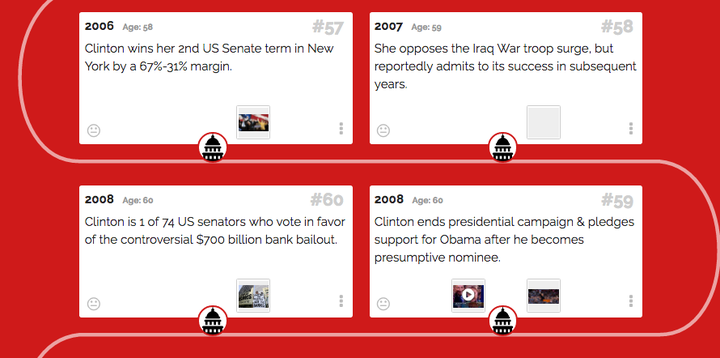 Age: 60, 2008, Clinton ends presidential campaign & pledges support for Obama after he becomes presumptive nominee.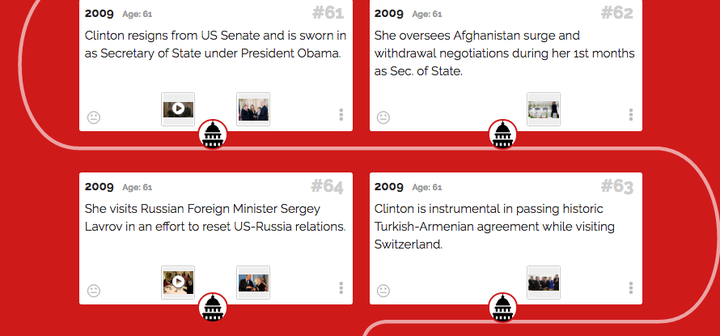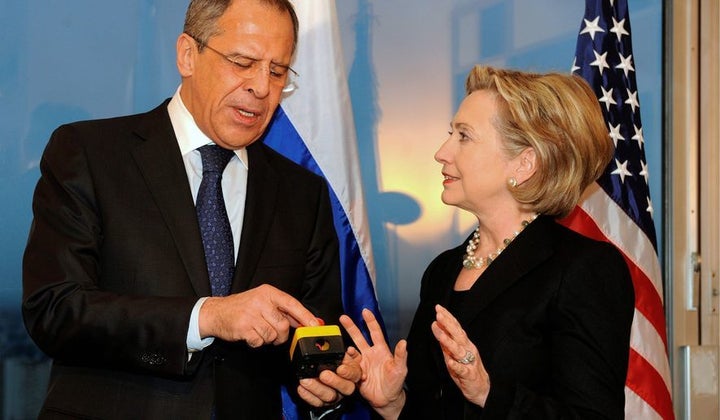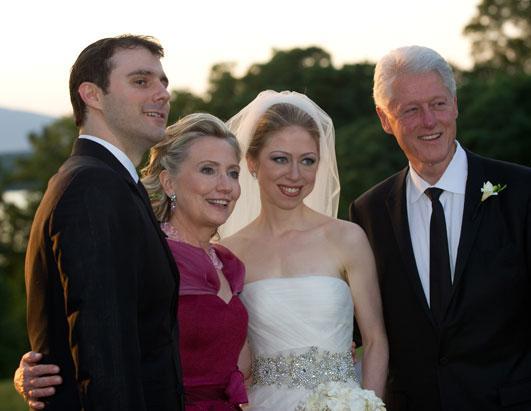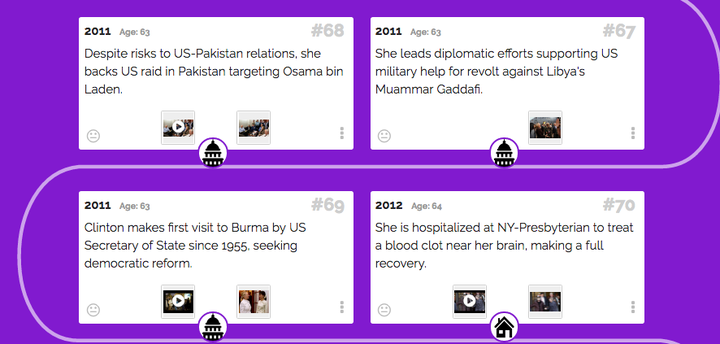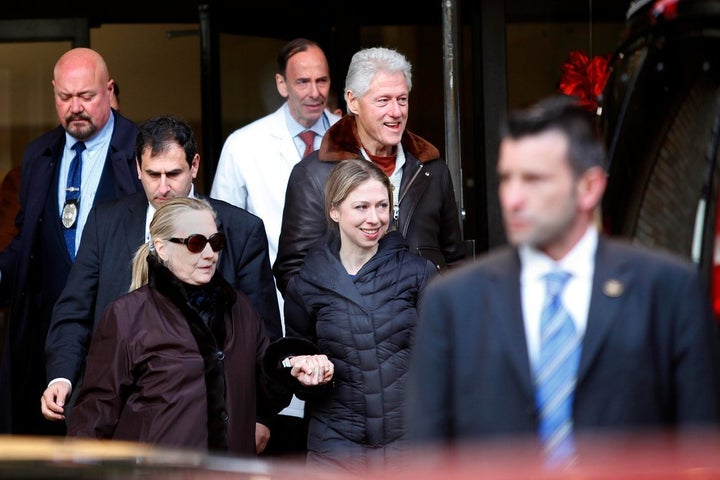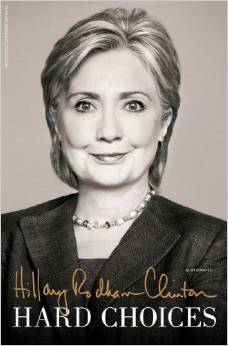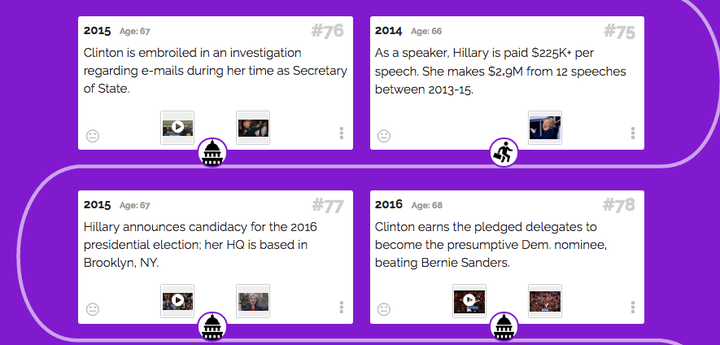 Age: 67, 2015, Hillary announces candidacy for the 2016 presidential election; her HQ is based in Brooklyn, NY.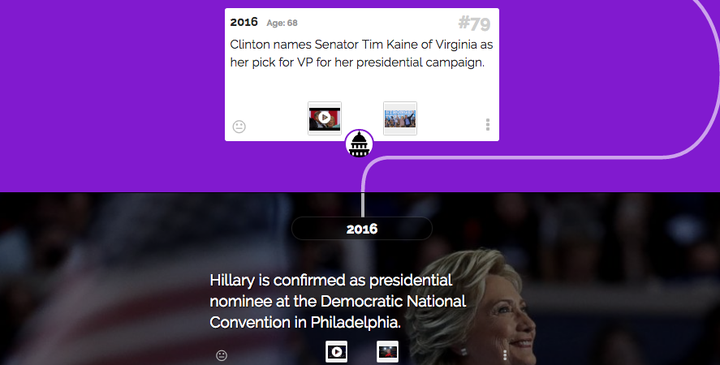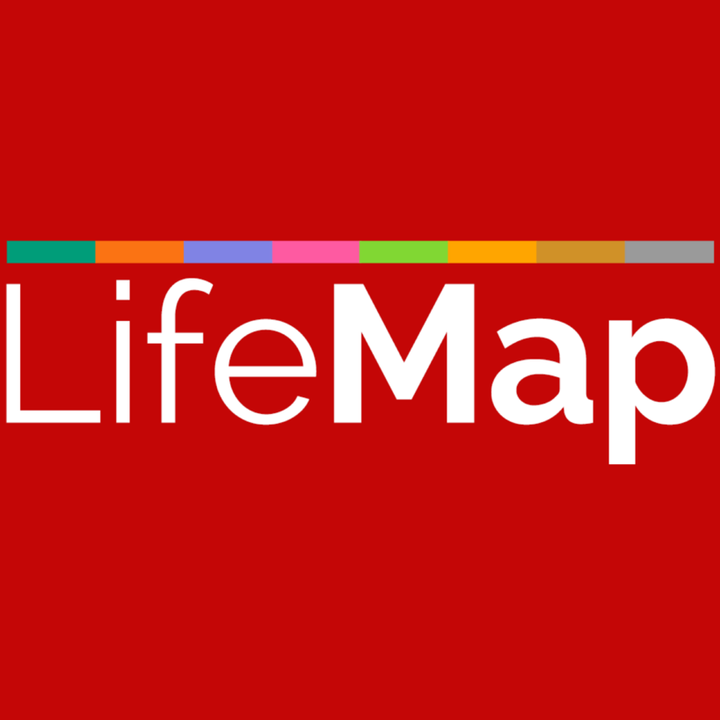 Support HuffPost
The Stakes Have Never Been Higher
Popular in the Community