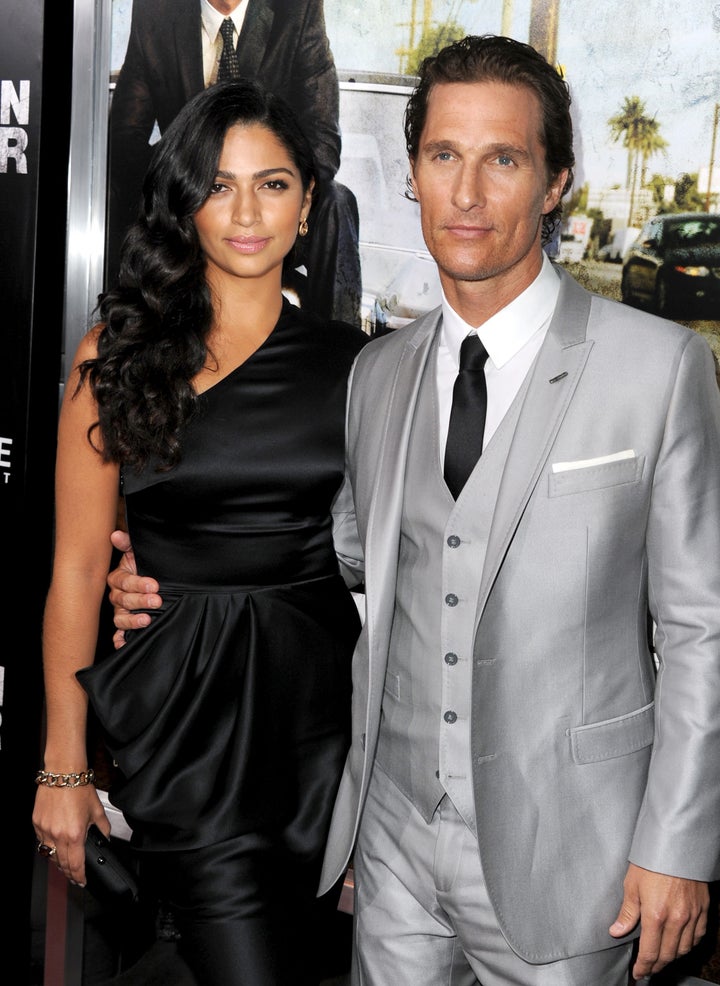 There is a moment in the film The Lincoln Lawyer when a desperate Mickey Haller, played perfectly by Matthew McConaughey, catches a much-needed break on a case and says, "I just got lucky."
I think I know how Haller feels in that moment. For The Lincoln Lawyer it has been a ten-year journey from inspiration to book to film and the miles along the way have been replete with serendipity and good luck.
Ten years ago next month I went to the opening day of another forgetful Los Angeles Dodgers baseball season. By happenstance I was seated next to David Ogden, who was a friend of a friend. It was spring. The Dodgers hadn't lost a game yet and there was still hope for our baseball heroes. It was a sunny afternoon and we weren't at work. We were happy men watching the game we grew up with. Between pitches, we talked. Who are you, where do you live, what do you do? He said he was a lawyer who handled criminal defense. I asked where his office was.
It was a full house that day. There were no empty seats I could move to in order to distance myself from this lawyer who worked out of his car. I was stuck with the guy.
But David understood what I was thinking and was quick to dispel my first impression. He said I don't work out of the car because I'm a failed lawyer. I work out of the car because it is the best way to do it.
I stayed till the end of the game, a rarity at Dodger Stadium. Through the innings David told me how he did it and why he did it. He had a client do the driving, working off his legal fees. This gave David the freedom to read and write and prepare. There are 40 courthouses in L.A. County and having a mobile office made any case and any client accessible. Have case, will travel. He should've put that on his business card.
I don't remember who the Dodgers played or what the final score was. I just remember leaving the stadium knowing I had an idea that could go the distance. One of the most important tasks I face as a writer is knowing what can go the distance. Knowing which character I can live with and what story can be sustained for 400 pages and the year it takes to write them.
This time I felt no doubt. It was like lightning had struck or I had caught a home run ball hit into the stands. A lawyer who worked out of the back seat of his car. Not because he was a bad lawyer, but because he was good at it. And because he was smart enough to realize this was the way to do it. In a place wrapped in freeways and existing below a mile thick layer of smog, it seemed to be the quintessential L.A. story. It could go the distance.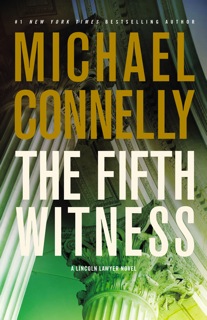 It took me four years to research and write the book, followed by a wonderful editing job by Asya Muchnick, but finally The Lincoln Lawyer rolled off the line in 2005. I've brought Mickey Haller back twice since then and he's about to ride again in April with The Fifth Witness.
But before that comes the film version of The Lincoln Lawyer with McConaughey in the lead and Brad Furman in the director's chair. The screenwriter is John Romano. And this is where I got lucky again. It is rare that a book writer comes out in unbridled support of a film of his work, but that's me. I write this from the road. I'm in Washington, DC, where I spoke to a bunch of law students the film was just screened for. The hope is that they will all go on Facebook and Twitter and tell the world, start the word of mouth going. With all the millions spent on television ads and trailers and audience tracking services, word of mouth is still king. And I am part of the push. Willingly, gladly. The law students loved the film, especially its mix of humor amidst the gritty reality of the world they are studying to enter.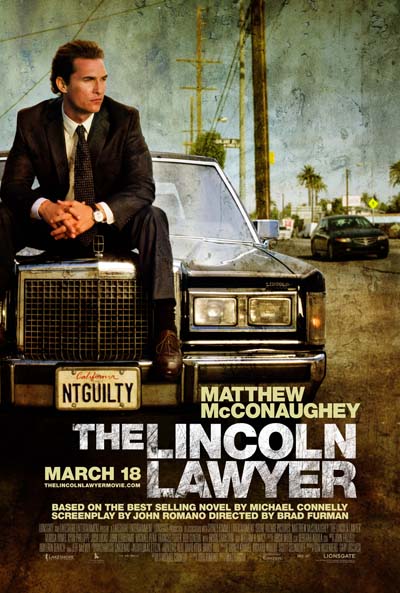 The truth is I can't believe my good fortune. I sold the book six years ago to Tom Rosenberg at Lakeshore Entertainment. In a previous stage of his life he was a lawyer. A trial attorney in Chicago. He told me back when he bought the book that he knew the world of Mickey Haller and promised me that when he made the movie that he would keep the novel's gritty realism intact. Six years later he has made good on the promise. Along with McConaughey, Furman, Romano and everyone else involved. And that makes me say, "I just got lucky."
Lionsgate will be releasing The Lincoln Lawyer, starring Matthew McConaughey, Marisa Tomei and Ryan Phillippe, in theaters nationwide on March 18th.

Popular in the Community