"We can't do this. This doesn't work."
This is what Michael Eisner – the then-Chairman and CEO of The Walt Disney Company – told Thomas Schumacher, Peter Schneider and Julie Taymor back in August of 1996. That the stage version of Disney's acclaimed animated feature, "The Lion King," which this trio had been developing at that time wasn't even remotely ready for Broadway.
Which is why – as Michael Lassell recounts in his terrific new behind-the-scenes book, "The Lion King: Twenty Years on Broadway and Around the World" (Disney Editions, November 2017) -- Eisner then reportedly turned to Schneider and said " … You better get moving on 'Aida,' because you're going to have to put something into the New Amsterdam Theatre next fall.' "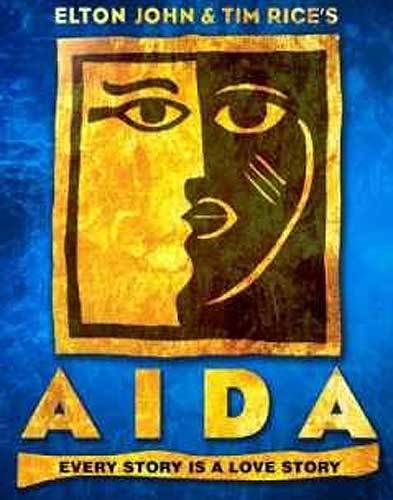 Just one year later, Disney's stage version of "The Lion King" was at Minneapolis' Orpheum Theatre getting ready for its very first preview. There was only one tiny problem: Taymor's artistic vision for this stage show was so innovative & ambitious that – even though the cast had been rehearsing this piece for weeks at that point – they had never actually gotten through an entire performance before, from beginning to end, without stopping.
Which is why – prior to the start of "The Lion King" 's first preview – Thomas & Peter had to get up onstage at the Orpheum and basically warn that audience there'd be some hiccups along the way. Ironically enough, because the creative team had yet to prepare this show's staged-in-front-of-a-curtain scene which was supposed to immediately follow "Be Prepared."
That's half the fun of paging through this 224-page hardcover. Even though the stage version of "The Lion King" is now considered to be one of The Walt Disney Company's all-time greatest success stories (Just yesterday, Forbes posted a piece which revealed that – over the course of this show's now-more-than-20 year-long run on Broadway – the Mouse has made $8.1 billion off of this musical), Lassell points out how problematic this project's birthing process was.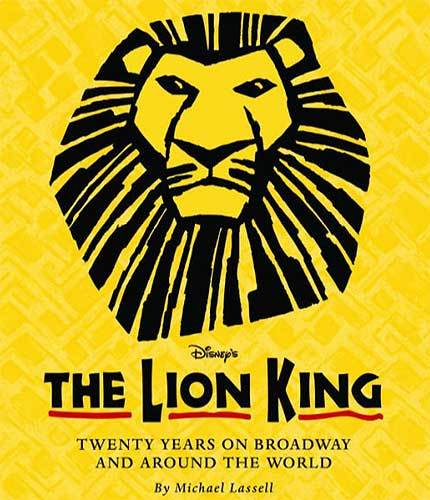 And that goes for the animated version of The Lion King as well. Schumacher (who was the vice president in charge of development at Walt Disney Animation Studios prior to taking up the reins at Disney Theatrical Productions) remembers the initial iteration of this film (which – at that time, anyway – was called "King of the Beasts" being " … kind of an animated National Geographic special about a war between lions and baboons, all set in this brown, dirty, earthy environment. Rafiki was a cheetah, and Scar was the leader of the baboons. And nobody had much interest in it. The A-list animators all chose to work on Pocohantas."
With the hope that the addition of some music might then make this movie's subject matter seem that much more palatable to Disney's animators, Schumacher reached out to Sir Andrew Lloyd Webber's longtime collaborator Tim Rice in the fall of 1990. As Thomas recalled, " … I asked him if our war between lions and baboons could be turned into a musical. And Tim said 'I made a musical out of the obscure dead wife of an Argentinian dictator. Anything can be a musical. ' "
Mind you, Rice was only looking to write the lyrics as well as help out with the story for "King of the Beasts / The Lion King." Who Tim had in mind to handle the actual music on this movie was Sir Elton John. The only problem was that Elton's management team – knowing how strict Disney's attorneys would be when it came to copyright / who had ultimate ownership of any material that was created for this new animated feature – refused to even make John aware of this employment opportunity.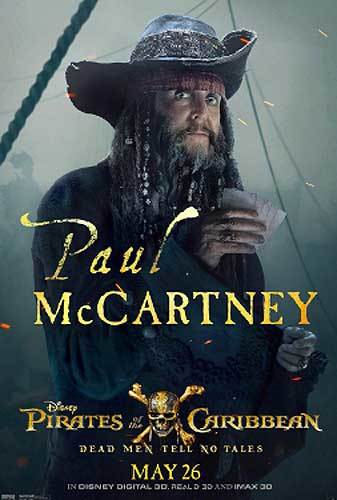 Which is why – at Rice's suggestion – Schumacher & Schneider then reached out to Paul McCartney. But that former Beatle quickly said "No" when it came to working on "King of the Beasts / The Lion King." So Disney then made a second run at Elton John. Only to have his management team again refuse to make this legendary rock star aware of this opportunity because they didn't like the terms of the deal that Disney's lawyers were offering.
As Lassell reveals in this profusely illustrated / exceedingly well-researched coffee table book, it was about this time (October of 1991, to be exact) that then-Disney Studio head Jeffrey Katzenberg got involved. Realizing that it was the terms of the deal that Mouse House managers were offering which was preventing Elton John's management team from passing this offer along, Katzenberg got on the phone with Disney's attorneys and then asked them to sweeten the deal. Make some changes to the standard deal memo that the Studio offered when it came to recruiting talent. All with the hope that – with a few small concessions – this pop star's management team might then finally be willing to make Elton aware of this opportunity to work with Walt Disney Animation Studios.
As it turns out, the third time was the charm. Once the terms of this proposed deal were tweaked, Elton's management team immediately agreed to make him aware of the project. And …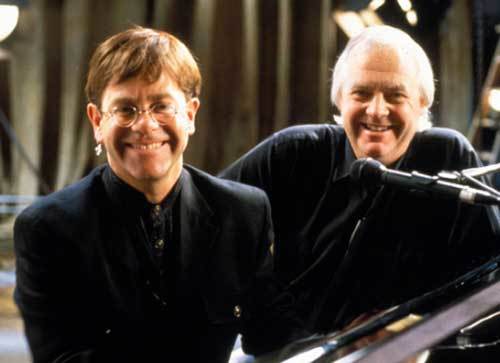 … John accepted readily as he had no idea (that his management team) had already turned aside the proposition twice before.
"(Schumacher and Rice) really didn't have to sell it to me," remembers Sir Elton, who is himself a huge fan of (Disney's) The Jungle Book. "I mean, I was in from the word go. I loved the story and I loved that it was an original story, and it came at a time in my career where I wanted to do something different."
And speaking of something different: As part of the hundreds of interviews Lassell did while he was pulling together "The Lion King: Twenty Years on Broadway and Around the World," Michael got Julie Taymor to talk about her original vision for the second act of this stage show. Which would have sent Simba off on a decidedly different coming-of-age journey.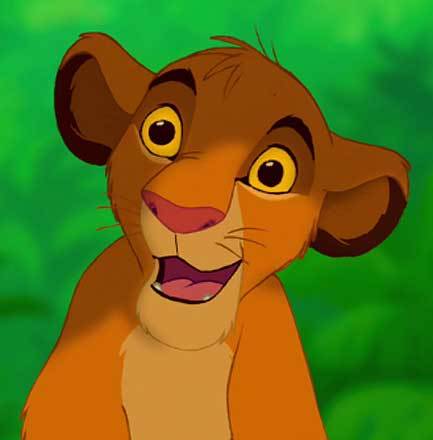 The first act of the stage version of "The Lion King" was to have hued closely to the story of the film. With Simba – blaming himself for Mufasa's death – basically abandoning his pride and banishing himself to the desert. But as Taymor's original vision for "The Lion King"'s second act began, Simba – as he struggled through the sand – was to have seen some lights on the horizon. He goes to investigate and discover this place that Julie describes as being " … a cross between Vegas, Disneyland, and a futuristic city."
The denizens of this setting would have been half human & half animal with characters like Papa Croc, a paraplegic crocodile in a wheelchair who runs a nightspot filled with lounge lizards in snappy suits. In addition, there was a character named Natasha Leopard, who drove a Jaguar.
Papa Croc, the new father figure Simba found after Mufasa died, is also a fight promoter and wants Simba to become a boxer. Nala, meanwhile, arrives in this selfsame city and goes underground as a dancer at the Pussycat Lounge.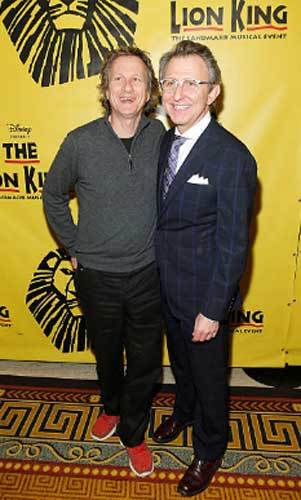 Schneider & Schumacher (who had initially tapped Taymor for this project because they hoped she'd do something genuinely unique with this material) weren't exactly enthusiastic when Julie showed them her Las Vegas-inspired vision for Act Two of the proposed stage version of "The Lion King."
"It was clear that they actually wanted to stay closer to the original story. They didn't want me to introduce new characters. But I learned a lot from the exercise. I never would have solved the human / animal thing (for this stage show) if I hadn't gone through the process," Taymor said in retrospect.
And speaking of learning a lot: Even if you're already a big-time fan of the "Lion King" film or stage show, you're sure to learn a lot about this Academy Award & Tony Award-winning entertainment by reading "The Lion King: Twenty Years on Broadway and Around the World." There are so many previously untold stories that Lassell shares in this Disney Theatrical souvenir publication. Things like real estate deals that The Walt Disney Company didn't follow up on back in the early 1990s: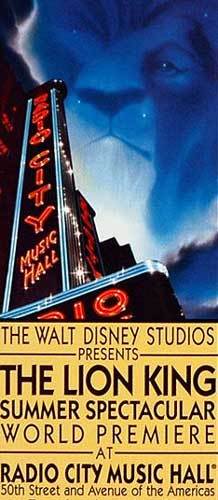 "(When Schumacher was talking with Taymor about the many different ways "The Lion King" could possibly be staged, he) said, 'Look, Disney is in a conversation about buying Rockefeller Center. So we could do it at Radio City Musical Hall. Or we could do it at Chelsea Pier, or buy a pier and mount it on the water – pretty much anything an avant-garde theater director might want to fantasize. Or we could do it as a Broadway show; you tell me.' That's how loose an idea we had at the time, because, remember, there was a real sense that we might not be able to pull (the proposed stage adaptation of this animated film) off at all."
And speaking of which: Because the stage version of "The Lion King" seemed like such a long shot in the early 1990s, Disney Theatrical – in addition to "Aida" – had another stage show in active development at that time:
"We actually started seriously developing 'Pocahontas' for the stage," remembers Schumacher, "and 'Mary Poppins,' which we did eventually produce. But (that was because) none of us thought 'The Lion King' would work onstage."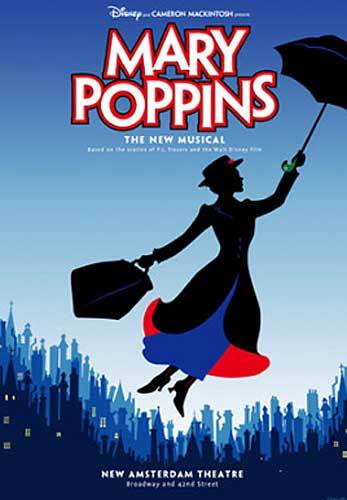 Which brings us back to Michael Eisner. Who – as I mentioned at the very top of this article -- pulled the plug on this proposed stage production at least once. So was Eisner ultimately the one who got the ball rolling on Broadway's "The Lion King" ? Not according to Lassell. He credits …
… Ward Morehouse, a columnist for the New York Post, (who) wrote in his column that Disney's next stage venture would be "The Lion King." "He picked up on a joke someone told," says Schumacher, "and thought it was real. But people believed (what Morehouse wrote) and his column set kind of a pulse among the press, who kept asking "When are we going to see 'The Lion King?' "(And) someone who was asking the same question was Michael Eisner.
So just to be clear here: The third longest running show in Broadway history (Only "The Phantom of the Opera" and the 1996 revival of "Chicago" have racked up more performances to date) only came into being because a New York Post columnist didn't get that someone was just joking with him when they said " … Disney is going to produce a stage version of 'The Lion King.' "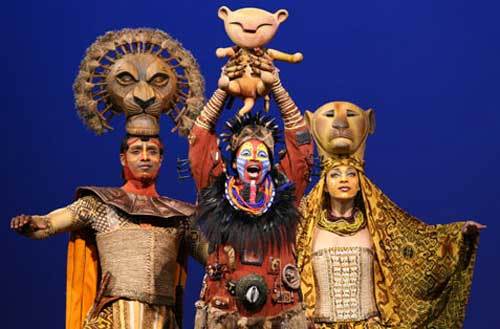 You just can't make this stuff up. Because then you'd be … lion.
Related
Popular in the Community