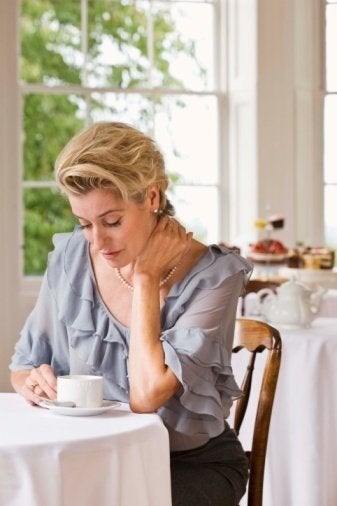 A recent study of 50-68 year old men and women in Chicago, found that being lonely at the beginning of the study correlated with increases in blood pressure two, three and four years later. People with higher levels at the onset of the study had greater increases in systolic blood pressure. This effect was not accounted for by age, gender, race or ethnicity, cardiovascular risk factors, medications, health conditions, and the effects of depressive symptoms, social support, perceived stress, and hostility (Hawkley, Thisted et al.). This study was remarkable because it was not a cross sectional study but instead, people were followed over time. In an earlier study of people examined all at one time, this association was also seen. Why would loneliness lead to your blood vessels being more resistant to blood flow, or your heart straining more to pump out blood?
While the answer to this is not known, a few things about lonely people are worth noting. Did you know that lonely people are rewarded more by things than by the faces of pleasant people? (Cacioppo, Norris et al. 2009) That means that when lonely people see happy people, their brains do not respond with relief. Instead, they turn off. Things, which are probably less threatening, are more rewarding. Furthermore, the brains of lonely people are also more sensitive to unpleasant people. If this is the case, it is conceivable that they suffer at both ends-the heart and the brain. The brain, being less responsive to pleasant things, does not spend much time quieting down the heart or relieving it. And the heart, needing more effort to pump blood to the brain, actually deprives the brain of the blood it needs to relieve itself with pleasant things. What a vicious cycle!
It is no wonder then, that we become nervous when we are lonely, for our bodies are telling us that something is going wrong. We may rationalize all we want about being self-sufficient or about being able to take care of ourselves, and that is true but it seems that denial of loneliness is not really helpful. Your brain and heart know anyway.
In this era of self-sufficiency, single parents, one driver cars and an increasing reliance on superficial modes of connecting, we are jeopardizing our hearts and brains without knowing this. The tendency to act as though nothing is happening does not do much either.
So what should one do about loneliness?
Firstly, if you are lonely, instead of being ashamed, know and understand this deeply. Know too, that filling your life with events and people does not remove loneliness. One of the biggest causes of loneliness is not expressing yourself as fully as you can; not being the complete success that you can be. When people are in the zone, they are usually not lonely.
This is in part because being "in the zone" removes the observing self. Paradoxically, we are most alone when we are split into an observing and experiencing self -- when a part of us provides a narrative about life. We are least lonely when the observing and experiencing self are one. This oneness is where we need to be operating from and this oneness is the place where loneliness cannot exist.
Whenever you find yourself having an internal observing narrative: "I am so stressed", "I feel anxious", "I can't believe I did that" -- recognize that this is the way of loneliness. The only way we can get our observing voices to stop talking, is to give our all to every moment in our lives; as challenging as that is, it is critical to removing loneliness.
My main message here: removing the observing voice from your head will make you feel much less lonely than having a hundred people in your life. Do this as a favor to your heart. Your brain will thank you.
References
Cacioppo, J. T., C. J. Norris, et al. (2009). "In the eye of the beholder: individual differences in perceived social isolation predict regional brain activation to social stimuli." J Cogn Neurosci 21(1): 83-92.
Hawkley, L. C., R. A. Thisted, et al. "Loneliness predicts increased blood pressure: 5-year cross-lagged analyses in middle-aged and older adults." Psychol Aging 25(1): 132-41.
Related