This pantry may be small, but it's big on making a difference.
The Little Free Pantry in Fayetteville, Arkansas gives the community a place to donate food and supplies to people in need. The concept is simple: Anyone may place and take items inside the pantry at any time — and that's it.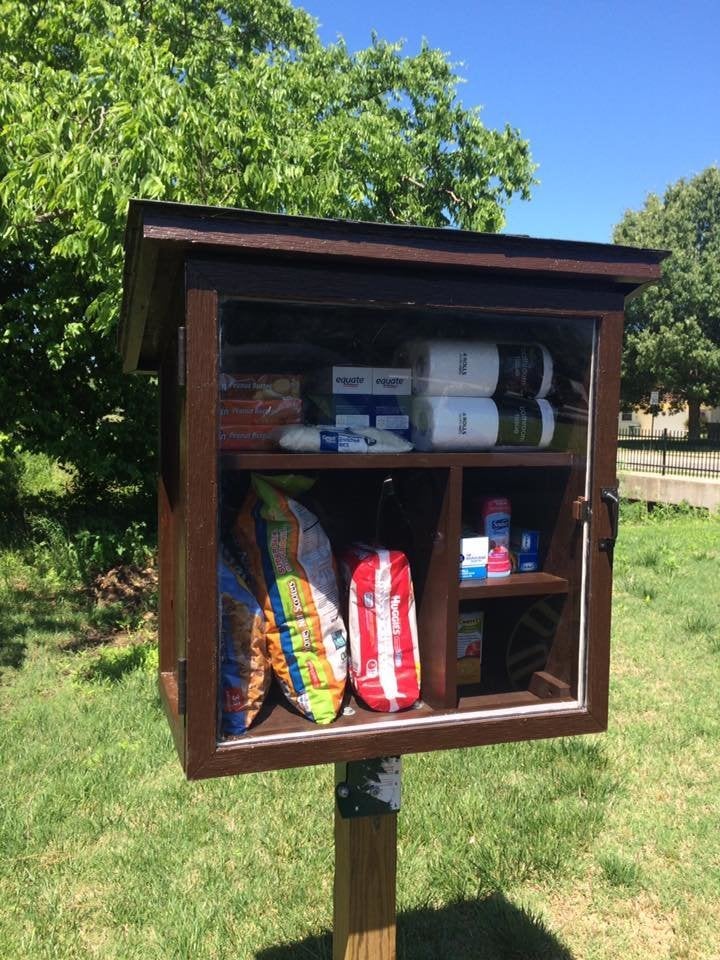 Jessica McClard, 41, was inspired to build The Little Free Pantry after she noticed Little Free Libraries popping up everywhere in her town of Fayetteville. As a jogger, she'd frequently stop at the Little Free Libraries to check out the books that were dropped off, and as her stops became more frequent, she started thinking about why she and others were so drawn to them.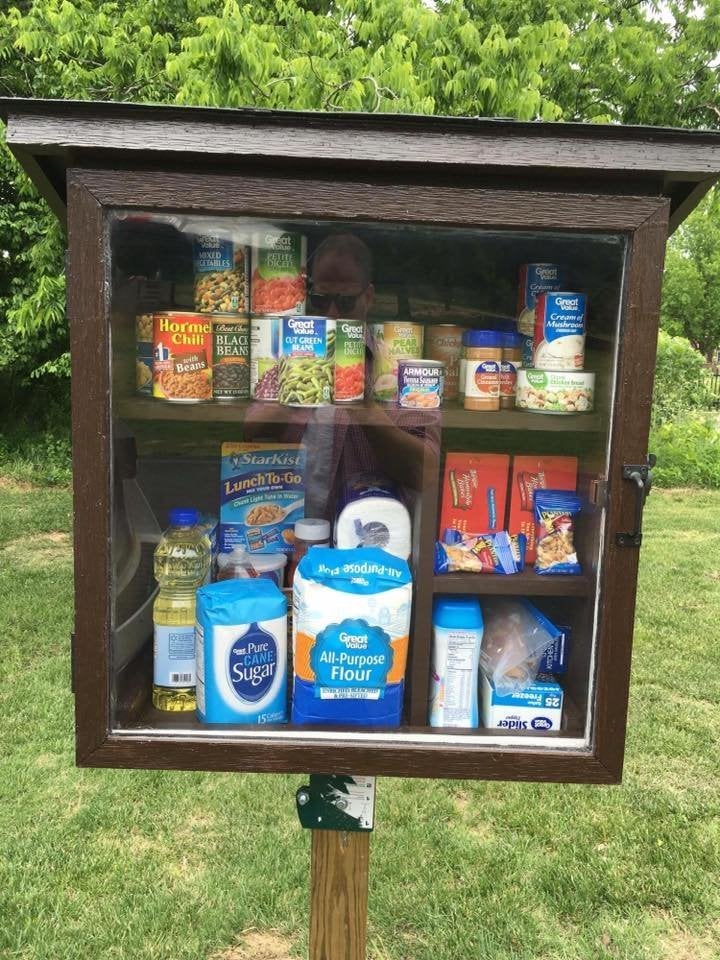 "My feeling is little free structures both create space for neighborliness and address social problems," McClard told The Huffington Post. She then wondered if a similar concept could address other social problems. Then it dawned on her:
"Books nourish. Food nourishes," she told HuffPost.
And the idea to build a little free pantry stocked with food and other items was born.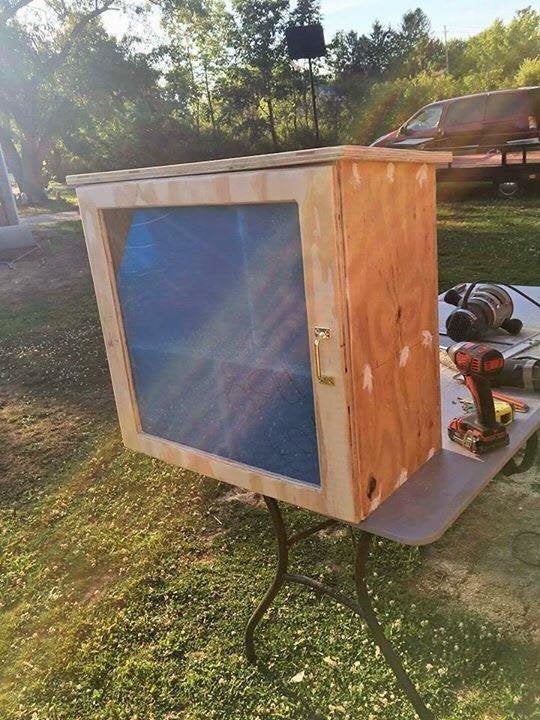 McClard had received a micro-grant of $250 through Thrivent Financial, to be used for a community service project. She decided to use the money to fund the building of her small cupboard.
On May 10, the box was mounted in front of Good Shepherd Lutheran Church in Fayetteville, where it's experienced a high turnover of shelf-stable food items, toiletries and paper goods ever since.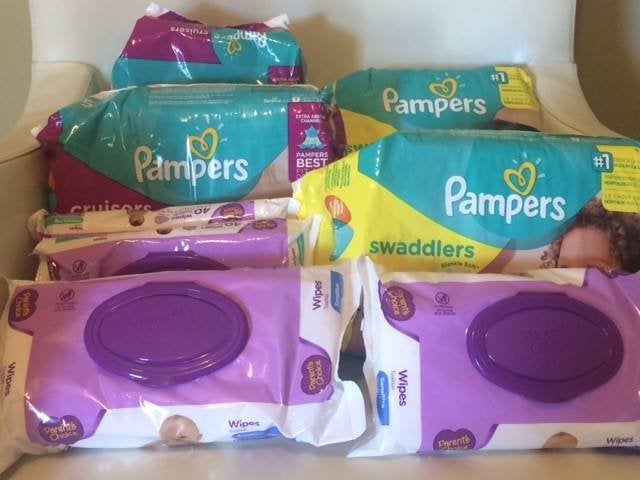 "Peanut butter and jelly, feminine hygiene products and diapers are in demand," McClard told HuffPost. She also noted that bread and garden vegetables fly off the shelves quickly as well.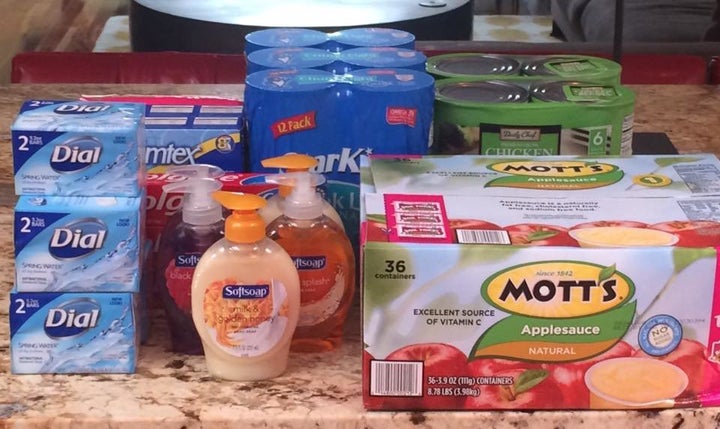 Since the box is also in close proximity to an elementary school, she also likes to stock it with supplies and other goodies for kids.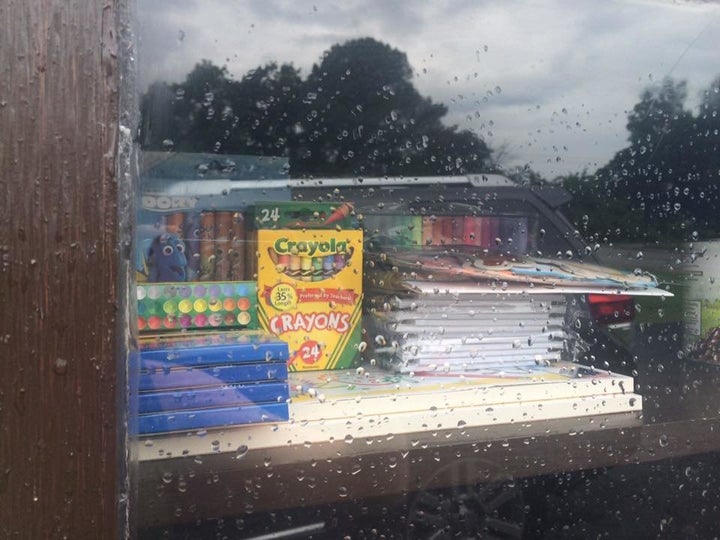 "On the last day before summer vacation, I tied balloons to the top and stocked the box with bubbles, jump ropes and candy necklaces," she said.
"I encourage people to [build their own pantries]," she said. "They'll be amazed at how much more the project gives back than they give to it."
If you're interested in building a little pantry in your town, The Little Free Pantry's site has loads of helpful information. Check it out, here.
Related
Before You Go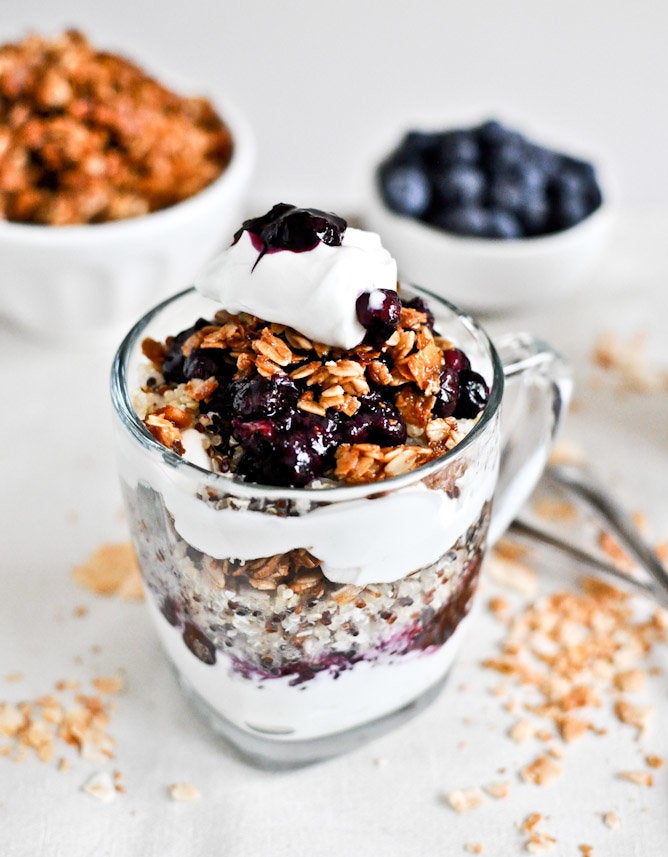 5 Healthy Recipes For Food Waste