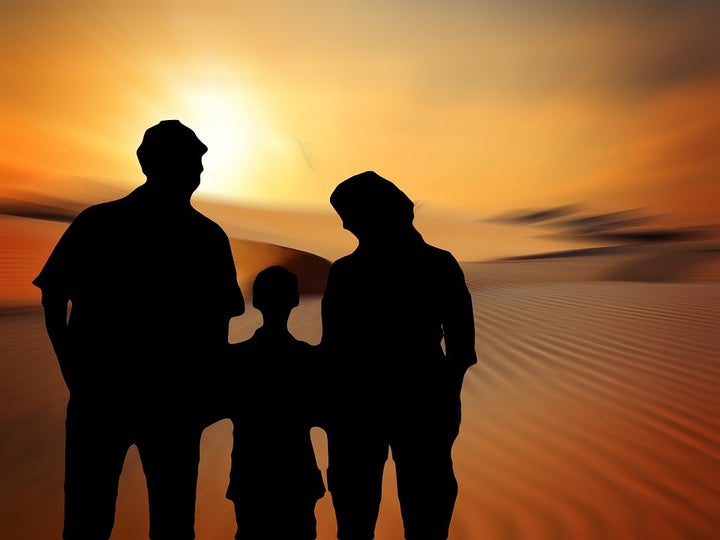 When I look into the eyes of my foster child, how can I be confident that he will be safe in the coming years? How can we ensure, in our new political climate, that the needs of orphans and vulnerable children in the foster care system will be protected?
Anyone gleaning today's headlines will know that the Trump Administration has been concerned more with lowering the tax rate on wealthy individuals and major corporations, boosting harmful fossil fuel subsidies, and reversing hard-fought benefits than following the prophetic call to protect all citizens, in particular the "orphan, widow, and immigrant." And while it may seem like a tall order for this government to change its ways, there are movements on the horizon working to ensure new opportunities to fulfill the sacred task of ensuring that all children have a loving home.
Indeed, right now, throughout the world, the United Nation's Children's Fund estimates that there are around thirteen million children who have lost both of their parents; as many as eight million are left in institutional limbo where many of their needs are not adequately met. They lack families giving them support and love. Most of us intuit that standing idly by such silent suffering is an act of moral abdication.
One of the few incentives for the adoption of children in need of homes in America is a tax law that grants a credit of about $13,000 to adoptive families (such a credit is essential for low-income families looking to adopt). It appears the Trump Administration and their allies in Congress are looking to end this tax credit in their proposed upcoming budget. Further, why do same sex couples have barriers to adoption while so many children are desperately waiting for their home placement? Thankfully, there are lawmakers gearing up to fix this wrong and there is a new bill being introduced that would help ensure that vulnerable children around the world could be adopted into loving homes. However, again, the Presidential Administration has shown no interest in supporting it.
But there is hope. Last month, a bipartisan team of Senators and Representatives introduced the Vulnerable Children and Families Act of 2017. The bill's purpose is noble: it assists vulnerable children by finding them "permanent homes by enhancing U.S. diplomatic efforts around international child welfare" as well as "ensuring that inter-country adoption to the United States becomes a more viable and fully-developed option."
The stakes are high for these vulnerable children. Since 2004, the number of international adoptions has decreased by nearly 72 percent. It is becoming more difficult to secure children in safe homes. To be sure, international adoption can be done poorly when driven by religious missionary purposes or when not handled with ethical transparency and accountability. Further, international adoption is not the solution to poverty in the global south. The United States has the responsibility to invest in growth and welfare in developing countries. In addition, every child's life matters. Wherever there is a loving home on the other side of the world that is open, we should be doing all we can to ensure that a loving match can be made.
As a foster father whose family has tried unsuccessfully for years to adopt internationally (and domestically) to support children with a permanent loving home placement, I can't emphasize how expensive, stressful, and taxing the fostering/adopting process can be for a young family such as mine. It was for this reason that I started YATOM: The Jewish Foster & Adoption Network, an organization that advocates for a more responsible and inclusive adoption process and to incentivize families to consider the fostering and/or adopting process. For me, the quintessential model of a just society is one that cares for the most vulnerable—including refugees, immigrants, the sick, and most certainly orphans and other vulnerable children. While not everyone will have the means to open their homes and hearts to foster or adopt children, there should be a baseline consensus that we should be working towards a more loving society that enables and empowers those who wish to do so.
Let us not waiver. Now is the time to be loud and clear about the priorities for the soul of this nation. Let's not be distracted by the din of Twitter rants, political thuggery, or cable news. All throughout the country, the people have risen in their support for refugees, minorities, and immigrants. The same must also be done now for the orphan.