Each year, a remarkable group of Internet entrepreneurs gather to share observations, wisdom, and bit of early warning radar on the state of the Internet. Founded in 2007 by venture capitalist David Hornik, The Lobby Conference was designed when Hornik noticed that the most interesting conversations at conferences weren't happening on the panels, or the keynote presentations, but rather - at the time when the attendees talked amongst themselves. The best conversations happened in the lobby between talks. So Hornik decided to turn that revelation into an annual event - with this year's event the 9th.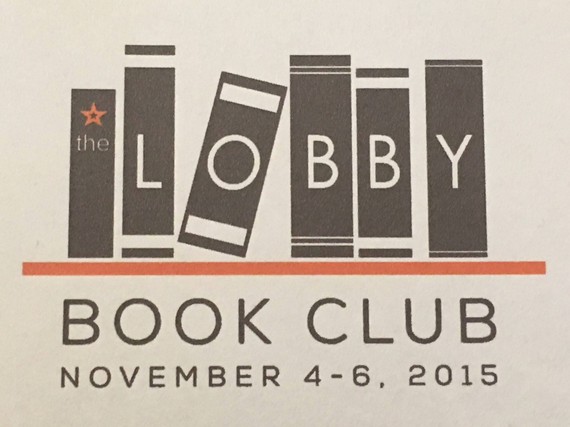 The attendees are carefully curated, and totally off the record. The list is a closely guarded secret. And each year has a theme. This year, it was books. 'The Lobby Book Club' was themed around authors who are also attendees. I was both an attendee and an author. I was invited to share my book with the group - a true honor. The list of authors who attended and shared was remarkable:
Tony Hsieh, "Delivering Happiness"
David S. Rose, "Angel Investing"
Gary Vaynerchuk, "Jab, Jab, Jab, Right Hook"
Lisa Stone, "Sleep is for the Weak"
Sarah Lacy, "Brilliant, Crazy, Cocky"
Steve Rosenbaum, "Curation Nation"
Jessica Jackley, "Clay Water Brick"
Justin Berg, "Job Crafting"
Jennifer Aaker & Andy Smith, "The Dragonfly Effect"
Porter Gale, "Your Network is Your Net Worth"
Adam Grant, "Give and Take"
Rob Reid, "Year Zero"
But three authors whose work I follow and respect also turned out to touch on several important themes of this year's conference; David S. Rose, whose book "Angel Investing" offers a class of investors a detailed, hands-on, honest appraisal of the risks and rewards of early stage investing - led a conversation (what The Lobby calls a UGC - a user-generated conversation) about the changing nature of investing. David leads the world of Angel Investing on the East Coast and is on the Boards of many startups (including mine!).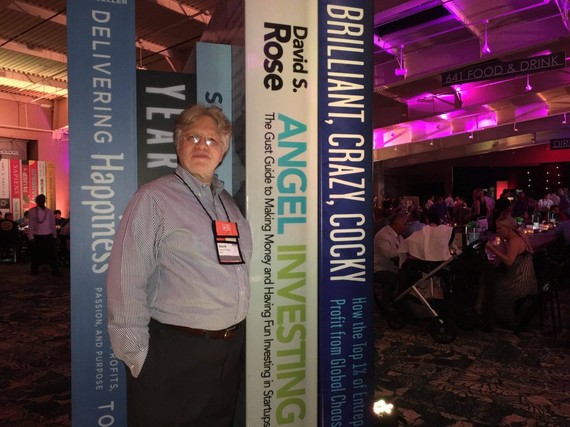 The conversation about how investing is changing was woven throughout the conference. Exploration about the complexity of valuations, the risks to founders of raising too much money too early, the sense that some sort of change on the horizon all permeated conversations. And there was some concerns about the coming 'bubble' bursting. It wasn't a dark mood, far from it, just a sense that the drive to find and fund so-called 'unicorn' investment has both investors and entrepreneurs with one eye on the exit. One conversation about lessons learned from entrepreneurs who've recently sold their companies was particularly poignant. The complexity of these transactions makes it almost impossible for even big winners to not feel some regret. Running a company is very different that selling a company and working for the acquirer, it turns out.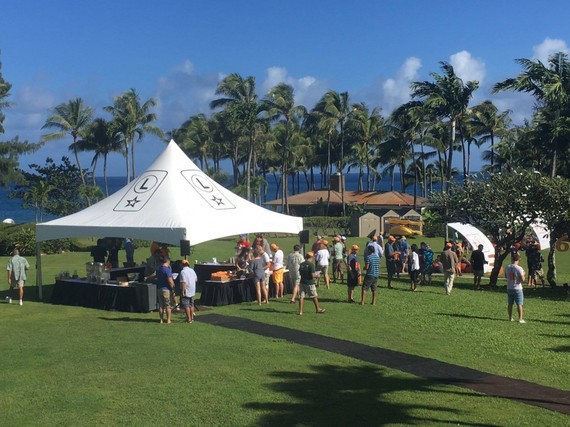 The next user-generated conversation was led by my friend Gary Vaynerchuk - whose book "Jab, Jab, Jab, Right Hook" garnered buzz and interest throughout the conference. Gary, who began his entrepreneurial journey selling wine and producing what became a wildly successful video show called Wine Library TV - is now running a fast growing agency VaynerMedia, providing support to big brands looking to shift their marketing and media to the web. Gary is a hard charging media innovator - and if there's one thing he wanted to drive home - it's the work he's doing for his clients around Facebook Advertising that is paying off, unlike anything he's ever seen before. He described the change as massive - and explained that Facebook's ability to target messages to an audience is rapidly unfolding a new era in how advertising works. At the same time - Gary's whole premise is about sharing valuable content first - giving audiences something and building a real relationship before you ask for the sale. He shared that by offering help, value, content, knowledge and value - customers will find when asked for the order that they 're appreciated and almost indebted to return the favor. Facebook's power and importance was a theme that tied together many conversations at The Lobby this year. If Google Adwords had been a game changer for search advertising - Facebook with video in particular - was poised to move massive audience dollars from TV and mass media in the years ahead.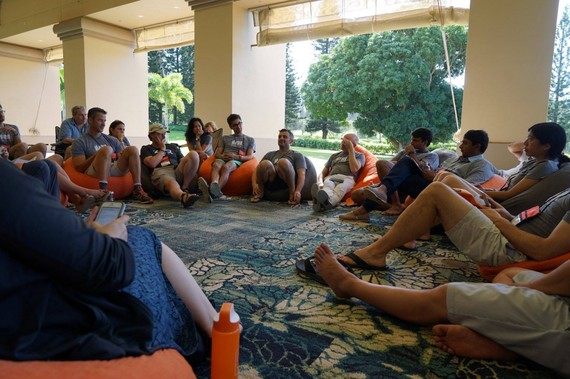 But if any one book caught the group by surprise and generated conversations around the bar - it was Adam Grant's "Give and Take." Grant is a behavior psychologist and Wharton professor - and his book took the group on a deep dive into the power and importance of being a genuine 'giver'. While lots of us offer to help out; advise a startup, or help someone get a new job, Grant looked at how much of that is altruistic masquerading as self-serving personal advancement. Over the course of an hour-long UGC conversation on the rolling lawn of the of the seaside conference hotel, you could feel a group of successful entrepreneurs rethink just how generous their efforts have been. Grant suggested that genuine, pure 'giving' with nothing expected in return, paid benefits that weren't quantifiable and should be. For founders who often use the phrase 'change the world' in their daily lives and work - the Grant book forced many of us to think deeply about where we are truly 'givers' or people who act like 'givers' but are actually masquerading as 'takers.'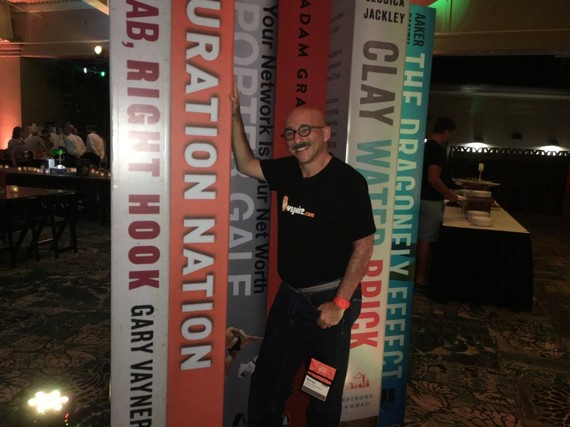 Each year I go to The Lobby with an open mind, excited to see my friends and share stories. It's always fun and valuable. But this year, with the Book Club as the spark plug of conversations, I came away thinking about the complicated nature of the Internet and where it's going. I've always thought of the web as a 'giving' entity. Providing knowledge, access and information to the world. But it may be we've got to work hard to make that promise a reality, rather than just assume the web's impact on the world is destined to be positive. Simply put, we've got work to do.
REAL LIFE. REAL NEWS. REAL VOICES.
Help us tell more of the stories that matter from voices that too often remain unheard.