We, at Global Yodel, sent Kimberly Genevieve, Southern California local and photographer extraordinaire, to Hotel La Jolla, Curio Collection by Hilton to experience the beautiful hotel, shoot some photos, and create a Local Guide for this seaside San Deigo village La Jolla, California, full of tips and local secrets just for you.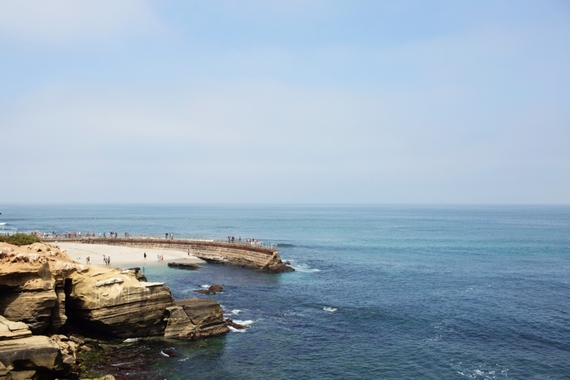 Preoccupation? I was a letter carrier in Canada before moving to Los Angeles in 2009.
What is the best thing about La Jolla? The seven beautiful miles of picturesque coastline along the Pacific Ocean where each photo from every single angle is as breathtaking as the one before.
Can you sum up La Jolla? La Jolla is a total beach town. The culture here is all about getting to the ocean as early and as often as possible. La Jolla is a small and quaint place, so it's not uncommon to run into the same people from the night before at the local coffee shop first thing in the morning. I kind of like it that way.
What is a perfect day in La Jolla? I'd recommend waking up early, as the marine layer blankets the community. Then, be sure to grab a sweater and head over to The Shore House Kitchen for a homemade Coconut Cortado. (The best cortado I've ever had!) They make their own coconut milk in-house which is pretty special. While savoring your coffee, make your way to the Museum of Contemporary Art. Soon after, you'll be running (not walking) back to the beach for an afternoon in the sun.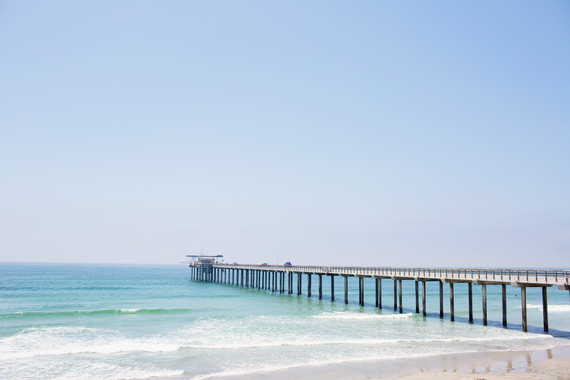 What are the people like in La Jolla? The residents here are energetic, talkative and excited to share the beauty of La Jolla. You can really let yourself be entertained by their life experiences and what brought them to this cozy beach area in the first place. Everyone is eager to recommend all the local hot spots in the neighborhood. The people of La Jolla make you feel so much at home that you may never want to leave. There's just something about living close to the beach!
If La Jolla was a person who would it be? Definitely someone who lives and breathes the beachy lifestyle. Maybe someone like (pro surfer) Kelly Slater!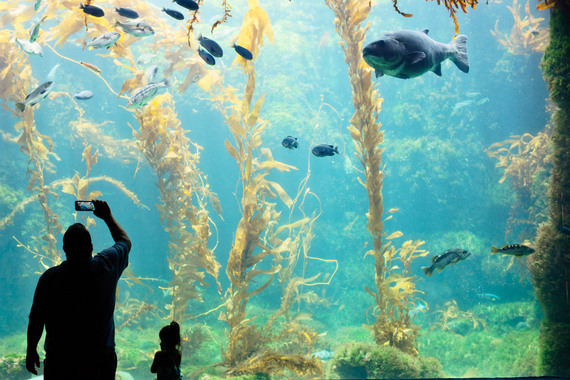 If a friend was visiting Hotel La Jolla what would you have him or her do? I'd suggest taking a morning stroll along Ellen Browning Scripps Park where you can see La Jolla Cove, Boomer Beach and Wipeout Beach. Also, depending on the time of year, I'd suggest looking for seals at Children's Pool Beach. There are plenty of benches along the park where you can sit with a book or simply take in the magnificent views. (I highly recommended this!)
Following the sweet scents of the salty air, I'd suggest taking a short walk to Prospect Street where you'll find commercial shops, local boutiques and bites to eat. For lunch, definitely check out Herringbone for their craft cocktails and seafood tacos, and don't forget to take a look at the back section of the restaurant which takes you into a beautiful garden. After you've filled up on food, I'd recommend walking around the various exhibits at the Birch Aquarium. Afterward, you can head to the Scripps Institution of Oceanography to see the pier, as well as Torrey Pines Gliderport and The Salk Institute. (Be sure to book a tour ahead of time.)
For dinner, I'd suggest heading back to Hotel La Jolla to watch the sunset on the 11th floor at CUSP. I'd personally suggest ordering the crab cakes, the apricot glazed crispy cauliflower, the lobster special and the truffle fries. After you've enjoyed dinner and the sunset, take a moment to simply relax by the fire pits at the pool bar or take a dip in the 24-hour pool before heading back to your beautiful room.