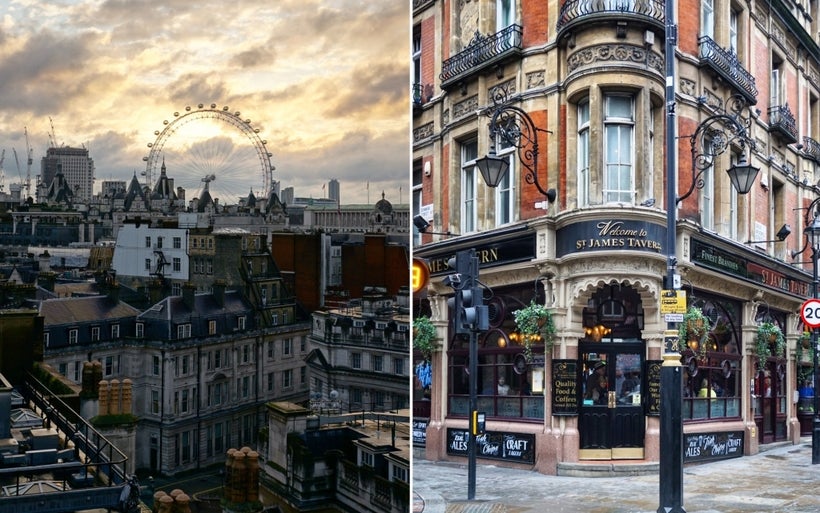 Occupation? Photographer and Digital Influencer.
Preoccupation? Teaching Mandarin Chinese.
How long have you lived in London? I have been living in London for nearly 3 years now.
Can you sum up London? London is a mix of really chic coffee shops, beautiful hidden streets, and the most incredible brunch scene. All of this is in a city with a multicultural and inviting atmosphere. I have lived in both Paris and New York, and London is the perfect in-between. London captures a bit of New York's craziness and electricity, with a touch the architectural classicism reminding me of Paris.
On top of that, every London neighborhood has a strong and unique identity. You can go from Notting Hill to Shoreditch and feel like you crossed many different little cities on your journey.
What is the best thing about London? What I love most is the beautiful mix of influences, atmospheres, and ambiances that make up London's one-of-a-kind identity. There is always something to do in London, I don't think anybody could ever be bored here. I live in my favorite neighborhood, Notting Hill. I especially love its village atmosphere and all the colorful houses and beautiful little streets. I can do everything I want without leaving the area; I even know all my favorite shop owners' names! Two other great neighborhoods, Hyde Park and Holland Park, are also very close, and the city center is less than 15 minutes away by Tube.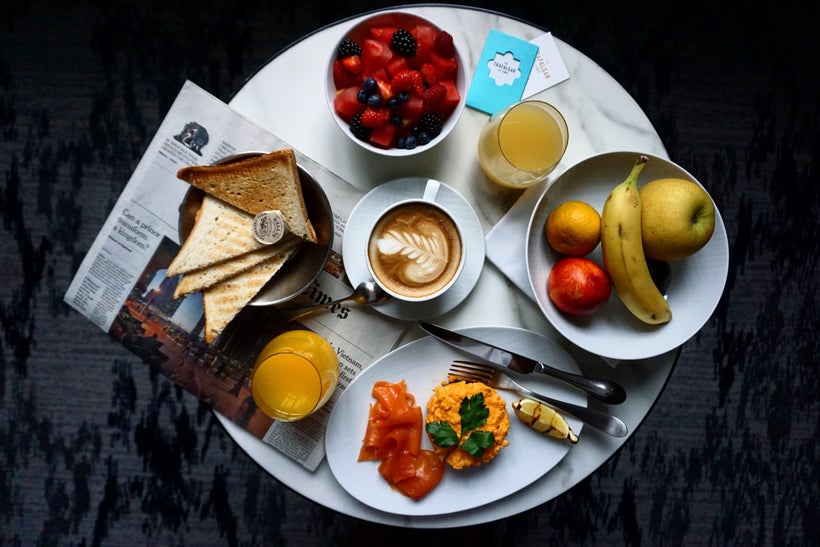 What is a perfect day in London? The perfect day includes a walk around the neighborhoods. I am constantly taking pictures, drinking coffee in my favorite shops, and writing. If you are into fashion and shopping head over to streets like Oxford Street or Regent Street. If you're more of a nature person, Hampstead Heath is my favorite city park. It is incredible, located on the north side of the city with an amazing view of London's skyline. It is a great place all year around! Whether soaking in the sun in the summer or sipping a hot chocolate in winter. No matter what season you visit, I recommend visiting Ginger & White for an iced coffee or hot chocolate.
What are the people like in London? People living in London are very respectful and polite.  No one complains, even when the Tube is 10 minutes late, which is not the case in New York or Paris. Though I have met a lot of British people, most of my friends are international. This is what I love about people in London, they come from different places and circumstances, yet they all feel part of the city. I see the true London every time I take the Tube: colorful, open, multicultural and always welcoming. I used to think that I didn't feel like a stranger here because culturally London is very similar to France, but now I know it's because London welcomes everyone no matter where they come from or their history.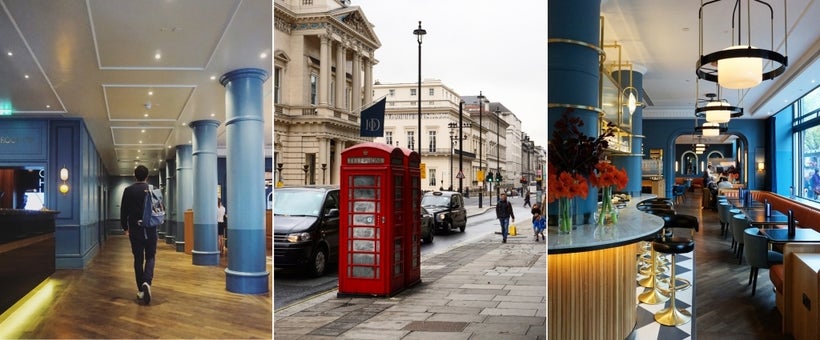 If London was a person who would it be? A mix of Sherlock Holmes and the Spice Girls. Totally different personalities but a perfect mix of craziness and style!
What are some local secrets about London? Take leisurely walks through all the beautiful mews (narrow little side streets) in London. These cute little streets, which were stables in the past, have been turned into charming pedestrian streets in residential neighborhoods. My favorite, and recommendation to you are St. Luke's Mews in Notting Hill.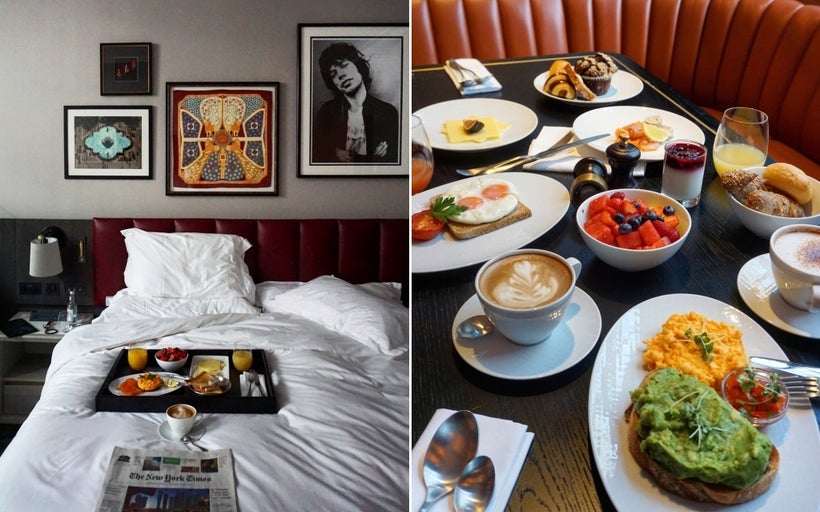 If a friend was visiting London for a day what would you suggest they do? Wake up in the beautiful Trafalgar St. James and order breakfast in bed, but don't lounge around too much as there is a lot to explore. Take the train to East London for an amazing coffee at either Paper and Cup or Aida's. Explore this area checking out the amazing collection of restaurants, cafes, and activities. From there I recommend walking toward Liverpool Street Station (the third busiest railway station in the UK) to look at all the beautiful Georgian houses. A good day in London always includes a late brunch, so I suggest walking over to Pachamama in Central London where the staff is friendly and the food is delicious. Next, head over to Notting Hill and walk through the Portobello Road Market (it is popular with both locals and tourists) and finish the day at Hyde Park or South Bank. If you want somewhere a bit fancy in the evening, I suggest a table at Hutong for an amazing Chinese food experience and a beautiful view over the city. If you want something more casual, watch the sunset behind Big Ben with coffee and a sandwich from Timberyard by the River Thames. It is a perfect London experience.
For more London tips and Local Guides from around the world check out GlobalYodel.com!
Calling all HuffPost superfans!
Sign up for membership to become a founding member and help shape HuffPost's next chapter
This post was published on the now-closed HuffPost Contributor platform. Contributors control their own work and posted freely to our site. If you need to flag this entry as abusive,
send us an email
.