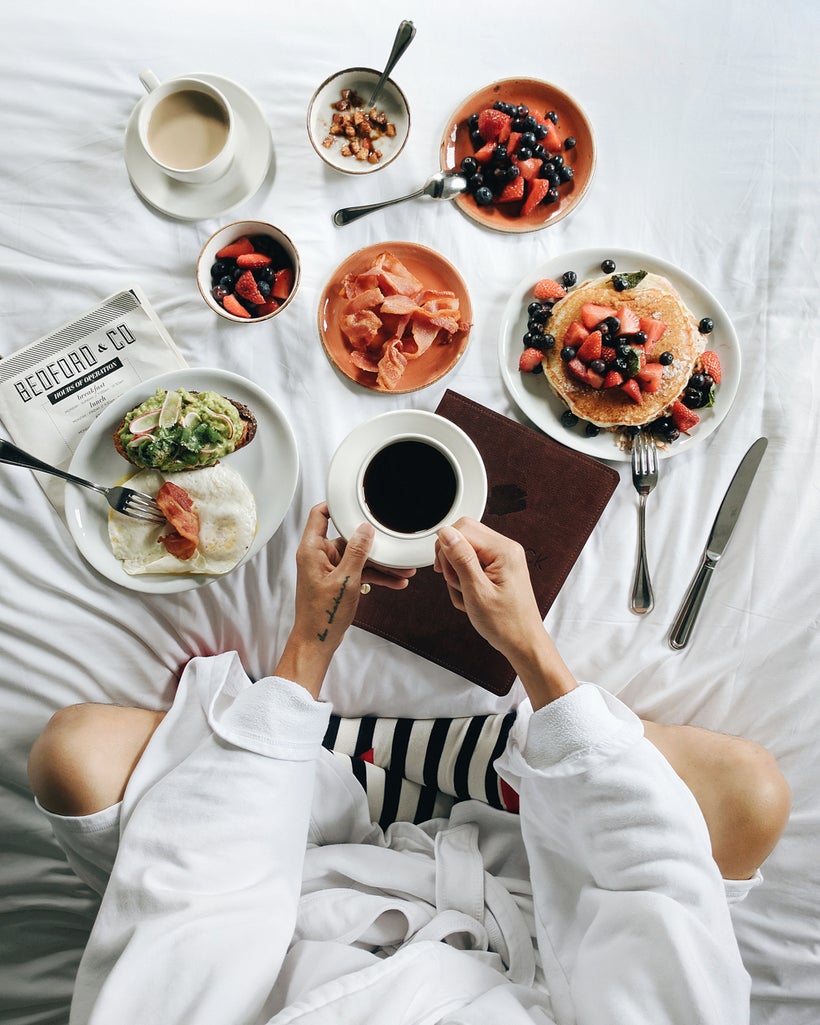 Occupation? Graphic Designer / Content Creator
Preoccupation? Couch potato, coffee addict, dog lover, handbag lady
Place you live? Brooklyn, New York
How long have you lived there? About three years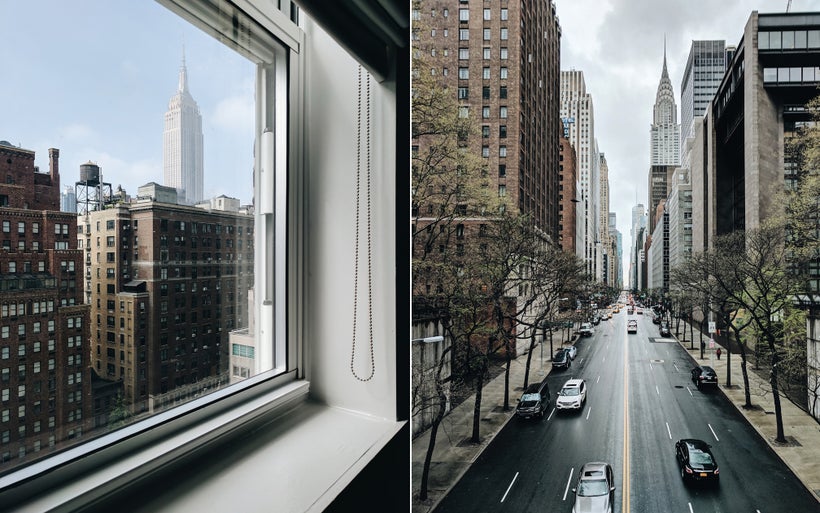 Can you sum up New York? New York is the largest city in the U.S. and home to architectural marvels, historic monuments, iconic movie backdrops, cultural diversity, world-class shopping, a 24-hour subway system and an endless supply of amazing food from all around the world. It is vibrant, exciting, colorful, energetic and eccentric: it is everything you can imagine and has everything you could want.
What is the best thing about New York? It is a walking city and everywhere is accessible by foot or by train, so getting around is super easy. The shopping here is second to none. I don't know anyone who has visited and then went home empty-handed. Plus, the food scene is one of the best in the world and offers endless selections. You could dine out for every meal for a year and not have to go back to the same restaurant twice. (See all my restaurant recommendations below.) There is so much to experience in New York, from Broadway shows to music festivals to museum exhibitions, this really is the city that never sleeps!
What is your perfect day in New York? For me, a perfect day consists of walking around exploring the different neighborhoods and indulging in as many different cuisines as possible. Nothing beats wandering Central Park in the Fall as the leaves start to change. There is so much to see, but no matter where or when you are, the variety of food available is astounding! See my 24-hour suggestions below for restaurant recommendations.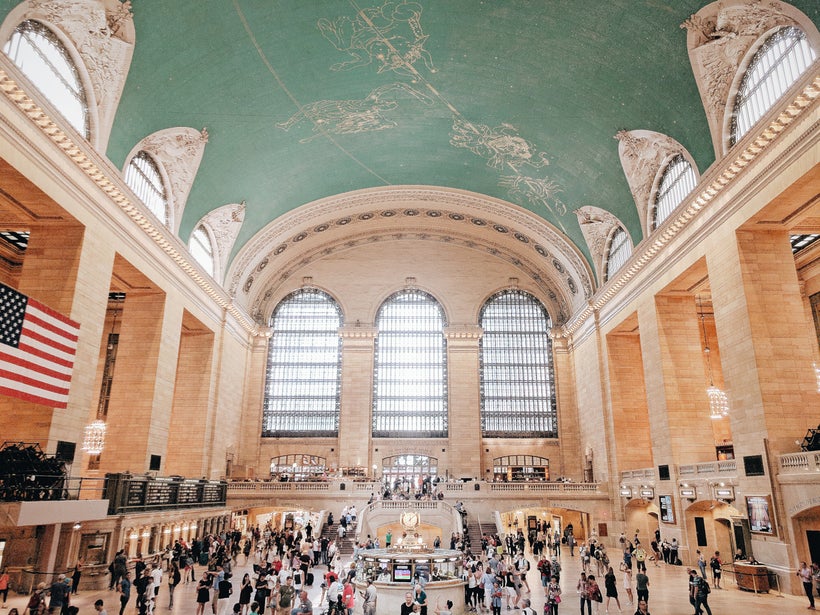 What are the people like in New York? New York is so diverse that you find every kind of person here, yet everyone feels like they belong in this city. But generally, New Yorkers are fierce, passionate, ambitious, hungry, curious, creative and all kinds of weird and wonderful. New Yorkers have tons of stories to tell.
If New York was a person who would it be? I would say New York is like Rihanna. With her huge character, Rihanna is very inspiring, always exciting and full of energy, just like New York City.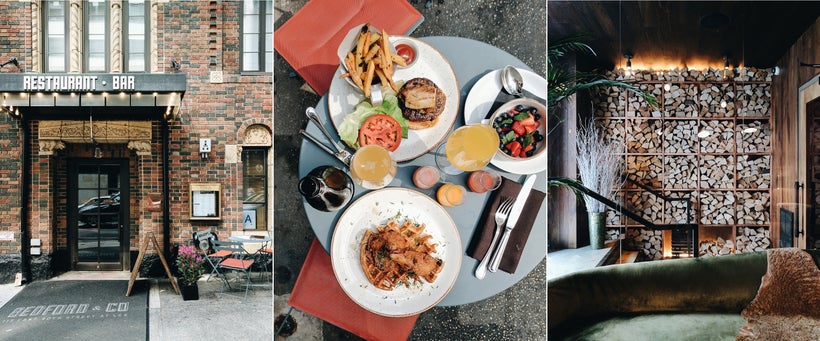 If a friend was visiting New York City for 24 hours what would you suggest they do? You should start early because 24 hours is going to go by in a blink of an eye in New York! Wake up in the beautiful Renwick Hotel New York. I would recommend you start with breakfast from their restaurant Bedford & Co. – the pancakes, waffles and avocado toast are all delicious. Now, I'm not going to recommend the usual tourist spots like Times Square or Empire State Building because you can find those recommendations in all the New York guides. So let's do something different and explore New York like a local.
From there, head east towards Nolita and you'll find The Butcher's Daughter for vegan fare, Oficina 1M for creative Italian dishes, Sel Rrose for happy hour oysters and crafted cocktails and Morgenstern's for the city's best ice-cream. The Bourbon Vanilla flavor is a must try!
Continue the walk down south towards Chinatown. Nom Wah Tea Parlour is a must if you're looking to fill up on Chinese dim sum.
Afterwards, keep heading south towards the Brooklyn Bridge. If you can, cross the bridge during sunset for an epic view! And finally, across the bridge on the Brooklyn side, check out Grimaldi's or Juliana's for New York famous pizza. If you're feeling a little swanky, The River Cafe for fine dining has romantic views of the Manhattan skyline.
Calling all HuffPost superfans!
Sign up for membership to become a founding member and help shape HuffPost's next chapter
This post was published on the now-closed HuffPost Contributor platform. Contributors control their own work and posted freely to our site. If you need to flag this entry as abusive,
send us an email
.