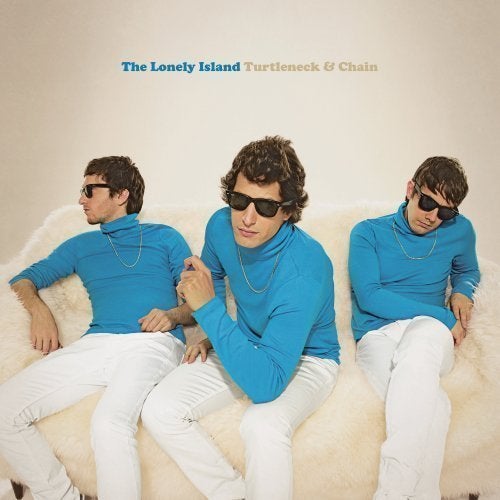 The title of this piece seems to presuppose a need for someone to take up the noble mantle of defending 'The Lonely Island'. But do they? Their most recent album Turtleneck and Chain was nominated for a Grammy. They have collaborated with artists like Snoop Dogg, Nicki Minaj, Justin Timberlake and Akon. They've got around a billion views collectively on YouTube. They have been instrumental in defining the era of viral video. So at this point I am left pondering the point of this entire exercise. I suppose this is in some ways a tribute to unsophisticated humour: a treatise in honour of the (arguably) dying art of parody. Really, I just wanted to write an article on The Lonely Island.
For the uninitiated: The Lonely Island is a Californian comedy trio composed of Akiva Schaffer, Jorma Taccone and Andy Samberg. They first gained notoriety for a song they composed on Saturday Night Live called "Lazy Sunday". With a refrain that went 'The Chronicles (what) of Narnia', one could question whether the song would really resonate with any audience. Entertainment Weekly included it in its 'Best-of' list for the decade, Time magazine included it in its list of top 50 YouTube videos of all time, and many have credited the song for being one of the tipping points in the success of YouTube as it was one of the videos that generated a multitude of responses. Enough said.
Seven years on: The Lonely Island have become a force to reckon with, collaborating with some of the best in the business and perhaps institutionalising the consecrated genre of white guys rapping about random stuff.
There's a very culturally significant moment that this rise has come to signify. The Lonely Island typifies the birth of the internet sensation. The internet has been instrumental in the shift from a cultural economy that was grounded in the market to one that is seemingly limitless. "Lazy Sunday" became the first SNL short that went viral, creating responses and remakes and tributes by the thousands. They have come to signify the incredible ability the internet and arenas like YouTube have given to anyone from slacker to opera singer.
More importantly, The Lonely Island is the vanguard of a humour that is so unabashedly ridiculous and self-deprecating that you are at a loss of words when you make the foolish attempt to critique it. In a world where we are often forced to take ourselves seriously, they have managed to shamelessly produce music that isn't vested in some desire to lampoon or polemically question social norms: really all they are doing is being a little silly.
And even as they do this, they've managed to convince a coterie of stars -- Akon, Ryan Reynolds, Elijah Wood, Jessica Alba, Nicki Minaj and Justin Timberlake to name a few -- to feature and sing in their videos. The most memorable (and recent) addition to this family has been the legendary Michael Bolton himself. Bolton is dressed up variously as Jack Sparrow, Erin Brokovich and Tony Montana in the song "Jack Sparrow" in which the premise is Bolton's "big, sexy, hook" is highly inappropriate for the club hip-hop record the trio intended to produce. What follows is a hilarious montage of Bolton belting out lyrics about Jack Sparrow while the group tries to resurrect the club track. It's silly but it's also interesting in that it undercuts the ornamental nature of celebrity. As a society we are captivated with a one-dimensional notion of celebrity and it is songs like Jack Sparrow that undermine this notion.
Don't get me wrong. I doubt the trio intend to be paragons of alternative culture, questioning the system. However, through their silliness they have managed to unabashedly create their own medium and to revolutionize the kind of comedy we are now bombarded with. The rise of the internet meme, of websites like 'College Humor': all of this is emblematic of a new cultural vocabulary that we are all quickly becoming familiar with. Gone are the days when we expected humour to be sophisticated and satirical: we're perfectly fine with a song dedicated to premature ejaculation. Sometimes it's just ok to be silly for the sake of it. And that's what The Lonely Island are all about.
In a world where the sh*t tends to hit the ceiling far too much, sometimes we all just need to be silly. And that for me is why The Lonely Island are legends of our time. Hence, I will dedicate this post to the inimitable trio, LIKE A BOSS.
Note: The last line is a reference to the band's song featuring Seth Rogen entitled, wait for it, LIKE A BOSS. If you haven't seen it you have led a significantly less holistic life than millions of people. Please visit YouTube and redeem yourselves.

Calling all HuffPost superfans!
Sign up for membership to become a founding member and help shape HuffPost's next chapter