Even if you weren't around to remember the Alamo, you've likely heard the expression, "everything is bigger in Texas!" This proud state wears its rich heritage, thriving arts scene and distinctive local culture like a well-earned badge of honor.
There's no denying the Lonestar State boasts numerous claims to fame; however, what you may not know is that Texas is also home to exceptional craft breweries that are sure to cleanse your palate with liquid gold (in fact, some natives might even tell you their beer is just as valuable as "black gold!").
According to the Beer Institute, Texas' brewing industry has contributed $7,335,814,900 to the statewide economy, while creating 160,390 jobs as well. Numbers don't lie -- without a doubt, Texas produces some quality beer! So, next time you and your "drinking buddies" hit the open road to try top-shelf local brews, consider visiting this Southwestern gem.
Your trip begins in this sprawling urban center known for its global commerce and entertainment. Within this modern metropolis, Saint Arnold Brewing Company invites you to savor a slice of history. Known as Texas's oldest craft brewery, this establishment produces some of the state's most popular blends that can even be found in others parts of the country (specifically, Louisiana and Florida.) The founder, Brock Wagner, comes from generations of brewmasters and honed his impressive skills during a stint in Brussels. With an extensive list of both seasonal and year-round specialties, Saint Arnold Brewing Company strives to create world-class beers that people will keep coming back for.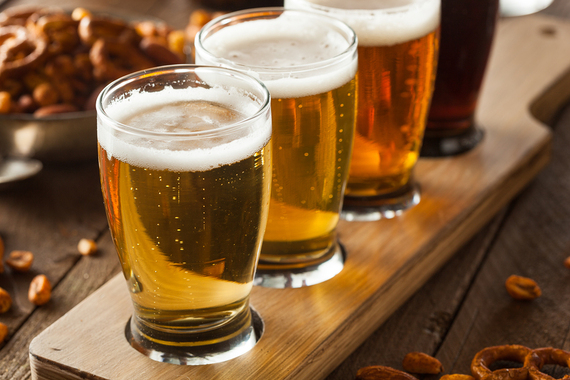 Next on your road map is America's "Music Capital," and living up to this city's rallying cry, "Keep Austin Weird," the beer found here is weirdly delicious. Check out the Jester King Brewing Company, a classic farmhouse-style brewery, highly regarded as one of the state's premier breweries. Featuring a variety of creative beers with quirky names, this establishment prides itself using a unique fermentation process, unlike traditionally made blends found elsewhere. A few standout flavors with sampling include La Petit Prince Farmhouse Table Beer, Bonnie the Rare Berliner Weisse and Wytchmaker Farmhouse Rye India Pale Ale. In addition, Jester King Brewing Company offers tastings on Fridays, Saturdays and Sundays.
Then, remain in this free-spirited city and head over to Austin Beerworks, an up-and-coming craft beer haunt with a fresh, alternative vibe. This establishment boasts a wide assortment of seasonal flavors, in addition to its reputable "core four" year-round brews such as the Fire Eagle American IPA and the wildly popular Peacemaker Anytime Ale. Austin Beerworks also values community involvement which means the walls constantly reverberate with activity, including family-friendly entertainment.
Once you've thoroughly experienced Austin's weirdness, travel southwest to this riverfront oasis that enjoys a relaxed pace of life. After paying your respects to the landmark Alamo Mission, stop into Freetail Brewing Company for classic bar nibbles, pints on-tap and lively local bands. This establishment began as a neighborhood "brewpub" that, at one point was literally held together by duct tape, then advanced into a trendy hangout where beer lovers from all over can enjoy inventive blends such as Razzy Wheat Beer (which is actually pink) and Bat Outta Hell's Lager. Freetail Brewing Company also passionately advocates for the conservation of freetail bats (San Antonio plays host to the world's largest free tailed bat colony).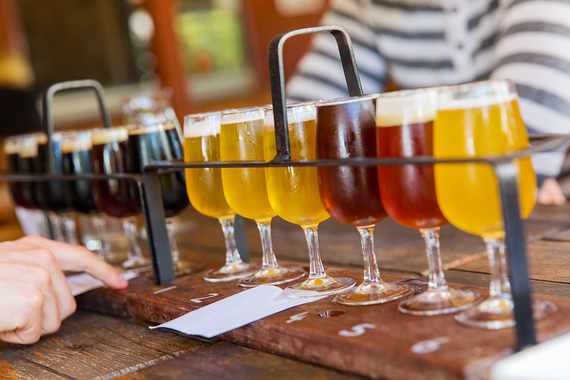 Head northward to sample an authentic "taste of Texas" which can't be duplicated outside the Lonestar State. At the Real Ale Brewing Company, you'll find truly one-of-a-kind beer flavors that are both unfiltered and unpasteurized. This rich tradition of creating unique, natural blends to reflect that quintessential Texas pride began in the basement of a Blanco antique shop. The year was 1996, and this unassuming basement soon became a craft beer powerhouse with a tasting room stocked full of IPAs, RYE IPAs, blonde ales, brown ales and Belgian-style tripels. Plus, you can count on the friendly brewmasters at Real Ale Brewing Company for a stimulating conversation.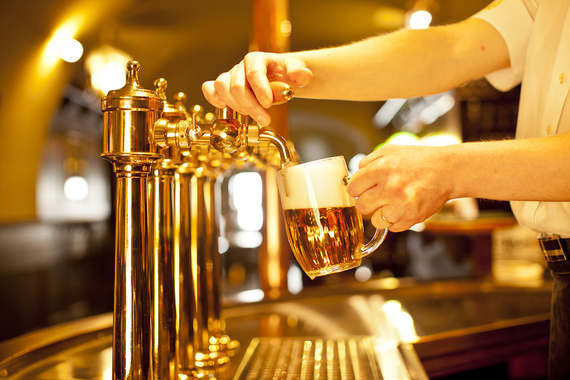 It's just over a four hour drive, but if you want to end your Texan beer odyssey in style, then you must travel to the Dallas area and visit the metro-city of Garland, TX. There you will find the Lakewood Brewing Company, which is the home to so many unique brews. With the company being founded by a Belgium born, but Texas raised beer enthusiast, Lakewood offers so many different kinds of beer. Including the Lion's Share III: Anniversary Ale which is a beer made with English ingredients and then aged in Napa Valley red wine barrels for 3-4 months to give it beer a warm and smooth flavor. They also offer some of the best bourbon barrel beers which includes the Bourbon Barrel Temptress. Considered the "cougar" of milk stouts, this beer is aged for 6 months in empty bourbon barrels to give the stout an interesting flavor with tastes of vanilla, oak, caramel and even roasted coffee.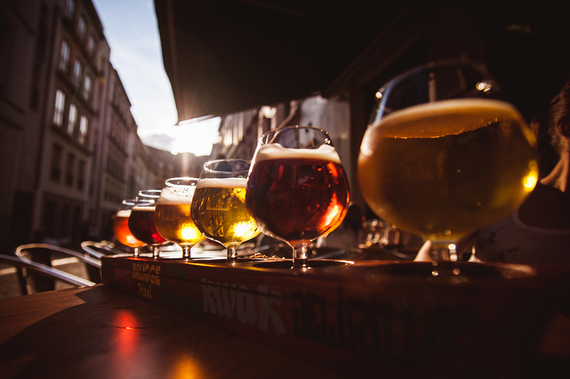 The best way to end your Lonestar beer adventure is in Dallas where you must pay a visit to award-winning brewery, Community Beer Company. Offering beer tours every Saturday, Community prides itself using state-of-the-art brewing technology and also having their own in-house yeast lab to produce the best beer possible. They want their beer consumers to be a community. To come to the brewery for a tour, to drink beer, listen to music and check out some local art and enjoy themselves. Community has garnered plenty of buzz all over the state, and has won numerous awards, specifically for their most popular beer, Public Ale, which is an English style ESB (extra special bitter) using English and American ingredients.
And while you're there, head over to Forth Worth's Collective Brewing Project for your eighth and final stop. This self-dubbed "franken-monster of a brewery" has a vibrant and friendly atmosphere that will make you want to call the place home. They offer some terrific year-round beers that include Mustache Rye'd, a delicious dark rye porter, and Tropic Thunder, a complex farmhouse-like brew made with green tea. But before you depart, head back to the brewery in the morning to do some beer yoga. Yes, it's a real thing.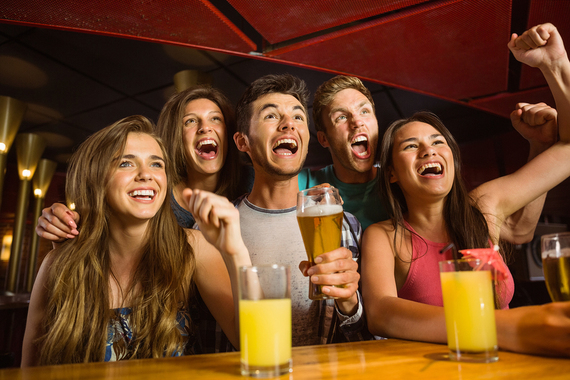 There is such a wide variety of microbreweries throughout the Great State of Texas that you'll never have to worry about an empty pint.
Need more suggestions? Here are some additional breweries we recommend visiting on your trip.
Cedar Creek Brewery - Seven Points, TX
Deep Ellum Brewing Company - Dallas, TX
Rahr & Sons Brewing Company - Fort Worth, TX
Revolver Brewing - Granbury, TX
Twisted X Brewing - Dripping Springs, TX
Franconia Brewing Company - McKinney, TX
Did I forget to mention any of your favorite Lonestar breweries? Post your thoughts in the comments section below.
This article originally appeared on the Aries Residence Suites blog. Reprinted with permission.