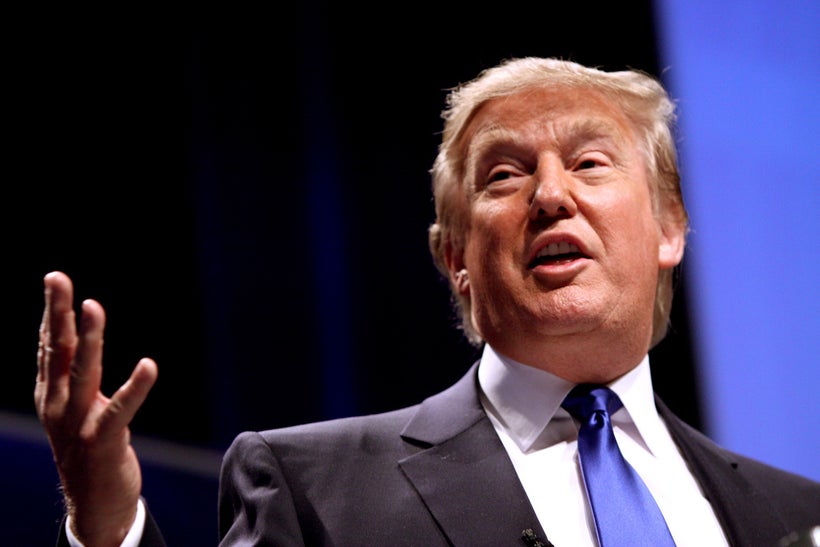 By Corey Cooper and Will Moreland
Amidst a torrent of pessimism around the transatlantic relationship, a voice of cautious optimism has emerged from Europe. In a recent manifesto, "In Spite of It All, America," twelve German foreign policy experts reaffirm the need for a robust Euro-American partnership despite President Donald Trump's transactional America First foreign policy. Though it offers tangible guidance for managing the Trump administration, an underlying assumption that a bipartisan foreign policy consensus will re-emerge underestimates the potential for both parties to remain riven on US foreign policy. Proponents of American internationalism on both sides of the Atlantic must prepare for a long-term political challenge, and take steps to manage it.
The manifesto hinges on hopes that the Trump administration reflects a fleeting moment in American history, that its policies "are supported by few in the United States," rather than a harbinger of things to come. While warning of "the illusion" of "a return to the status quo," in describing Trump as a "president sui generis," whose "ideas are supported by few," the authors subtly question America First's staying power.
A Chicago Council on Global Affairs' 2017 survey reveals low support for eschewing alliances, rejecting trade, and building walls against immigration. However, lackluster public support should not be conflated with political impotence. The same report shows "core Trump supporters" consistently behind the President's policies – the same supporters who managed a hostile takeover of the Republican Party. Even after Trump's departure, the possibility of that faction remaining within the Republican Party is strong.
Nor are prospects strikingly different across the political aisle. Democratic commitment to an internationalist outlook is uncertain amidst post-election soul-searching. Both in the Democratic primary and since the election, Senator Bernie Sanders did not argue for an active US foreign policy. Even if this vision is not predominant, divisions over the US role in the world will likely dog Democrats as well.
This debate will not end with President Trump's eventual departure from the White House. In that United States, Europe will find a familiar political face – a country in which political factions with internally contrasting views on foreign policy jockey for power. This America may not be set against the international order, but nor will it be the system's stalwart defender.
A long-term fracturing of America's bipartisan foreign policy consensus would significantly undermine the US global security role. With powerful factions at best ambivalent to American commitments, uncertainty would abound at a time when US security guarantees could not be more important. This America would also be hesitant to employ force abroad, particularly to deter aggression.
Internationalists therefore must craft a comprehensive strategy designed to manage and mitigate this challenge - rather than "resolve" it. As the manifesto notes, any approach must educate and engage Congress, the private sector, and civil society about the merits of the international order. This engagement should take the nature of a grassroots campaign to include town halls, speaker series, and community events designed to engage voters across the political spectrum and across the country. In many ways, it would be similar to Canada's "Donut Strategy," which bypasses cooperation with the Trump administration in favor of working with state and local governments, as well as businesses, directly.
However, the manifesto unrealistically believes such a campaign can be conducted within the span of the Trump administration; an effective strategy must be long-term. The difficulty rests in quantifying the merits of the international order, which has undoubtedly made both sides of the Atlantic more prosperous and secure, to skeptics. Even where research demonstrates the benefits of America's global role, the information isn't easily communicable. Instead, it might be easier to measure the damage inflicted by President Trump's unraveling of that order. Efforts must show the American people, especially "core Trump supporters," that the administration's hostility toward internationalism, especially its actions toward international agreements, is hurting US interests, and, as a result, their own prosperity and security.
Even this strategy's ambition reveals its unlikelihood of restoring the historic bipartisan commitment to the international order and a common sense of unity among the West. Nevertheless, this engagement will cultivate a robust debate about the future of US foreign policy and America's role in the world. This task will not be easy. Historically, Americans have ignored foreign policy until catastrophe strikes. However, in a globalized world, such a posture is unsustainable and dangerous. As geopolitical rivals compete, actions in the foreign policy arena will bleed into average domestic life.
Nor should internationalists lose sight of the broader opportunities this moment provides. While they may be unable to restore and deepen a Western consensus on the "fundamentals of the world order," they can perhaps begin a wider dialogue that looks beyond the West.
As Hal Brands has outlined, "America's traditional allies are in decline" and "new connections, relationships, and partnerships to reflect the changing distribution of global power" are needed to meet evolving challenges. In a moment when the West may not find the unity necessary to solidify a new, deeper foundation, broadening the conversation on the principles of world order beyond the traditional transatlantic partners to include these emerging powers could prove more effective at building a wider, if shallower, coalition. If successful, such a grouping would help strengthen both European and American economic and security priorities for managing twenty-first century challenges – ones that will certainly outlive the Trump presidency.
Corey Cooper is a Europe Fellow at Young Professionals in Foreign Policy (YPFP). He is also a Research Associate in US Foreign Policy at the Council on Foreign Relations. Corey earned his BA in International Studies from American University.
Will Moreland is the International Order Fellow at Young Professionals in Foreign Policy (YPFP). He also works at a leading Washington DC think tank on issues of American strategy and the liberal international order. Will earned his MSFS from Georgetown University.
The views and opinions expressed in this piece are the authors' own.
Calling all HuffPost superfans!
Sign up for membership to become a founding member and help shape HuffPost's next chapter
This post was published on the now-closed HuffPost Contributor platform. Contributors control their own work and posted freely to our site. If you need to flag this entry as abusive,
send us an email
.