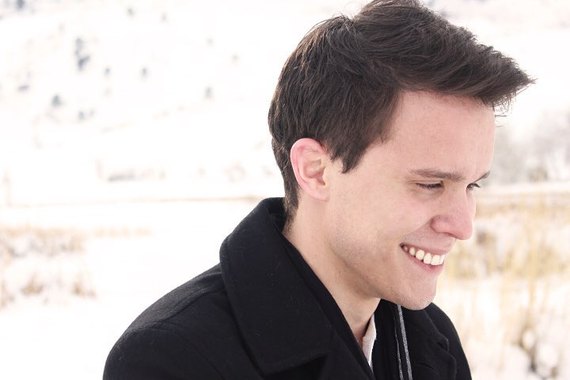 Troy Seppala, student of Communication at the University of Colorado, is in the first generation of his family to attend university. He transferred to CU-Boulder from a community college in his hometown of Vancouver, WA. Now entering his final semester before graduation, he is still navigating the uncertainties that many First Gen college students face every day.
With no history of higher education in your family, what led you to pursue a college education?
Growing up, I never saw myself in academia. My parents were self-made high school dropouts, and I was an uninspired student. University just wasn't in my plan, but let's be honest: I didn't really have a plan. I was content taking a few courses at the local community college and didn't realize that the next rung up the ladder was within reach. Then one day my family took a trip out to Boulder, Colorado, to look at the university for my brother. I instantly fell in love. On a whim, I decided to apply because something felt so right about Boulder, so romantic. It wasn't in my haphazard life plan at all, but here I am: a college senior on my way to graduating.
How prepared were you for the transition into the college atmosphere?

The road here was not a smooth one: it was full of potholes and detours. I started off taking courses at my local community college as as a high school senior through a program called Running Start. I did not have an intention of going to University until I saw CU and decided to transfer. I did make many mistakes throughout my academic career, both professional and personal, which could have easily been avoided had I had a mentor or guidance of some sort. But, being a first generation college student, I did not have the mentorship of my parents. I did not have their university experience to learn from, and they were not able to give me the advice I desperately needed. I was underprepared, to say the least.
What was it like for you to adjust to life at university?
College is exciting, adventurous, and awe-inspiring. But it is also terrifying and lonely. We take eighteen-year-olds who are so used to the comfort of Mom and Dad, throw them out of the nest and cross our fingers that they land on their own two feet. But it's hard. Especially when you have no mentorship. I switched majors several times, each time attempting to mold myself into exactly what I thought my professors and peers wanted me to be. I dropped the ball on many choices I made, even when I thought I was making the right one. It got to the point where I took two semesters off because I simply had no idea what I was doing or how to navigate this new, big world. College felt daunting enough as it was, and that made the inevitable work world feel all the more terrifying.
You are now approaching graduation. How do you overcome the obstacles you faced as a First Gen college student, and how do you feel that the experience as a First Gen student is different than that of your peers?
Lessons learned, I suppose. Eventually I found my footing and the path I wanted to take; but I took the long way 'round. I just didn't understand the academic world: what was expected of me, how to perform appropriately, what resources were available to me, the importance of networking, so and on so forth. It was all just so new to me. Don't get me wrong, my university experience was magnificent. I lived and I learned, and I'm all the better for it. I just never expected being a first generation college student to be so challenging. That's not to say that the experience of every student doesn't have its obstacles. It's just that the experience of a first generation college student is a unique one: a unique one that I was not fully prepared to take on.
After my experience as a first generation college student I have learned the necessary tools to navigate college in order to set myself up for the professional realm. I would advise all first generation college students, all students in fact, to build relationships with their professors and advisors. Maintaining relationships with faculty and staff gives access to professionals who are passionate about academia and are always willing the answer the many, many questions and concerns that come up. The job hunt as a first generation student is daunting, but the resources available at a university campus are pivotal. First generation students have to work even harder than their more privileged peers to unearth opportunities they need to get ahead. With the right mentality, and the resources available, first generation college students can feasibly achieve what they set out to do.
Troy is currently interning at GlobalMindED, which is focused on access, equity and opportunity for first generation college students, underserved populations, those who work with them and those who hire them. The success of First Gen college students is a priority at the GlobalMindED Conference, where we connect the students in our leadership class with professional mentors in their chosen field, make career and internship connections, and learn to be "workplace" entrepreneur upon graduation. If you know an exceptional First Gen college student, encourage them to apply for our leadership class here
Popular in the Community