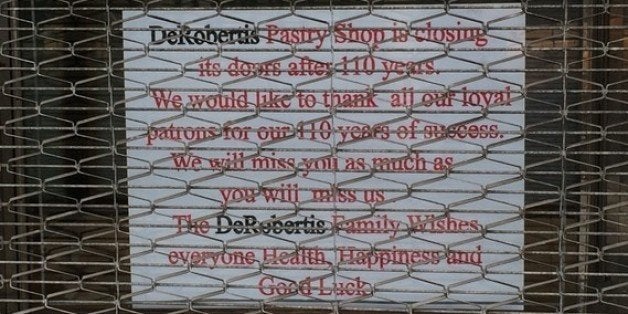 I miss Orchard Street being Jewish.
My mother haggled in Yiddish with every vendor on Orchard until the leather bomber jacket I wanted went from 80 dollars on Orchard and Houston to 50 bucks near Rivington.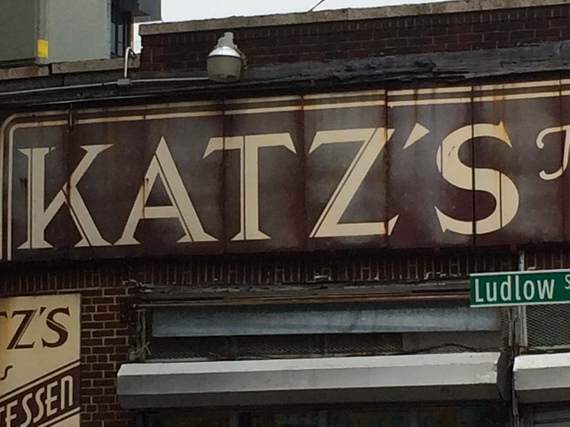 Then it was a celebratory lunch at the spectacular David's Deli on Houston Street, near Katz's. My family called it David's, but it may have been the Crown. I just remember countless hanging salamis and a corned beef on rye sandwich to melt your soul.
"Katz's, shmatzes," My mother said, "David's is really kosher."
Katz's is still there (thank God), and East Houston Street is still home to the wonderful Yonah Shimmel's Knishes, where you can get the most fantastic latke, too. And Russ and Daughters for smoked fish to bring tears to your eyes, or maybe that's the raw onion. You gotta add raw onion if you're having lox!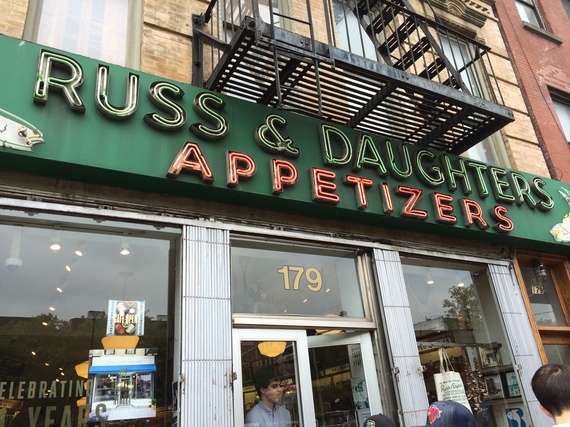 But David's is gone, not to mention all the other great kosher restaurants on the Lower East Side. Bernstein's on Essex (Schmulka Bernstein's) is gone. Bernstein's was the first place I ever went for kosher Chinese food. Chow mein, sweet and spicy beef ribs ... wowza, it was great.
The giant kosher dairy restaurant Ratner's on Delancey Street, with its famously old and famously nasty waiters in white jackets is gone. I once made the mistake of asking my 80-year-old waiter to cut the huge slab of smoked sable on my plate into thinner slices, and he promptly walked off and never came back.
The 2nd Avenue Deli is a Chase bank now. That kinda says it all.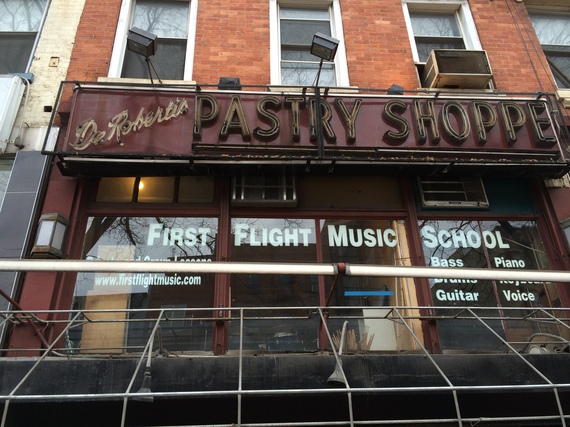 Further up First Avenue in the East Village, the great DeRobertis Pasticceria, a family-owned Italian pastry joint, recently closed. Italian coffee, cookies, pastry and all the friendly conversation you wanted. This was pignoli cookie heaven since 1904, and I miss it. DeRobertis was the nicer cousins of Venieros on 11th Street, which is thankfully still there.
I don't miss the crime, but I do miss the renegade spirit of the East Village in the 1980s and early '90s.
I miss gangs of punk kids in mohawks hanging out in Tompkins Square Park.
Walking east of Avenue A felt was like stepping off the edge of the world. It was scary, but the light at the end of the tunnel was the Life Café on 10th Street and Avenue B. Yeah, yeah, the guy who wrote Rent hung out and wrote a lot of the musical there. Jonathan Larson was beyond brilliant, but in the 1980s, Life Café was not about a Broadway show; it was about LIFE. This was a friendly place to get decent cheap food and strong, cheap drinks. I still miss the huevos rancheros.
I remember an out-of-business gas station on Avenue B that turned into a pop-up nightclub. Of course it was illegal, but nobody cared about half-naked club kids on Avenue B in the 1980s. There were far worse crimes to contend with than the lack of a cabaret license, or for that matter, indoor plumbing.
I remember a guy squatting in a boarded-up building on East 12th Street unlocking a padlock to let me into his dilapidated basement so that, amid the rats and the dust, I could read an essay I wrote on his guerrilla radio station.
I miss Cave Canem, a gay bathhouse turned club, on 1st Avenue off 2nd Street. The Cave housed a wild lesbian night on Sundays. One night, the girls put red food coloring into the old whirlpool in the basement and swam naked in the bloodlike water. It was the first time I ever heard the expression glamour dykes. Years later, Hayne Suthon, the New Orleans belle who owned the building, reimagined Cave Canem with Asian drag queens, and it rose from the funk to become a huge hit as Lucky Cheng's. Sadly, Lucky Cheng's is gone, and so, for that matter, is spunky, outrageous Hayne. Rest in peace, Hayne.
I miss Allen Ginsberg living on the Bowery. It's probably a good thing that he never saw the Bowery turned into millionaire's row. Fantastic filmmakers like Jim Jarmusch also lived on and loved the Bowery.
I miss the Bowery being chock-full of drunks and illegal tattoo parlors. I got my first and only tattoo there, by Fineline Mike, an ex-hippie who worked out of his loft overlooking a flophouse.
I also miss the wildest part of the Bowery, the awesome CBGB's, although much as I loved the idea of CBGB's, I never could hang out there because there was no fate worse then having to use their bathroom. It was like a scene from Trainspotting.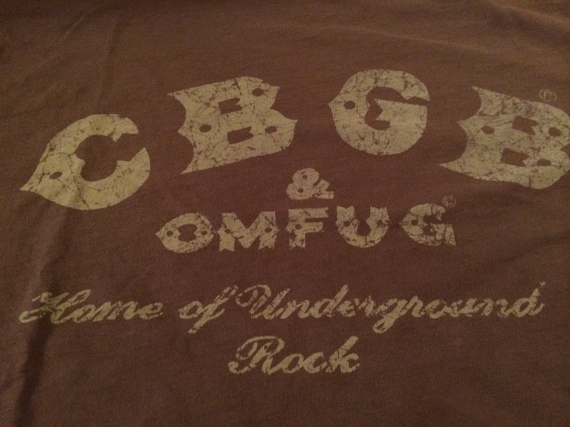 I miss great dive bars like the Mars Bar. It was so stinky and nasty that even after you left, you'd smell like Mars funk the rest of the night. Its bathrooms were scarier the CBGB's, which is REALLY saying a lot.
I miss the Lizmar lounge on First Avenue, where I had my first bartending job. I was scared out of my wits. Half my customers were in the bathroom shooting up. The other half were stoned out of their gourd and didn't speak English. They kept asking me in Spanish for chichaitos, which someone finally told me were rum and anisette. The manager sat at the end of the bar with a baseball bat ready to hit anyone who hassled me. I knew if I could last at the Lizmar, I could handle anything.
I miss the wild and crazy Meat Market. I would hang out at Dizzy Izzy's Bagel shop (alas, gone) and devour hot-from-the-oven, awesome bagels slathered in cream cheese and watch the Market night unfold.
After the wholesale meat vendors closed up, leaving the stench of rotting meat in the trash and on the streets, it was time for the evening shift: trans hookers and leather boys. There were S&M clubs like The Vault and Hellfire. One day I went to The Vault with a gal pal to check it out, and a Chasidic guy with a long, white beard asked me to spank him. I gotta say that kinda creeped me out.
I miss summers on the ramshackle West Side piers off Christopher Street, where I could sunbathe topless, invisible to the gay boys cruising each other and dancing to disco blaring from portable radios.
I miss knishes with spicy deli mustard hot and steaming and sold from street carts on every corner.
Where have all the corner knishes gone? Bring back the knish!
Mostly I miss the feeling that living in Manhattan meant you were in the edgiest place on the planet.
Edge moved to Brooklyn a while ago. Not sure where it's gonna move next. Queens, probably.
I wonder if they have knishes in Queens.
Calling all HuffPost superfans!
Sign up for membership to become a founding member and help shape HuffPost's next chapter