Warning: So many lewd nudes ahead. Proceed with caution.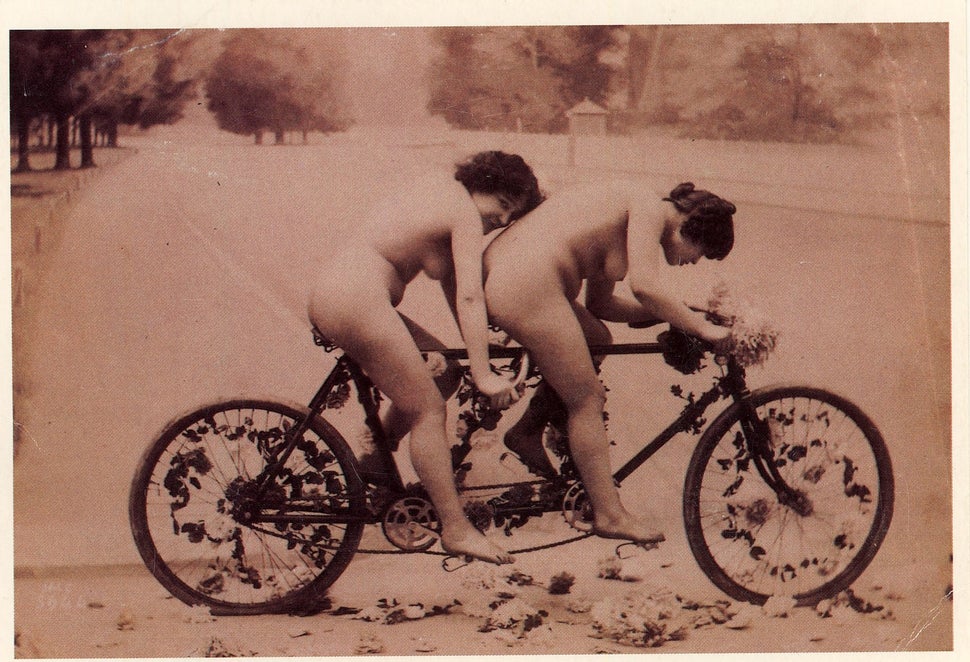 Maite Zubiaurre is a professor in Spanish modern and contemporary studies at UCLA, focusing on the years between 1898 and 1939, often referred to as the "Generation of '98."
For those who need a refresher on Spanish history, this was the time period following the fall of Spain's imperialist glory, known for its subdued melancholy. Zubiaurre couldn't help but wonder, however, just how subdued early 20th century Spain really was. 
"After all, these were the roaring twenties all over Europe and the United States, and beyond," Zubiaurre wrote in an email to The Huffington Post. "What happened to all the vibrant social and cultural innovations that were taking the Western world by assault, particularly in the realm of sexuality and Eros? What about the rich printed and visual culture around homosexuality, androgyny and gay rights? What about the vigorous feminist and suffragists movements?" 
Zubiaurre found her answer unexpectedly one day when, roaming an antique store in Madrid, she stumbled upon a photo album full of erotic imagery, from magazine clippings to postcards to early attempts at pornographic film. Many of these early 20th century Spanish erotica -- also known as sicalipsis -- depicted clearly forbidden sexual acts in the eyes of the Catholic church, including ménage à trois, fellatio, cunnilingus and zoophilia.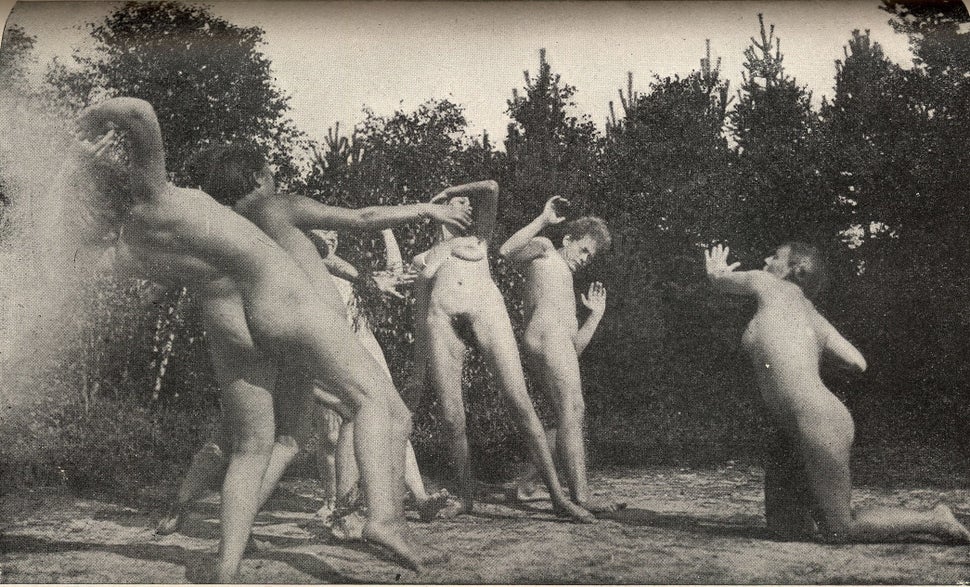 More than the subversive imagery on display, though, these images patched together a lost history of sexuality and desire, silenced under the rule of Spanish dictator Francisco Franco from 1939 to 1975, during which many graphic or dissenting images were censored or destroyed.
For 10 years, Zubiaurre treasure hunted and researched similar erotic materials, eventually building a visual history of early 20th century sexuality in Spain. The X-rated treasure trove illuminates the public emergence of feminism, gay love, cross dressing, psychoanalysis, masturbation, sex manuals and hardcore porn.
The collection also features several cameos by bicycles and typewriters -- newfangled technologies that symbolized freedom, danger, and for many young women, liberation. "Erotica eagerly imports bicycles and typewriters," Zubiaurre explained, "since these are the accompanying elements to the 'modern woman.' Flappers speed away on their bicycles, and busily type in offices: for the first time, women from the middle class find their way into offices and paid employment."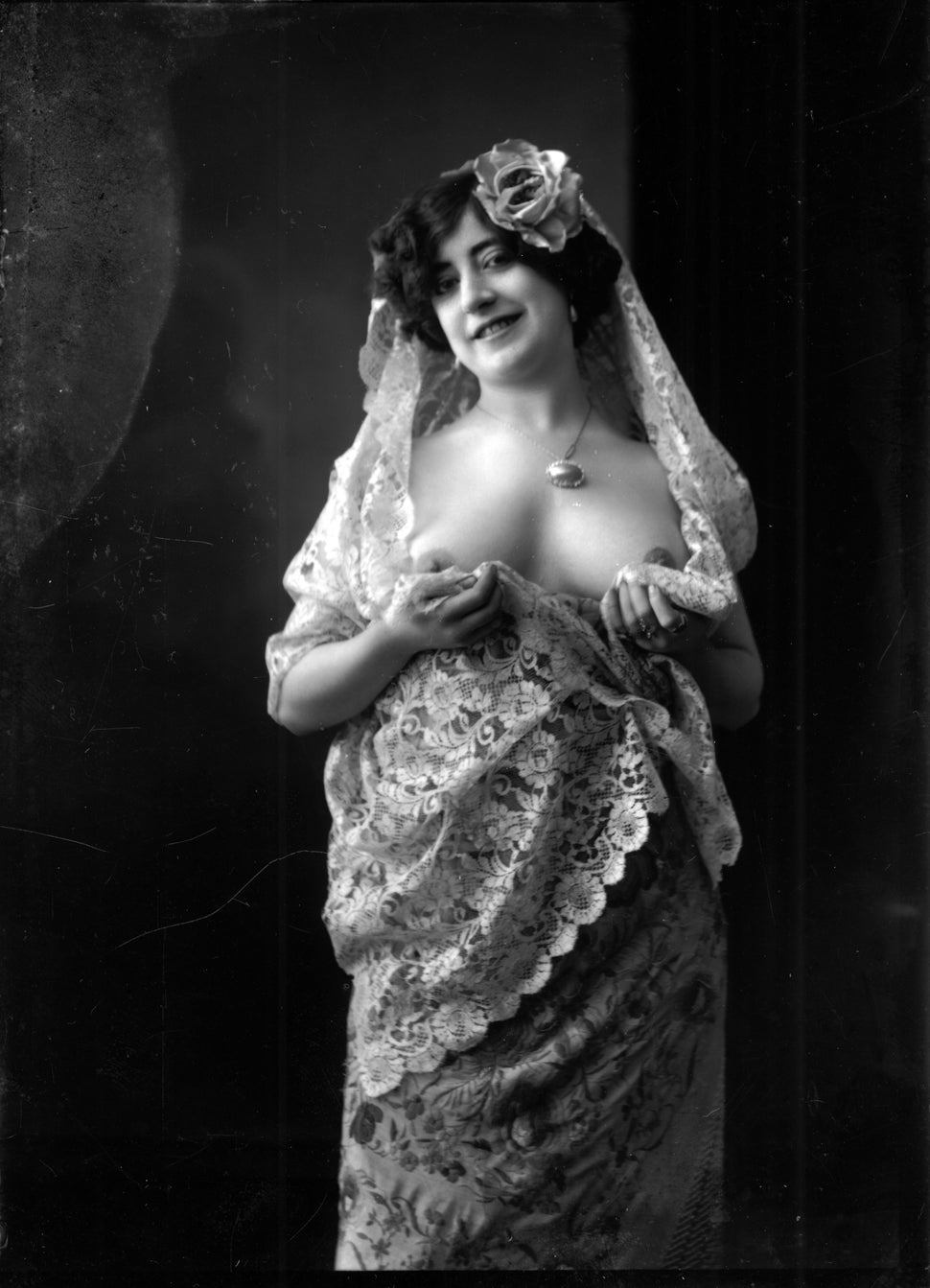 Unfortunately, many of the erotic images, captured from and for the male gaze, repurposed these symbols of freedom to condescend the view of the modern woman. In her words: "Nobody cared about satisfying the sexual needs of women."
"Erotica (in Spain and elsewhere) feels compelled to react immediately," Zubiaurre noted. "As a way of counteracting the powerful impulse of women's liberation, erotica takes possession of typewriters and bicycles and reproduces them (textually and visually) ad nauseam, with one main goal in mind: to ridicule the 'modern' females who dare to make use of these artifacts and to contravene the moral and social standards of the times."
"Bicycles and typewriters are dangerous, because they offer women freedom, mobility and access to the public sphere," she added. "Sure enough, anxiety-ridden misogyny is quick to counterattack, and resorts to the usual tactics, namely, to try to disempower women by turning them into sex objects, and cyclists and typists into whores."
Still, many of the images had the opposite effect. The eroticized cyclists and typists served as inspiring models for the young women of the day, particularly those intrigued by paradigms of femininity outside the home. And there are some materials that, even if accidentally, helped women tap into their sexual sides, for example didactic sex manuals outlying different positions. There are also a couple of nudist magazines featuring men in the buff, a stark difference from the normal monotony of female bodies.
All in all, like today's hyper-visual culture, the images of the 20th century played a powerful and complex role in the formation of identity. While some narrative histories focus on the solemnity of Generation of '98, a few naughty photos of yore tell a slightly different story.
PHOTO GALLERY
Raw Erotica
Calling all HuffPost superfans!
Sign up for membership to become a founding member and help shape HuffPost's next chapter