I was in high school when ″The Joy Luck Club" (1993) came out in the movie theater. Wayne Wang's film—based on Amy Tan's novel—was monumental for me. Though I saw plenty of Asian shows as a kid in Taiwan, I had never seen a Hollywood film featuring Asian American families before. For the first time, I saw myself in these women on screen. I completely related to Waverly (played by Tamlyn Tomita) grappling with her mother's high expectations. I still tear up at the scene when Waverly says to her mom (played by Tsai Chin), "You don't know the power you have over me. One word from you, one look...because nothing I do can ever, ever please you."
Fast forward to 2017. "Crazy Rich Asians," directed by Jon M. Chu, completed filming this week. Based on the best-selling book by Kevin Kwan, the film has an all-Asian international cast featuring actors Constance Wu and Michelle Yeoh.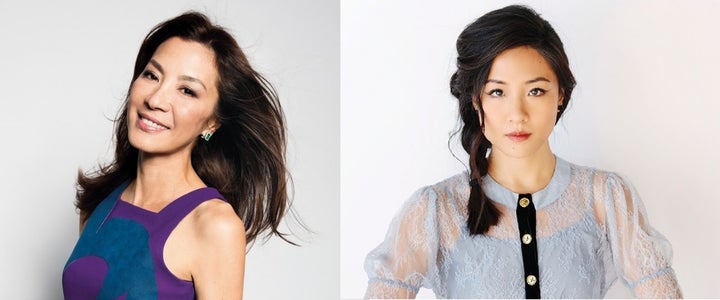 It took 23 years for a major Hollywood studio to greenlight another film featuring Asian families led by Asian women, despite "The Joy Luck Club" being a moderate box office success ($10.5 million budget/$32.9 million domestic box office). What's really striking is that the same thing happened on network television. Twenty years separated Asian American family sitcoms "All-American Girl" (1994) and "Fresh off the Boat" (2015 to now)—both with strong female leads. Independent films like "Saving Face" (2004) and "Advantageous" (2015) along with foreign films like "Crouching Tiger, Hidden Dragon" (2000) featured East Asian mothers and daughters, and one studio film, "The Namesake" (2006), featured an Indian-American family—but such films were still far and few between for U.S. audiences.
"It took 23 years for a major Hollywood studio to greenlight another film featuring Asian families led by Asian women."
As a result, an entire generation in the United States missed out on seeing Asian American families represented in film and television. This is significant since families are central to belonging and community. The exclusion of Asian American families from popular culture dehumanizes and marginalizes them as outsiders. Consequently, even though Asian Americans are the fastest growing racial group in the United States and the fastest growing voting block, they continue to be whitewashed in Hollywood films. Furthermore, my current research on Asian Americans and Pacific Islanders (AAPIs) in television reveals that despite increased representation, AAPIs are missing from 70 percent of all shows. With the recent cancellation of "Dr. Ken," ABC's "Fresh Off the Boat" and Disney's "Andi Mack" are the only remaining Asian American family-sitcoms on television.
Asian Americans have taken to social media to protest their underrepresentation, using hashtags like #WhiteWashedOut, #StarringJohnCho and #StarringConstance Wu. Given that Constance Wu is now the star of "Crazy Rich Asians," there is hope. Everyone must support this film and clamor for more Asian American representations to prevent future lost generations.
Popular in the Community