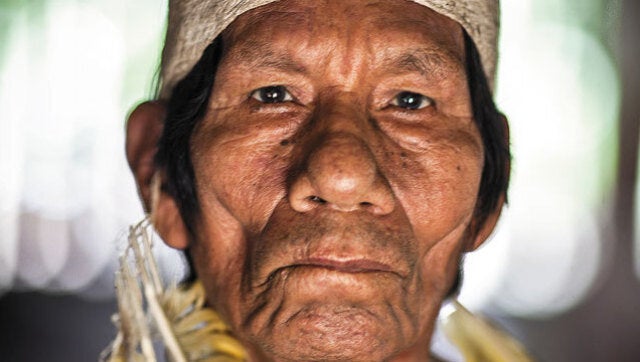 On a cloudless afternoon in the foothills of the Andes, Eliana Martínez took off for the Amazon jungle in a single-engine Cessna 172K from an airstrip near Colombia's capital, Bogotá. Squeezed with her in the tiny four-seat compartment were Roberto Franco, a Colombian expert on Amazon Indians; Cristóbal von Rothkirch, a Colombian photographer; and a veteran pilot. Martínez and Franco carried a large topographical map of Río Puré National Park, 2.47 million acres of dense jungle intersected by muddy rivers and creeks and inhabited by jaguars and wild peccaries--and, they believed, several isolated groups of Indians. "We didn't have a lot of expectation that we'd find anything," Martínez, 44, told me, as thunder rumbled from the jungle. A deluge began to pound the tin roof of the headquarters of Amacayacu National Park, beside the Amazon River, where she now serves as administrator. "It was like searching for the needle in the haystack."
REAL LIFE. REAL NEWS. REAL VOICES.
Help us tell more of the stories that matter from voices that too often remain unheard.
Read more on Smithsonian Magazine