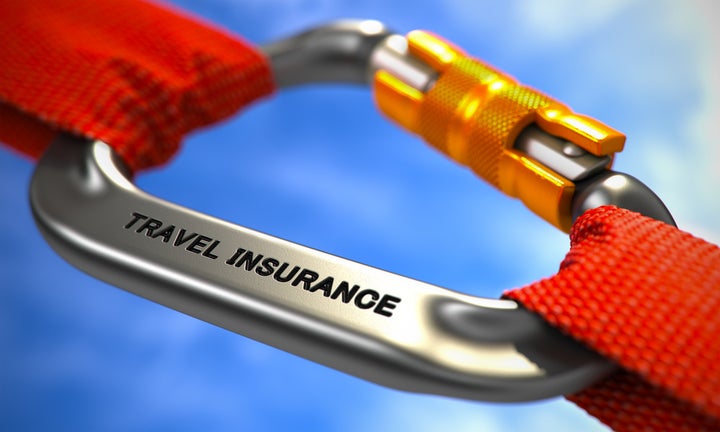 Travel definitely doesn't have to break the bank, but it usually requires at least a modest investment of funds. Once you've purchased plane tickets, reserved hotel rooms, booked cruise excursions, prepaid for local transportation, purchased tickets for museums and shows, and hired a cat sitter to take care of Fluffy while you're away, you're probably not eager to whip out your credit card for another trip-related expense—especially one that is optional: travel insurance.
But how "optional" is travel insurance, really? You don't have to purchase it in order to go on a trip. If you don't have travel insurance and something goes wrong, though, not only could your vacation be ruined, but your finances could take a pretty hard hit.
So when making the "to buy, or not to buy" decision about travel insurance, you have to weigh all of the risks and benefits.
It's important to understand that when people talk about "travel insurance" they're usually talking about one of two things: travel medical insurance, which provides financial assistance for medical-related expenses (mostly unexpected ones, such as emergencies) during your trip; and trip cancellation insurance, which enables you to receive a refund of some or all of your travel expenses if unexpected events (such as medical emergencies or transportation delays) force you to cancel all or part of your trip. The two types aren't interchangeable, and you may find that you need one but not the other. So be sure to do your research!
First, let's talk about travel medical insurance. This is what you need if you have an allergic reaction to a new food you try during your vacation, for example, or if you sprain your ankle on the uneven ground at some ancient ruins that are half a world away from your home. In those situations, you can't wait until you get home to see your doctor. You need immediate medical care, which may involve a visit to a local doctor or hospital—or even an emergency evacuation
Don't assume that your usual health insurance will provide adequate coverage (or even any coverage) when you're traveling abroad. During the planning stages for your trip, contact your insurer to find out exactly what sort of coverage you will—and won't—have when you're in another country. Note that if your insurance is through Medicare (rather than a private firm) like my mom's, you have even less coverage (if any!) when traveling in a foreign country. (The specifics vary by country and by situation, so the best way to get information about your own circumstances is to spend time on the Medicare website.)
Keep in mind, too, that travel medical insurance can cover more than just emergency medical care, depending on which policy you get. For example, in addition to emergency care and medical evacuation, a policy might cover non-emergency medical visits, doctor referrals, and pharmacy expenses. So don't rule out this type of insurance until you've consulted with your own doctor (who can advise you on what medical-related needs you might have during your travels) and with a travel medical insurance broker (who can advise you on different coverage options). And because each person's situation is unique, the options that work for you don't necessarily work for everyone else you're traveling with (e.g., your spouse, your kids, your aging parents). You'll need to review travel medical insurance for each person in your party, and you may find that some people need it and others don't.
No matter how meticulous you are about planning your trip, there's always a chance that something beyond your control could happen at the last minute to mess things up.
Once you've figured out whether you need travel medical insurance, it's time to take a close look at trip cancellation insurance. If you've made travel arrangements that offer refunds or permit rescheduling, you may be covered for some situations. But if you've booked nonrefundable plane tickets, say, or purchased locked-in, nonrefundable tickets for certain events or attractions, you could be out a lot of money if your plans change at the last minute.
The great Scottish poet Robert Burns wrote, "The best-laid plans of mice and men often go awry"—and boy, I know firsthand the truth of that! In December 2013, my family planned a trip to Disney World for the holidays. We paid for everything up front (and as you can imagine, Christmas at Disney isn't cheap!) and didn't purchase trip cancellation insurance. When my mom got sick and had to go to the hospital a few days before our scheduled departure, we canceled our trip—and because all of our travel arrangements were in the "nonrefundable" category we lost all the thousands of dollars we'd paid for our trip. Ouch!
I learned my lesson, and since then whenever I travel with my mom, I usually sign up for some sort of trip cancellation insurance for each of us. (And I make sure that if one of us is sick and can't travel, the other one is also able to cancel. Even if I'm feeling fine, if my mom is sick I'm in no mood to embark alone on what's supposed to be a joint trip!) Mom is in great health and is still raring to travel around the world with me, but as she gets older the odds increase that she'll be under the weather just before we hit the road. So I'm careful to prepare my pocketbook for this possibility.
Which travel insurance options are the best? Unfortunately, I'm unable to provide specific advice, because the best options vary from person to person and from situation to situation. I suggest you start by writing down (for each person in your party) the answers to the following questions:
Where are you going?
When are you going there?
How are you getting there?
Do you have any preexisting medical conditions?
If you have to cancel a trip at the last minute, can you handle the financial hit if you're unable to get a refund for any fees you've already paid?
Will your current health insurance provide any coverage during your trip?
Do you plan to do any strenuous or dangerous activities during your trip? (I'm 100% certain that the people who summit Mount Everest, for example, take out loads of special insurance for such a trip—that sort of activity is definitely outside the coverage of everyday insurance policies!)
These questions are just starting points. You can come up with your own list (the more relevant information you can gather, the better!), based on your own medical history and travel circumstances. Once you have a rough idea of your needs, refine them your conversations with your doctor to make sure you aren't missing any important health-related data.
Then it's time to start looking for insurance policies. To get a broad sense of what's out there, visit an online travel insurance aggregator site (such as Squaremouth or InsureMyTrip). Each of these sites presents in one place similar information from numerous providers, which makes it easier for you to shop around and compare various companies' offerings. You can either purchase your policy online or, if you prefer personalized service, take this information to an insurance broker.
Doing the research on travel insurance and dealing with medical records, insurance forms, and legal documents can take some time. So don't wait until the last minute to start this process!
Related
Popular in the Community