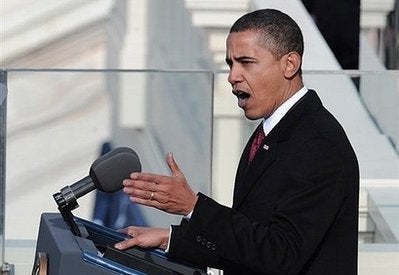 What can a good Republican say about the week that has unfolded?
Barack Obama has captured the imagination not only of Washington and America, but also of the world.
He has delivered the most compelling inaugural speech in 48 years.
He has brought an era of good feelings to Washington that Pat Buchanan says he has never seen in his seven decades in Washington.
Barack Obama has also broken racial and generational barriers. Has laid waste to a generation of ideological battles born in the streets of the 1960s.
And he's brought a young, beautiful family to the White House.
There will be partisan battles. Jefferson, Madison and Washington would expect nothing less.
But for today, this all leads back to the question of "what is a Republican to think?"
But speaking as an American, all I can say is that I'm damn proud to be a part of this great republic.
Popular in the Community