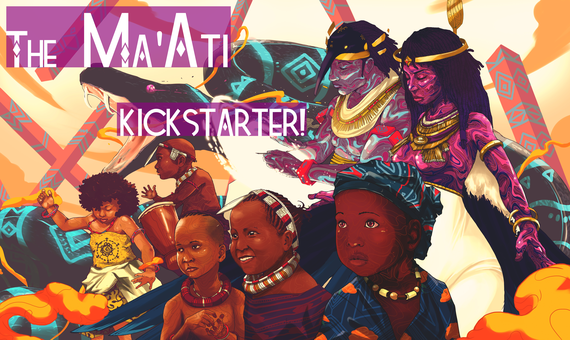 Long ago, there was a legend about a secretive nation that had been swept from history. The Ma'Ati, as they were called, had very unique 'Origins'. After saving Earth from the grips of their powerful Uncle Chaos, the original Ma'Ati children created a nomadic nation wholly comprised of storytellers. They had no contemporaries in ancient times and their strength intimidated many weak rulers. When these monarchs and emperors had their chance, they forced almost the entire Ma'Ati nation to flee into hiding, never to be heard from again.
But the Ma'Ati name continues to be used on Earth as a term that extends to that part in all of us that yearns for places we have yet to see and friends we have yet to meet.
I decided to create this story and this publication out of my desire to see the soul of exploration personified. The Ma'Ati is an entirely new way to interact with travel. It is a hybrid platform, one-part novel and one-part travel webzine, all inspired by and told through the lens of a legendary nation of magical nomads. This project has just launched on Kickstarter and I'm excited to bring it to The Huffington Post community.

My family and I were nomadic nearly my entire childhood, and as an adult I have traveled to over ten countries and lived in three. While freelancing in Paris, several friends began asking for help constructing fun itineraries for their trips abroad. If they were coming to France, it was easy to help them explore the best of the country. But if they weren't, I found it difficult to find good website recommendations. My friends wanted fun nightlife, cool, artsy, weird people to meet and good advice for what was often a small budget.

I found that no one website had all that. Many travel websites are dull and don't cater to a younger audience. Others are too homogenous and don't speak to people of color. Even more were not interested in local, authentic exchanges. I wanted to change that. I felt that exploration is not something that should be done just for tourism's sake or selfies.
I had to create something that I would want to read and see: one publication composed of two parts. An ongoing, illustrated book series and a cool, little travel webzine: the Ma'Ati, which means "duality." In creating this, I knew I would be able to showcase the world in a way deeper than tourism alone allows.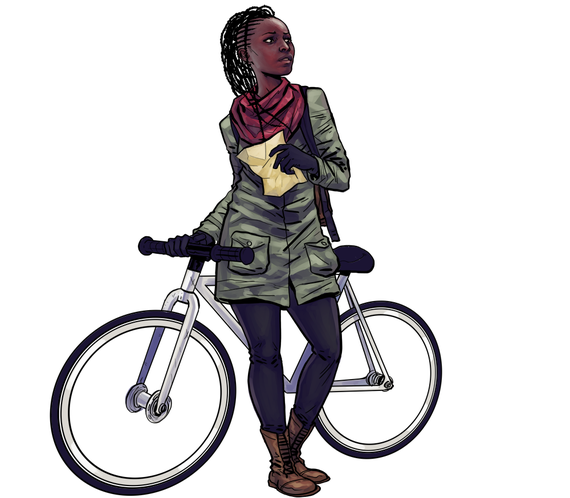 First, there is the novel, The Ma'Ati. It will live on themaati.com and will feature a portion of the first book of an epic series free of charge. Each month, a new chapter of the Ma'Ati story will be illustrated by amazing graphic artists and published online, featuring a new global destination.
The plot of the story follows Shamira, a character based loosely off myself. She is a young American woman in the throes of a quarter-life crisis who stumbles onto clues of her family's mysterious heritage. Shamira quickly embarks on an adventure around the world that finds her retracing the footsteps of her ancestors and challenging how far she might go to unveil the fate of a nation.
Why did I make myself into a character? Because I know everyone can't afford to travel, for both monetary and personal reasons. So what better way to bring the world to everyone on the Internet than through a story?
I have decided to use real events from my own trips to write the scenes and create the characters in my story. Because of this, each chapter in the Ma'Ati series requires me to travel to a new destination and document my experiences. I have already drafted the plot and the locations for two books and the overall story arch for years to come. But the intricate details of each chapter are and will be informed by my current and future travels to different cities, towns, and secret hideaways around the world.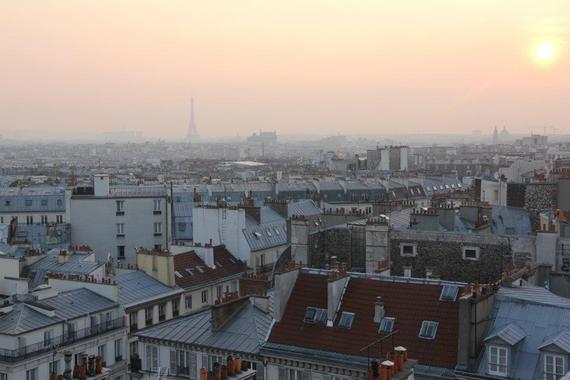 Alongside this, I am producing the second part, a web-based travel magazine hosted on themaatimag.co. It will include content that compliments each chapter's exotic destination. While the novel represents the importance of remembering our history and past storytelling, the travel magazine is an interactive space for you and I to explore the present. I'll show you cool travel gadgets, beautiful boutique hotels, and luscious scenery. I'll introduce you to some of the coolest kids my team and I meet, and highlight parties and festivals you may want to check out.
And it's here that you can introduce yourself and tell your story. Never has there been such a need for cross-border sharing and storytelling as now. Coming of age in the world as it is, with as much debt and insecurity as the youth today have is a precarious state to be in. The youth of today deserve and need to explore as much as possible. Please join me in kickstarting a traveling youth's guide to the universe: The Ma'Ati.
REAL LIFE. REAL NEWS. REAL VOICES.
Help us tell more of the stories that matter from voices that too often remain unheard.