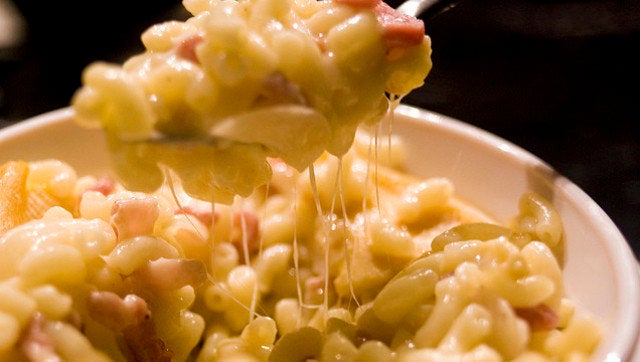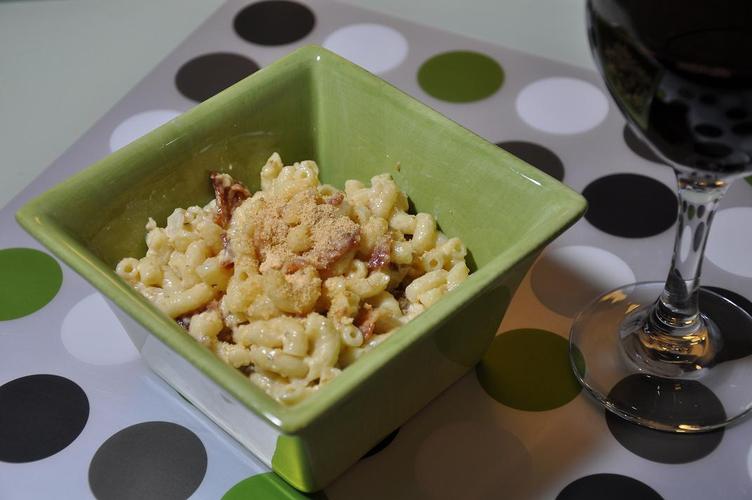 It is no secret that The New York Public Library has a hearty appreciation for food. Our current exhibition, Lunch Hour NYC, contains a healthy dose of material about the quintessential mid-day meal -- including menus, lunch boxes, even an Automat! But that's not all! Next week, the Library will be enjoying a particularly tasty week of programming.
On Monday, LIVE from the NYPL welcomes Red Rooster's Marcus Samuelsson to discuss his memoir Yes, Chef, and on Tuesday, restaurateur Danny Meyer (Blue Smoke, Shake Shack, and The Union Square Café) joins writers Ian Frazier, Karen Russell and Molly O'Neill to discuss everyone's favorite midday meal, lunch.

We decided that the best way to prepare ourselves for the upcoming display of delicious programming was to partake in some healthy -- if somewhat caloric -- competition, otherwise known as a cook-off:
The Macaroni and Cheese recipes and their respective chefs:
Marcus Samuelsson's recipe for Macaroni and Cheese alla Carbonara, prepared by Johannes Neuer in NYPL's Marketing Department
An approximation of Blue Smoke's Macaroni & Cheese, by LIVE from the NYPL's Mariel Fiedler.
Horn & Hardart's Automat recipe from NYPL's Lunch Hour NYC, courtesy of Amy Geduldig in NYPL's Public Relations Department
Our judges:
Marie d'Origny deputy director of the Dorothy and Lewis B. Cullman Center for Scholars and Writers
Rebecca Federman, curator for Lunch Hour NYC
Aisha Ahmad-Post from LIVE from the NYPL
After sampling the three dishes, prepared lovingly by our chefs, the three judges picked a "clear winner": Macaroni and Cheese alla Carbonara, Marcus Samuelsson's recipe expertly recreated by Johannes. The judges were gastronomically pleased by the textures and complex flavors of the dish, which included bacon with a touch of bread crumbs. With the judges' unanimous decision, we invited the rest of the room to partake in the Mac & Cheese extravaganza.
It was determined by some of the unofficial taste-testers that Mariel's interpretation of Blue Smoke's Mac N' Cheese, with its rich and creamy palette, was more than memorable. Meanwhile, Amy's Automat Macaroni and Cheese won the prize for historical accuracy, but had a hard time standing up to today's culinary masters. (*Although, Amy, the chef herself, placed the blame squarely on her own cooking ability, rather than the recipe itself).
In the end we learned a very valuable lesson: when the competition is a battle of Macaroni and Cheese recipes, everybody wins!
Popular in the Community