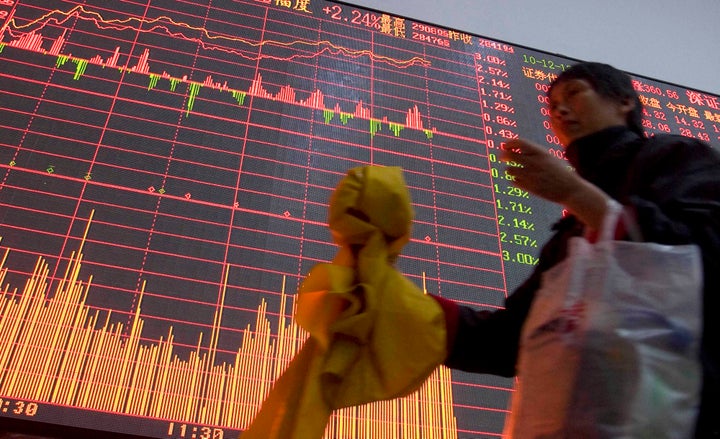 (Reuters) The scale of the corruption in Macau has drawn fire from the most powerful and important critic of all -- the mainland China government. And China's ire already has been felt once as the government choked off the supply of gamblers to Macau.
Criminality within the VIP segment made China "very concerned," one U.S. diplomat revealed in a cable. In late 2008, according to a missive, it changed the rules of the game, cutting the number of visas from mainland China to Macau in a move that was disastrous for U.S. operators, including Sands.
"The fact that mainland gamblers account for the majority of funds flowing into Macau appears increasingly undesirable to Beijing," says one post. "The perception is widespread that, with the implicit assistance of the big 'junket' operators, some of these mainlanders are betting with embezzled state money or proceeds from official corruption, and substantial portions of these funds are flowing on to organized crimes groups in mainland China, if not Macau itself."
Early last June, at G2E Asia, a conference for casino industry insiders, the Venetian Macao hosted a session to discuss "The Future of VIP."
On stage, beneath a massive, glittering chandelier, sat three men: a former executive from Sands Macao, an academic, and Sean Monaghan, a junket analyst, who proclaimed: "These guys are huge, they're growing, and they hold so much power."
Monaghan was articulating what had already begun to be well understood by the U.S. diplomatic corps. By plunging millions of dollars into the development of the VIP sector, casinos had, in essence created a monster.
Jacobs, quoted in a cable, spoke to this point when he told a diplomat that "the junket operators maintain significant economic and political influence in Macau."
"The government and all the concessionaires rely heavily on the junket operators for the bulk of their revenue streams," says another cable. "They won't make any big moves against the junkets."
Another missive points out that as Macau derives over half of its revenues from the VIP market, it has "proven itself either incapable or unwilling" to rein in the companies.
Toward the end of the session, an emissary from the U.S. consulate rose to make a comment. "I find it remarkable," he said, "that we're talking here about junkets, yet not a single representative from the industry sits before us."
A murmur circulated through the crowd.
The gentleman had identified the 800-pound gorilla -- who was not in the room.
Jacobs had grown wary of the dangers of this gorilla, he said in his complaint. His private objection to expanding the junket business was one of the final battles he fought with his boss. Soon enough, their differences would reach the point of no return.
Now Jacobs is shouting his concerns for all the world to hear, and federal authorities in Washington DC appear to be paying heed. (Additional reporting by Peter Henderson; Editing by Peter Henderson, Lowell Bergman, Jim Impoco and Claudia Parsons)